Buongiorno and welcome to Stefano Rome Tours, providing exciting post-cruise tours from Civitavecchia since 2005.
Your dream Mediterranean cruise has come to an end, and your ship has docked in Civitavecchia. But here's the question: what will you do with your precious disembarkation day?
At Stefano Rome Tours, we believe this day presents a golden opportunity for exploration, adventure, and making memories that will last a lifetime. Why squander your disembarkation day by simply heading straight to your hotel in Rome when you can seize the day and indulge in a whirlwind of sightseeing?
Make the Most of Your Disembarkation Day in Civitavecchia Post Cruise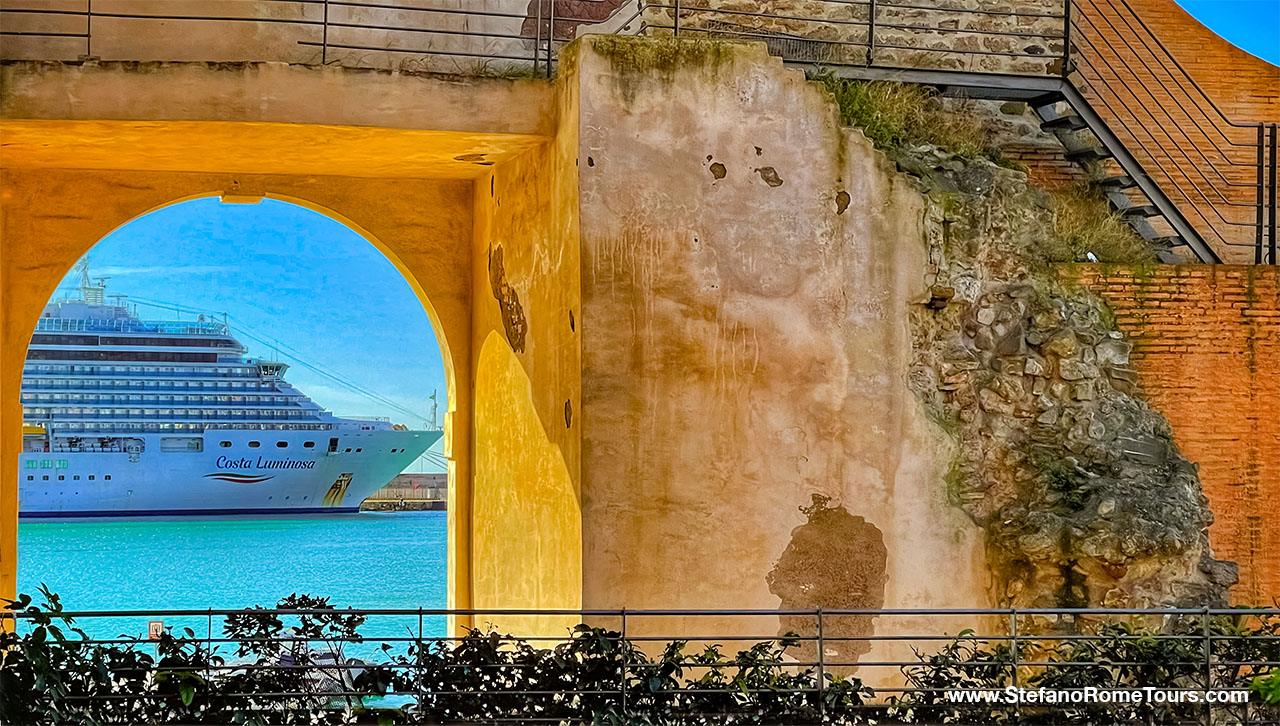 No matter which post-cruise tour you choose, Stefano Rome Tours promises to make your transition from ship to Rome an exciting day of sightseeing and exploration.
Imagine this: You step off the ship, and your journey into Italy post-cruise is just beginning. With our post-cruise tours, everything is thoughtfully orchestrated to maximize your experience and exploration of Italy's top destinations.
Here are five compelling reasons to embark on a post-cruise tour adventure on your disembarkation day in Civitavecchia:
1. Your Cruise Journey Continues in Style
When you book a post-cruise tour, you're not just choosing an adventure; you're continuing your journey in style. Imagine being chauffeured in a private deluxe vehicle with an English-speaking driver, who not only ensures your comfort but also provides valuable insights into the local culture and history. Say goodbye to the mundane and hello to a day of exploration filled with luxury.
2. Transportation Logistics Are a Breeze on our Post Cruise tours


Worried about how to get from your cruise ship to your next destination? With a post-cruise tour, transportation logistics are taken care of seamlessly.
Your tour begins with a convenient pick-up directly from the cruise ship, ensuring a stress-free start to your post-cruise adventure in Italy. At the end of the day, you'll be effortlessly dropped off at your hotel, with no need to worry about arranging taxis or navigating unfamiliar streets.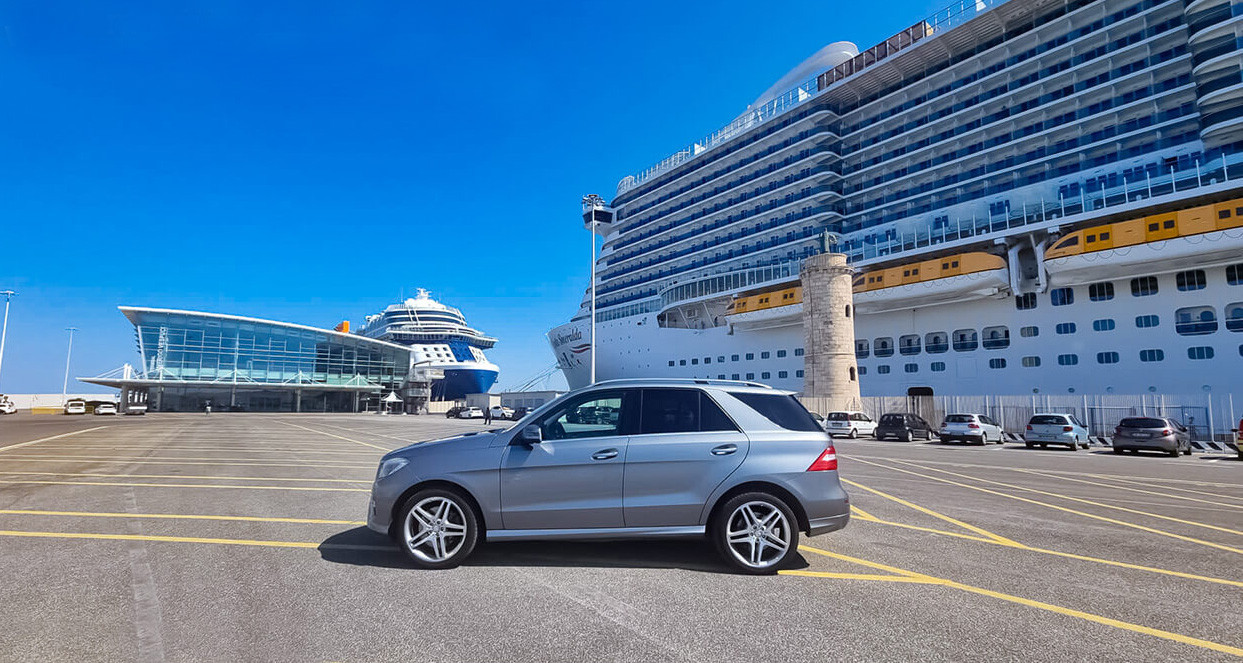 3. Your Luggage Travels with You
One of the advantages of a post-cruise tour is that you don't need to worry about your luggage. It travels with you in the vehicle's luggage compartment, eliminating the need to haul your bags around or fret about luggage storage. Enjoy your tour unencumbered, knowing that your belongings are safe and sound.
4. See More of Italy in Less Time on our private Post-Cruise Tours
Italy is a treasure trove of diverse destinations, and a post-cruise tour allows you to explore multiple places in a single day. Your first benefit of choosing Stefano Rome Tours is efficient sightseeing. Our tours are carefully designed to help you make the most of every moment, squeezing in more sights and experiences in a single day than you thought possible.
With your private vehicle and driver at your disposal, you can effortlessly move between destinations, making the most of your limited time. From Rome's iconic landmarks to enchanting Tuscan villages and serene Umbrian hills, you'll see more of Italy in less time, without feeling rushed.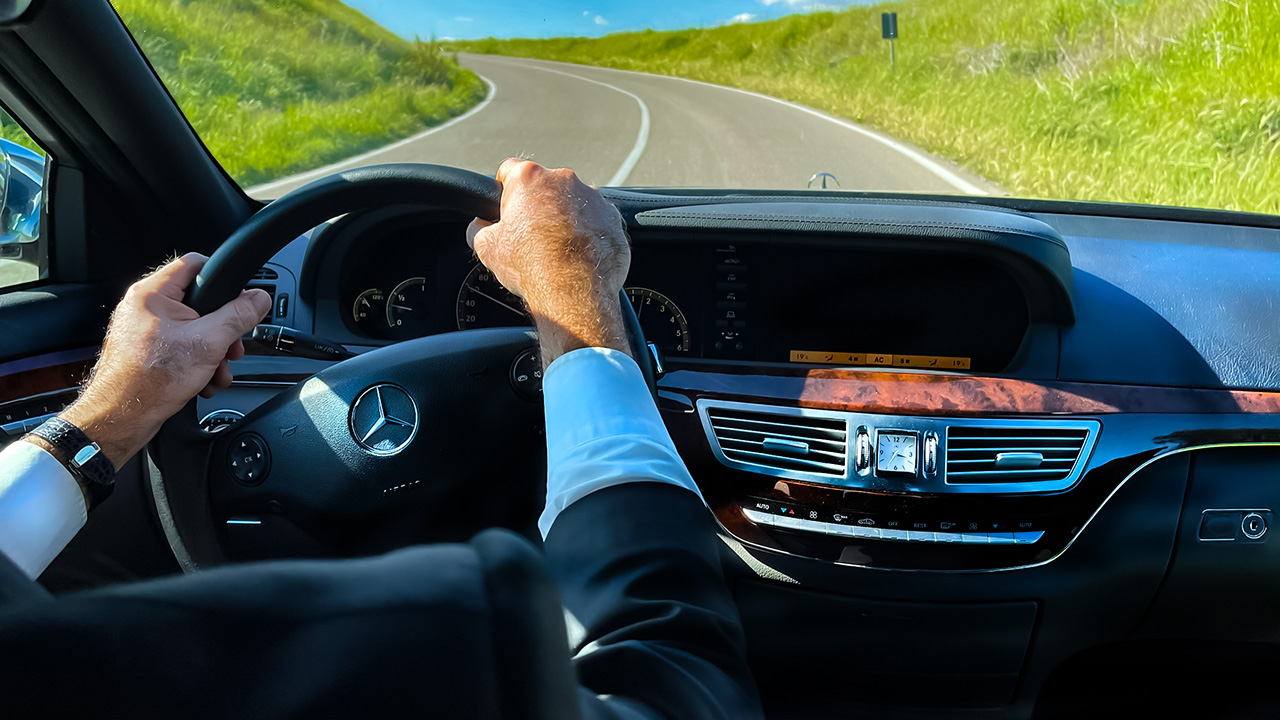 5. Experience the Diversity of Italy from Civitavecchia post-cruise
Italy boasts a rich tapestry of cultures, landscapes, and flavors, and a post-cruise tour enables you to experience this diversity firsthand. Whether you're admiring ancient Roman ruins, savoring Tuscan cuisine, or sipping wine in the hills of Umbria, you'll gain a deeper appreciation for the multifaceted beauty of Italy. It's a chance to immerse yourself in different regions, all in a single day.


Book Your Post-Cruise Tour from Civitavecchia with Stefano Rome Tours

At Stefano Rome Tours, we researched and crafted an array of post-cruise tours from Civitavecchia to cover a vast region of Italy geographically compatible with Civitavecchia as your starting point and Rome as your final destination. Our diverse itineraries are unmatched, as is our effort to offer cruisers more options to make the most of your disembarkation day in Civitavecchia.
Let's explore how you can truly make the most of your disembarkation day in Civitavecchia:
1. Post-Cruise Tours to Rome: Explore the Eternal City


Rome, a city steeped in an extraordinary tapestry of history, art, and culture, requires no introduction. Its legacy is woven into the very fabric of Western civilization. Our Post-Cruise Postcard Rome tour ensures that you absorb the essence of this remarkable city by exploring its most renowned landmarks.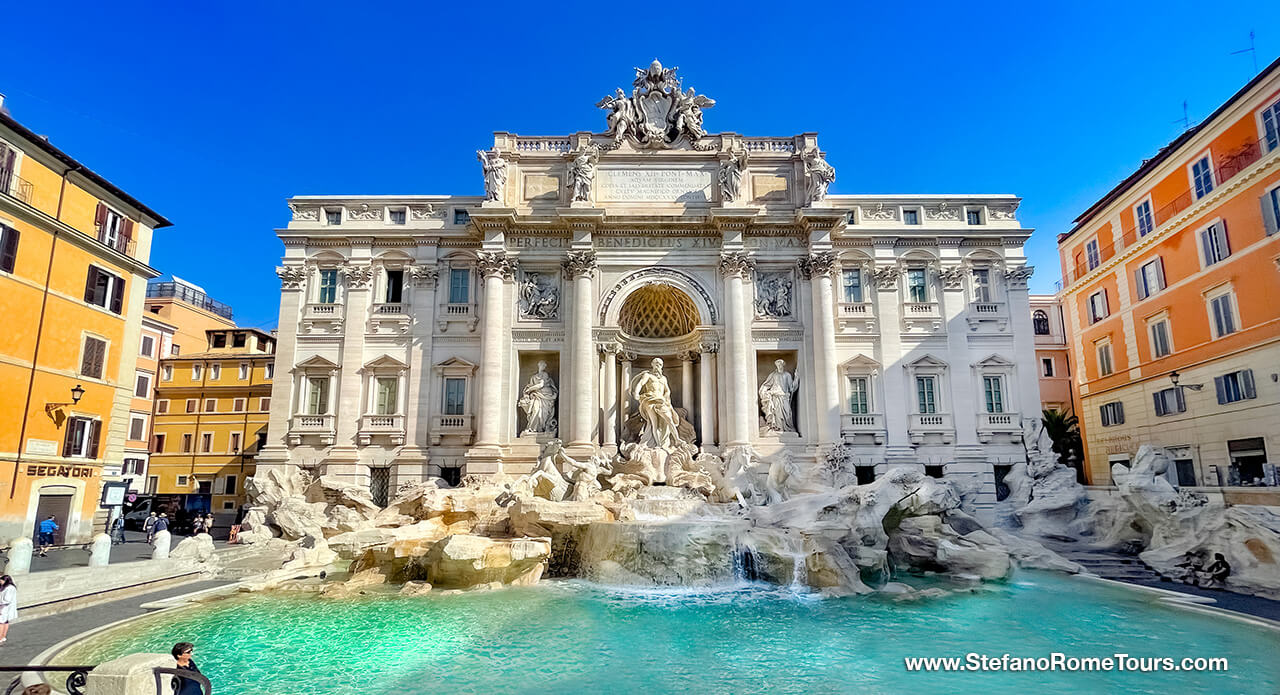 Your journey through Rome will encompass awe-inspiring sights. Stand in awe of the grandeur of the Colosseum, a testament to ancient engineering and gladiatorial history, and take in the grandeur of St. Peter's Square in Vatican City, where faith and art converge in splendid harmony. You'll also encounter the iconic squares that have defined the city's life for centuries – from the bustling Piazza Navona to the elegant Spanish Steps and the captivating Trevi Fountain.
But there's more to Rome than its renowned landmarks. Embrace La Dolce Vita in Rome post-cruise, and discover hidden treasures beloved by locals. Stroll through the charming neighborhood of Trastevere, delve into its lively squares, and explore the traces of ancient Roman landmarks.
Whether you're a history enthusiast, an art lover, or simply a traveler in search of authentic Italian experiences, Rome offers something for everyone. With Stefano Rome Tours, you can embark on a journey that caters to your specific interests and passions, ensuring that your visit to Rome becomes a personal and unforgettable encounter with one of the world's most captivating cities.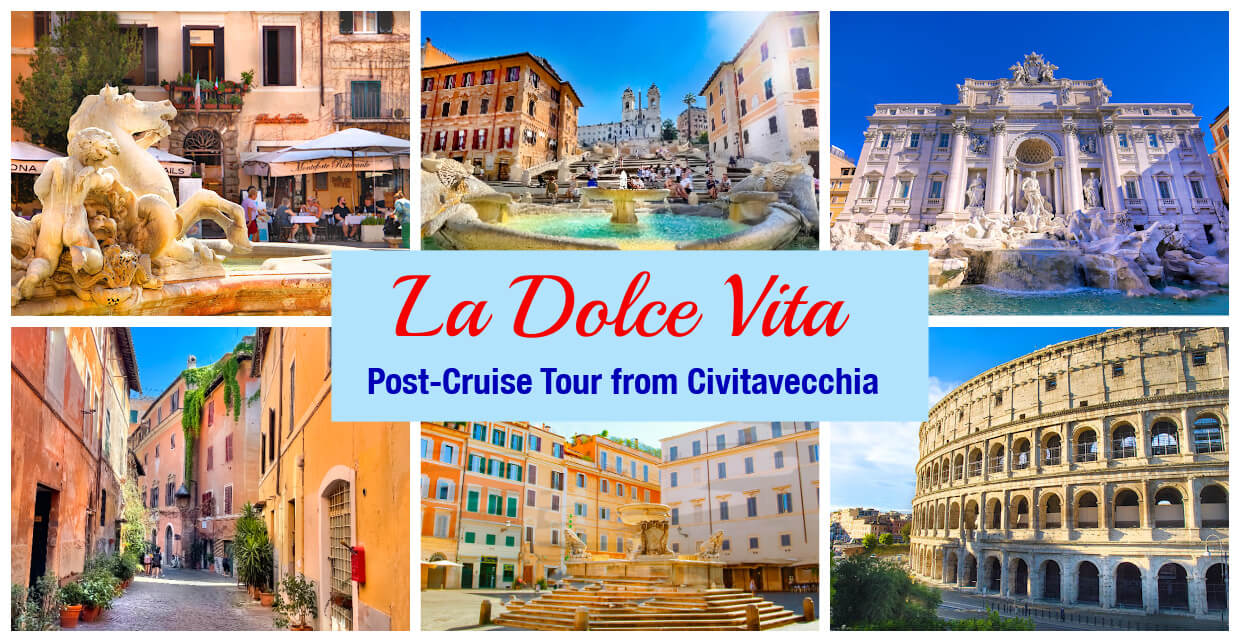 2. Post-Cruise Tours to the Roman Countryside: A Hidden Gem in Italy

Experience the serene beauty of the Roman countryside on our post-cruise tours. These tours are your gateway to exploring UNESCO World Heritage Sites, unearthing the hidden gems of medieval towns and castles, and reveling in the magnificence of Renaissance villas. Each picturesque town and village is a treasure trove of history set against breathtaking landscapes, offering a tranquil escape from the hustle and bustle of the city.
Journey back in time and immerse yourself in the medieval wonders countryside post-cruise with visits to Tuscania, Ceri, and Bracciano Castle. Explore the ancient Etruscan necropolis in Cerveteri post-cruise, complemented by visits to Bracciano Castle and Ceri, creating a multi-era experience that will leave you enthralled.
Alternatively, indulge in a post-cruise tour to Tivoli Villas, where history comes alive with a visit to the Ancient Roman imperial complex of Hadrian's Villa. Here, you can explore the opulent Renaissance villa and its magnificent gardens at Villa d'Este. This tour is a fusion of history, art, and nature, promising an immersive experience that brings the past to life.
3. Tuscany Post-Cruise Tours: The Quintessential Italian Experience

A journey to Tuscany is like stepping into a postcard. In the southern reaches of this enchanting region, prepare to be bewitched by the mesmerizing beauty of Val d'Orcia.
On our Tuscany post-cruise tour to Montepulciano and Pienza, you'll experience the very essence of Tuscany. Montepulciano, proudly perched atop a picturesque hill, emanates the allure of medieval charm while being celebrated for its world-renowned wines.
As you stroll along its historic streets and admire its grand palazzi, you'll understand why this hill town has captivated the hearts of many. Be sure to sample the local Vino Nobile di Montepulciano at local wine shops, a true testament to the region's viticultural excellence.
Pienza, on the other hand, is a UNESCO World Heritage Site and a remarkable example of Renaissance town planning. This picturesque town is famed for its stunning architecture, delicious pecorino cheese, and breathtaking views of the Val d'Orcia. You'll have the opportunity to wander through Pienza's beautifully preserved streets, visiting its elegant palaces and enjoying the flavors of this renowned cheese.

Alternatively, venture into the rustic Maremma region for a post-cruise tour of Pitigliano and Sovana, two captivating medieval towns that will steal your heart.
These Tuscan towns are a love letter to history, a place where you can not only relish world-renowned wines and savor the authentic flavors of Tuscan cuisine but also stand in awe amidst rolling hills adorned with lush vineyards and endless olive groves. Tuscany doesn't just embody Italian charm; it embodies Italy's soul.
4. Post-Cruise Wine Tasting in Orvieto

Orvieto, a place renowned for its exceptional wines and captivating charm, beckons to be explored. Our post-cruise Orvieto wine-tasting tour offers an enticing journey through the vineyard-studded landscapes of the picturesque Umbria region.
Here, you'll have the privilege to indulge in some of the most exquisite local wines at an organic winery tucked away amidst the serene hills of Umbria. As you savor each sip, you'll not only enjoy the flavors but also gain insight into the meticulous art of winemaking.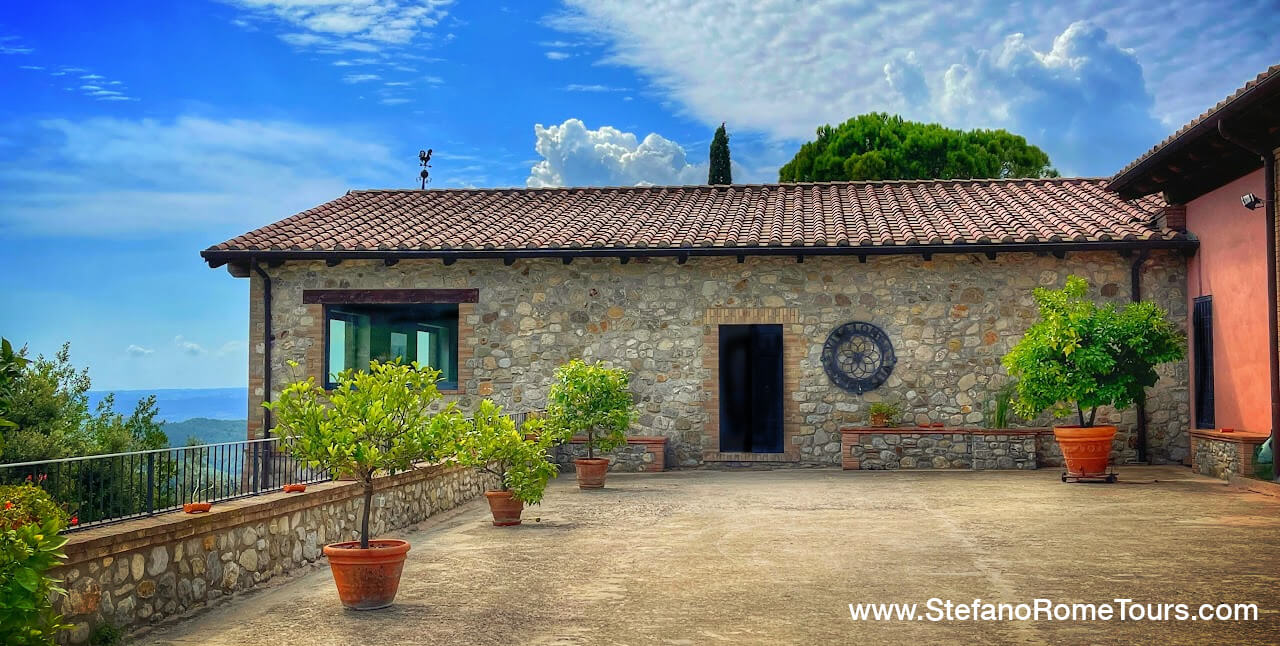 Beyond the vineyards, your adventure will take you through the enchanting historic center of Orvieto, a town with a cathedral that leaves onlookers in awe and streets that exude old-world charm. The striking beauty of the cathedral and the quaint ambiance of the town's cobblestone streets offer a delightful blend of culture and pleasure, making your post-cruise exploration of Orvieto a truly memorable experience.
In the heart of Umbria, Orvieto and its wines invite you to relish not only the fruits of the vine but also the rich tapestry of history and culture that make this region so captivating.
As your unforgettable journey from ship to Rome unfolds, the possibilities are endless, and the experiences are unforgettable. The post-cruise tours provide a gateway to Italy's diverse treasures, each tour designed to maximize your time and enhance your understanding of Italy's rich history and culture. With the logistics seamlessly taken care of, your luggage secure, and a friendly English-speaking driver showing you the way, your journey becomes a seamless blend of adventure and relaxation.
From ship to Rome and beyond, let Stefano Rome Tours turn your disembarkation day into a captivating chapter of your Italian adventure, one that you'll cherish for years to come. Booking your preferred post-cruise tour from Civitavecchia online is just a click away, ensuring that your Italian adventure is smooth from start to finish.
Thank you for reading our travel blog and for choosing Stefano Rome Tours for your private tours from Civitavecchia. We look forward to showing you beautiful places in Italy!