Buon giorno and welcome to Stefano Rome Tours, Rome's leading Tour Company for private Day Tours in Rome and Shore Excursions from Civitavecchia and Italy's top cruise port.
A popular question many people visiting rome for the first time ask is what to wear in Rome?
Our answer is: first and foremost, be comfortable!
Type of Shoes to wear in Rome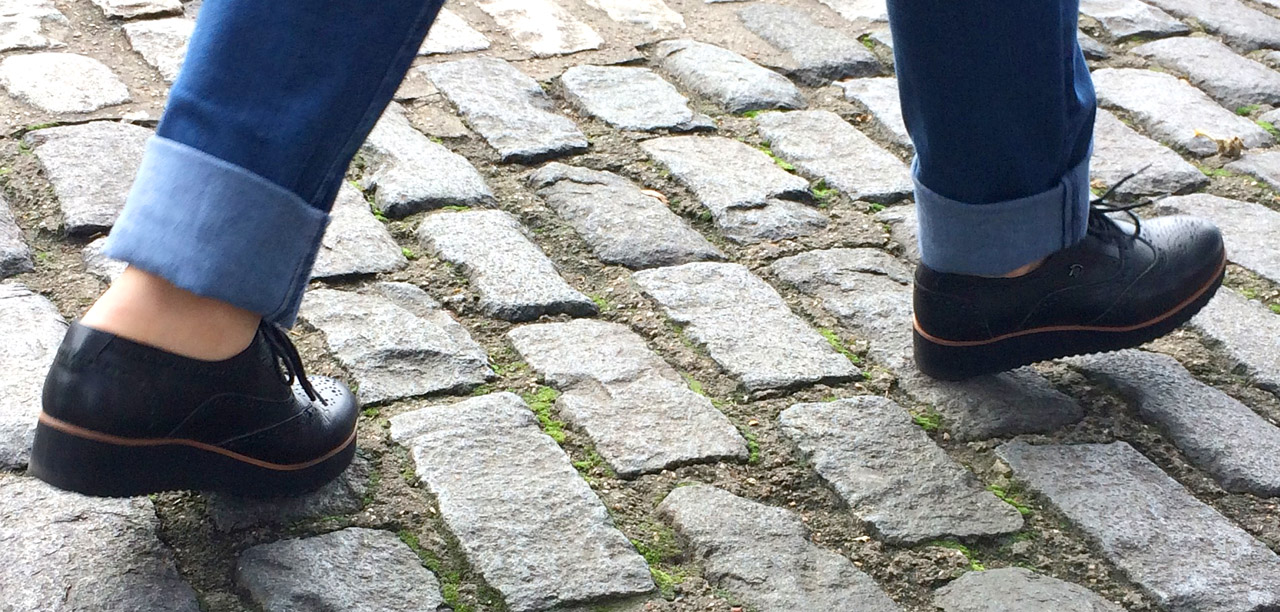 During the summer sandals are more popular due to the heat, so make sure your sandals cover and protect your feet as much as possible and have comfortable soles.
If your walking shoes and sandals are not overly casual, you can continue to wear them from day to night (unless you choose to dress up for a special evening).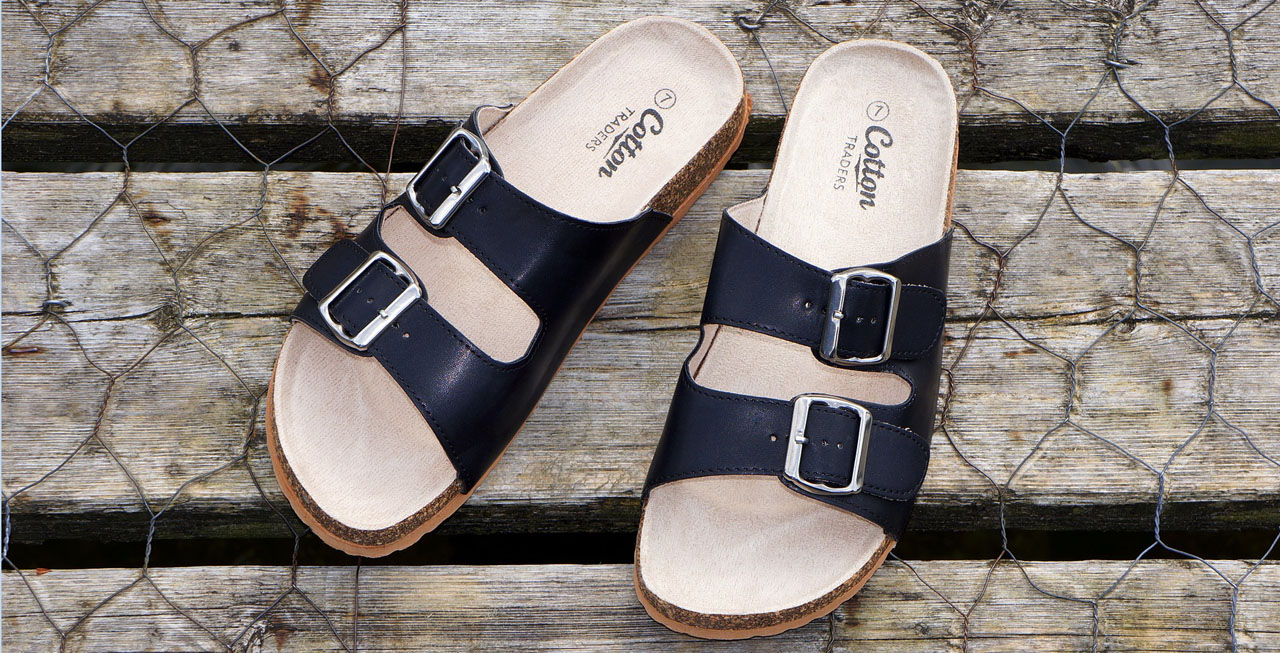 Please do not try to break in new shoes on your vacation; you'll be walking a lot and your feet will suffer if your shoes don't fit properly.
Shorts, tank tops, and other summer attire in Rome:

There's no fashion police in Rome that will stop you for wearing tank tops, shorts, or mini skirts, but many churches will prevent you from walking in under-dressed.
Major churches like St Peter's Basilica REQUIRES all visitors to have their shoulders and knees covered.
Yes, there is the Vatican "fashion police" who will measure you up and down to see if you're dressed properly. It's worse than Project Runway, and equally embarrassing when you're told to leave because you're showing too much shoulder and leg.
And it's quite irritating if you just spent 40 minutes under the hot sun of the piazza waiting in line to enter the piazza.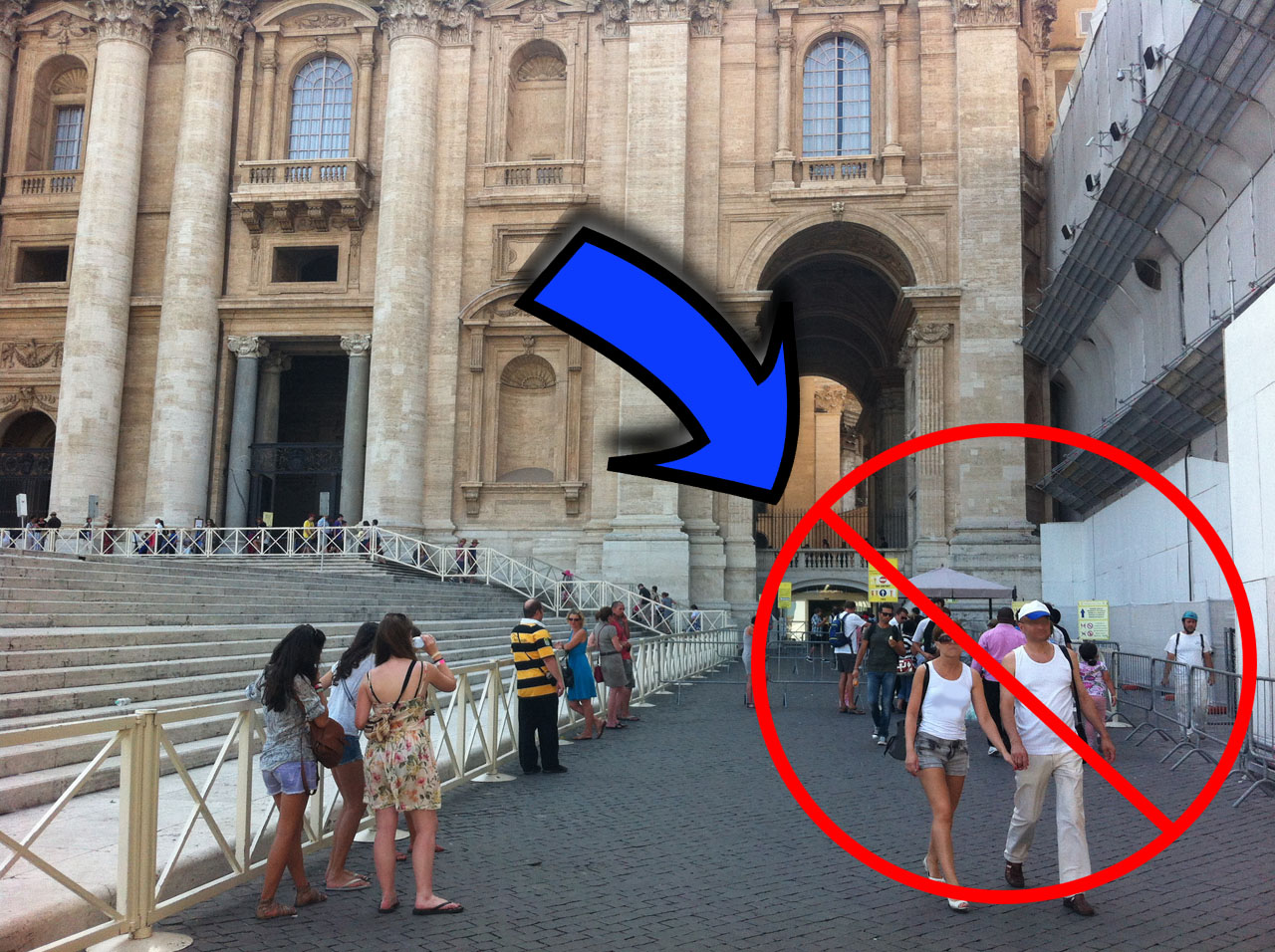 Lesser known churches are often understaffed, and they may not prevent under-dressed visitors from entering, but it's a matter of respect and it's nice to cooperate.
If you plan to visit churches on any given day, dress accordingly in advance, or bring a shawl to cover your shoulders (ladies), and wear shorts and skirts that at least cover your knees. Convertible pants are great because you can switch from shorts to long as needed.
Jeans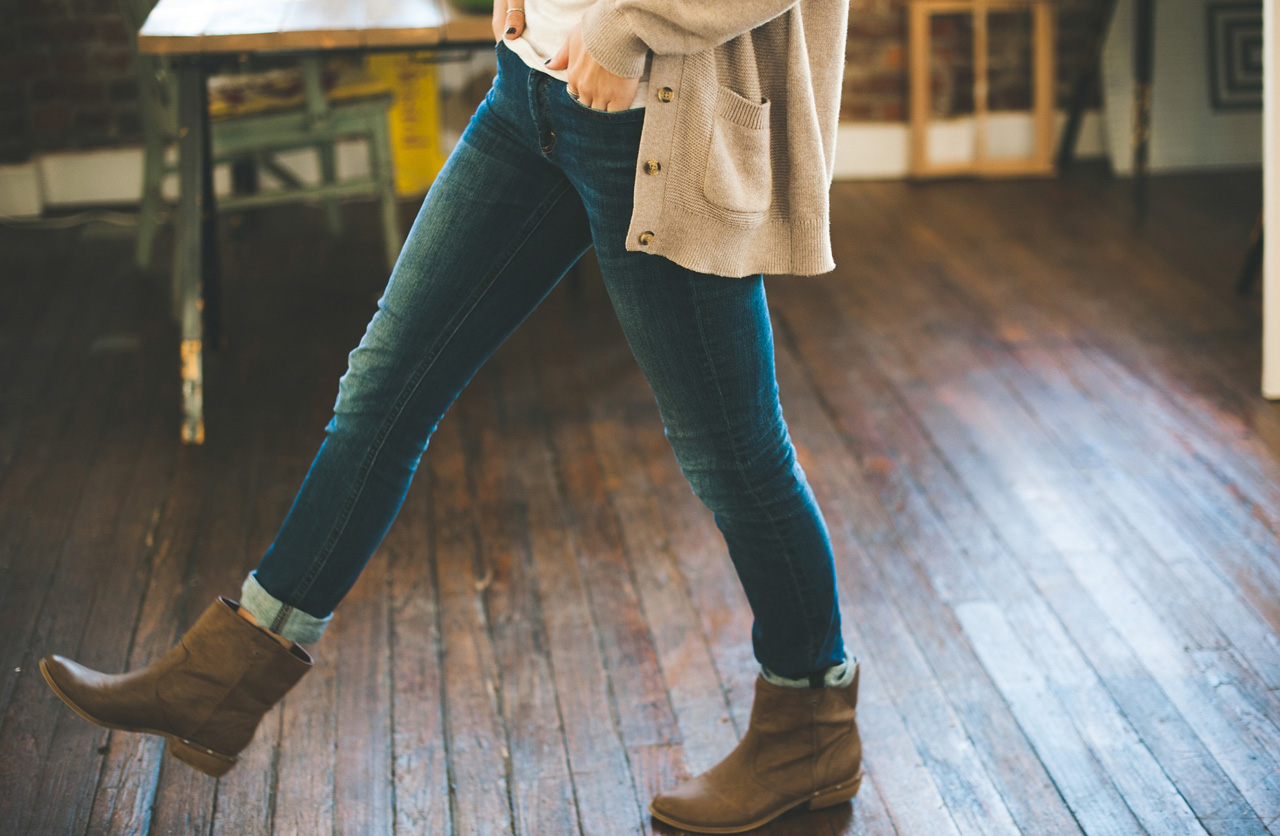 Yes, Italians wear jeans, especially younger people given the wide variety of denim styles available. Middle age Italian men and women wear jeans too, although less often.
If in doubt, slacks and dockers are a great choice because they are light, great for any occasion, and easy to mix and match.
Casual or dressy?
What can we say? It's Italy, the land of Armani, Prada, Versaci and Valentino, so Italians know style. It's in their DNA it seems.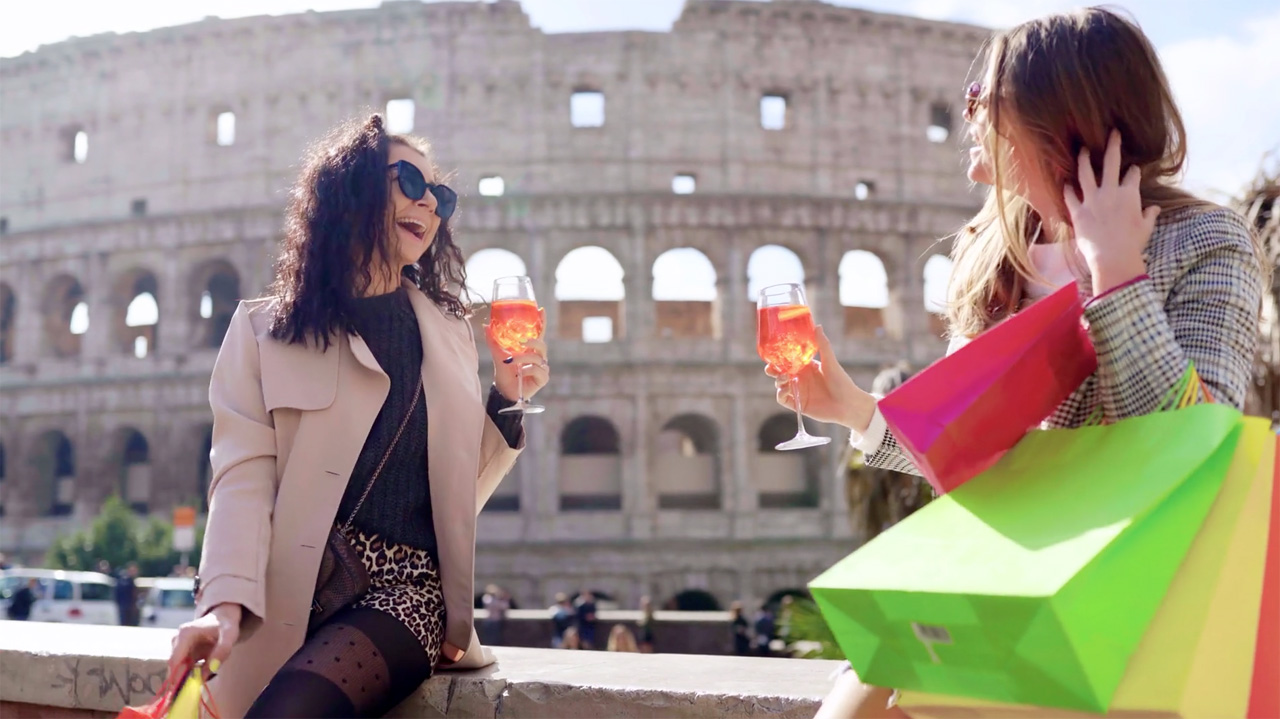 But it doesn't mean you have to spend your vacation dressed up in the latest style.
While we advise you NOT to worry about being stylish, we do recommend you dress in whatever way makes you feel good about yourself, you're comfortable in, and you like being photographed with because you'll want to take a lot of photos on your trip and show them to everyone!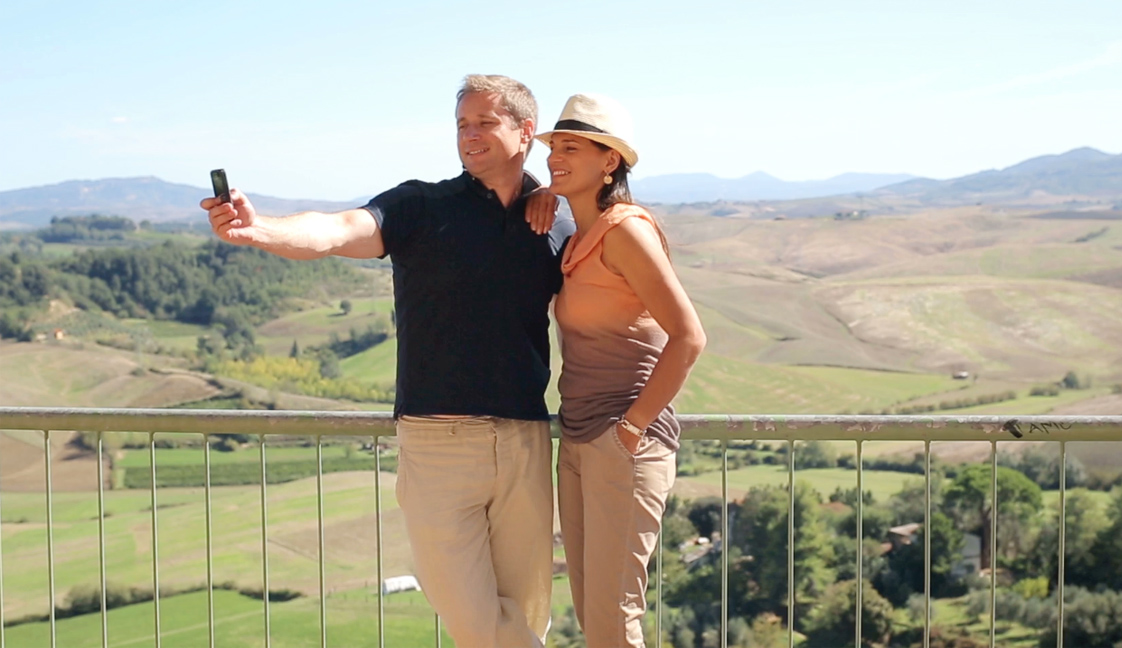 If you'd like a more specific example of what to wear, one of our clients had her rule of thumb: dress like you're going to lunch at a nice restaurant with your in-laws.
If you'd like to transform from a day of sightseeing to a dinner out afterwards without changing wardrobe, for men a sports jacket goes a long way.
For ladies, a nice shawl over the shoulders or a nice jacket are also great for dinner out…and practical for the cooler Mediterranean evenings.
Hats
We love hats! Winter, summer, and everything in between, there's never a wrong time to wear hats. In the winter hats keep your warm, in the summer it keeps the sun off your head and face.
Don't worry about baseball hats. If you love them, wear them! And if you don't want to bring your own hat, there are plenty to be found in Rome in all sorts of colors and styles.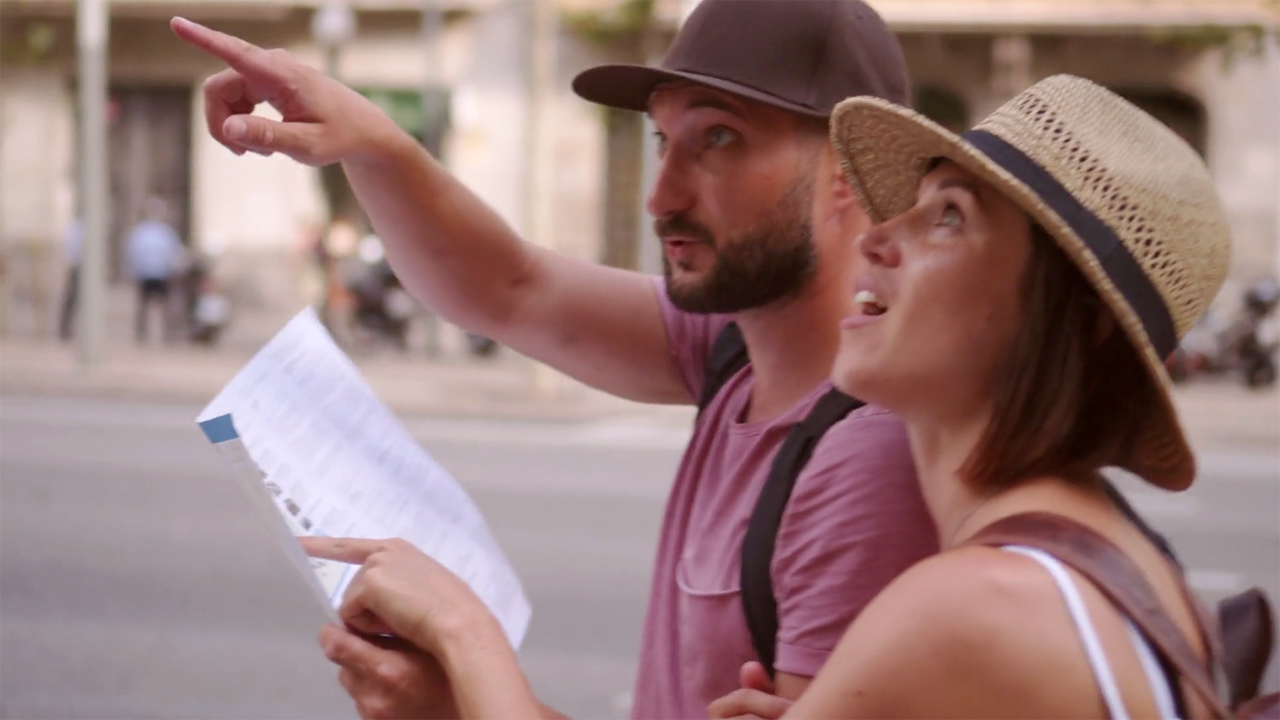 At the time this article is written, fedoras are a huge hit in Rome with tourists and locals alike. Ladies, hats are also great if you're not having a particularly great hair day. Hats are both functional and fashion accessories!
Climate


Before leaving for your trip, it's always a good idea to check the weather in advance. It's not always accurate, but it gives you a general idea of what to expect so you can bring appropriate clothing.
During the spring, summer and fall months, the Mediterranean climate allows for cool mornings and evenings, and much warmer during the day.
If you plan to be out throughout the day including morning or evening, a good rule of thumb is to dress like an onion: in layers. This way you can take off layers as it gets warmer, and add them as it gets cooler.
With so many luxurious as well as affordable shops in Rome, you can always add to your vacation wardrobe and create your own style.
So next time you worry about looking touristy in Italy, here's a secret: Italians already know you are a tourist, so forget about it, have fun, and embrace being a tourist because we love you no matter what!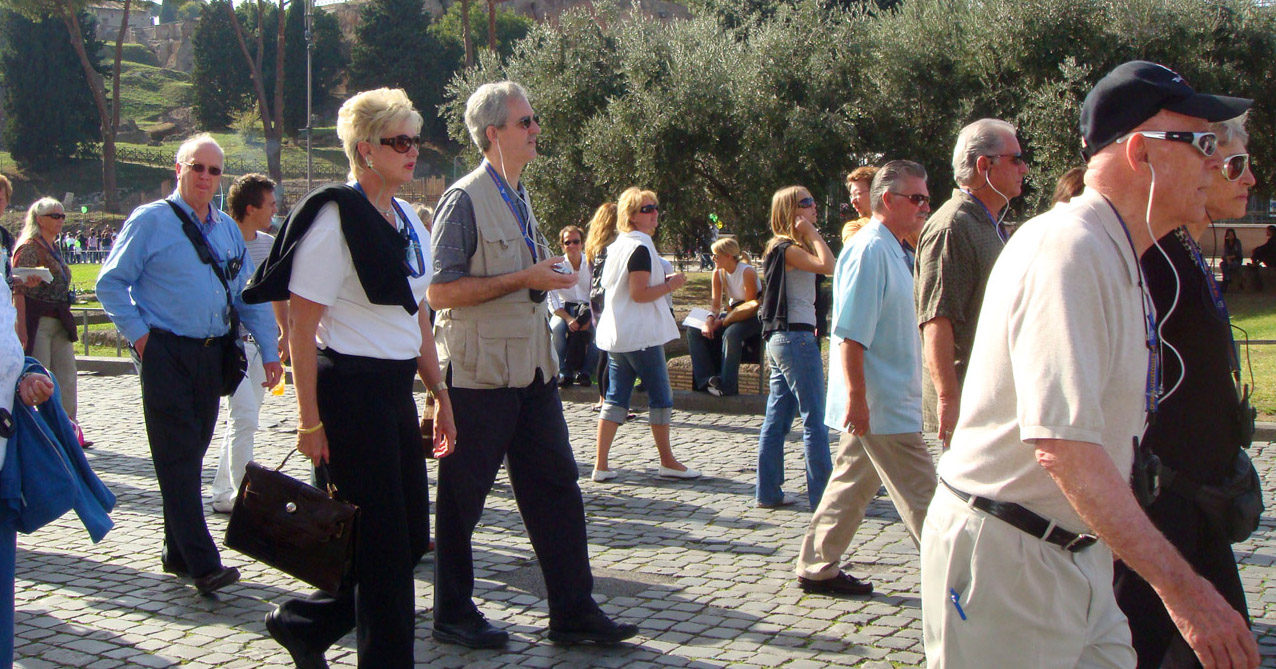 Thank you for visiting our blog. For more information about our Rome Tours, and Italy Shore Excursions pelase visit our website.
We look forward to showing you Italy!
The Stefano Rome Tours Team