Buongiorno and welcome to Stefano Rome Tours, Rome's leading Tour Company for Rome Tours, Day Tours from Rome, and Shore Excursions from Civitavecchia.
On our Tivoli Villas Tour from Rome, you will enjoy an unforgettable day through the countryside of Lazio to Tivoli and visit the stunning Villa D'Este and Hadrian's Villa in the comfort of your own private deluxe vehicle driven by a Stefano Rome Tours knowledgeable English speaking Driver eager to help you create memories you'll cherish for life.
This popular day tour allows you to visit and compare two very splendid villas from two different ages. Hadrian's Villa (Villa Adriana) dates back to Ancient Rome and Villa D'Este from the Renaissance period. Both Hadrian's Villa and Villa d'Este are listed as UNESCO Heritage Sites.


HADRIAN'S VILLA / VILLA ADRIANA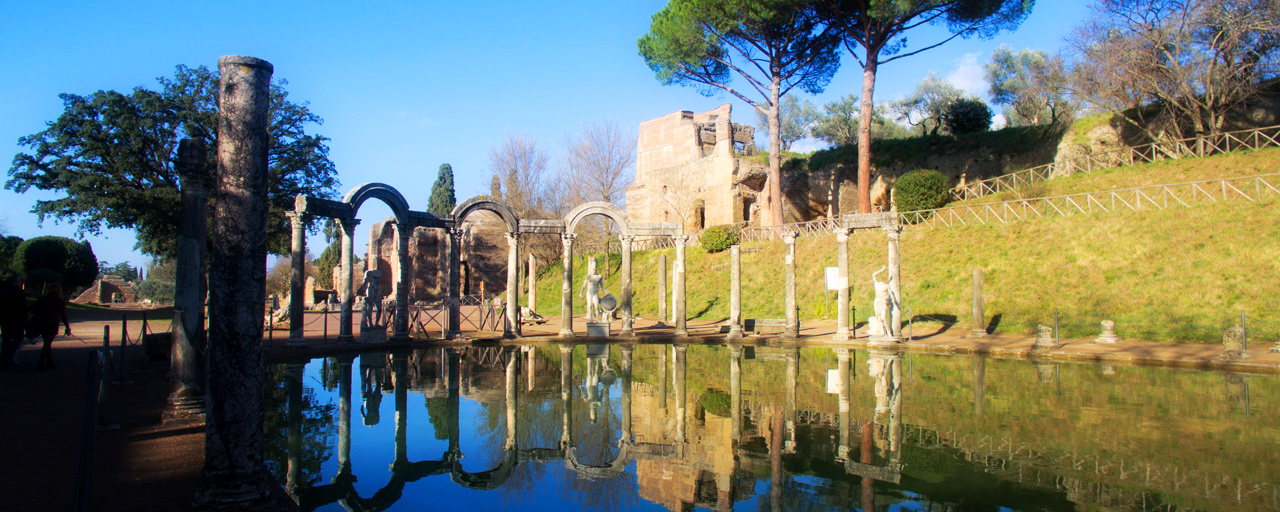 Your first stop will be a visit to the ruins of Hadrian's Villa (Villa Adriana) which can only hint at the grandeur and beauty of this villa built by Emperor Hadrian to remind him of the monuments and sites he admired during his travels around the 4 corners of the Roman Empire.
This once-vast complex was comprised of over 30 buildings, including the imperial palace, baths, theaters, temples, libraries, pools, gardens, and more.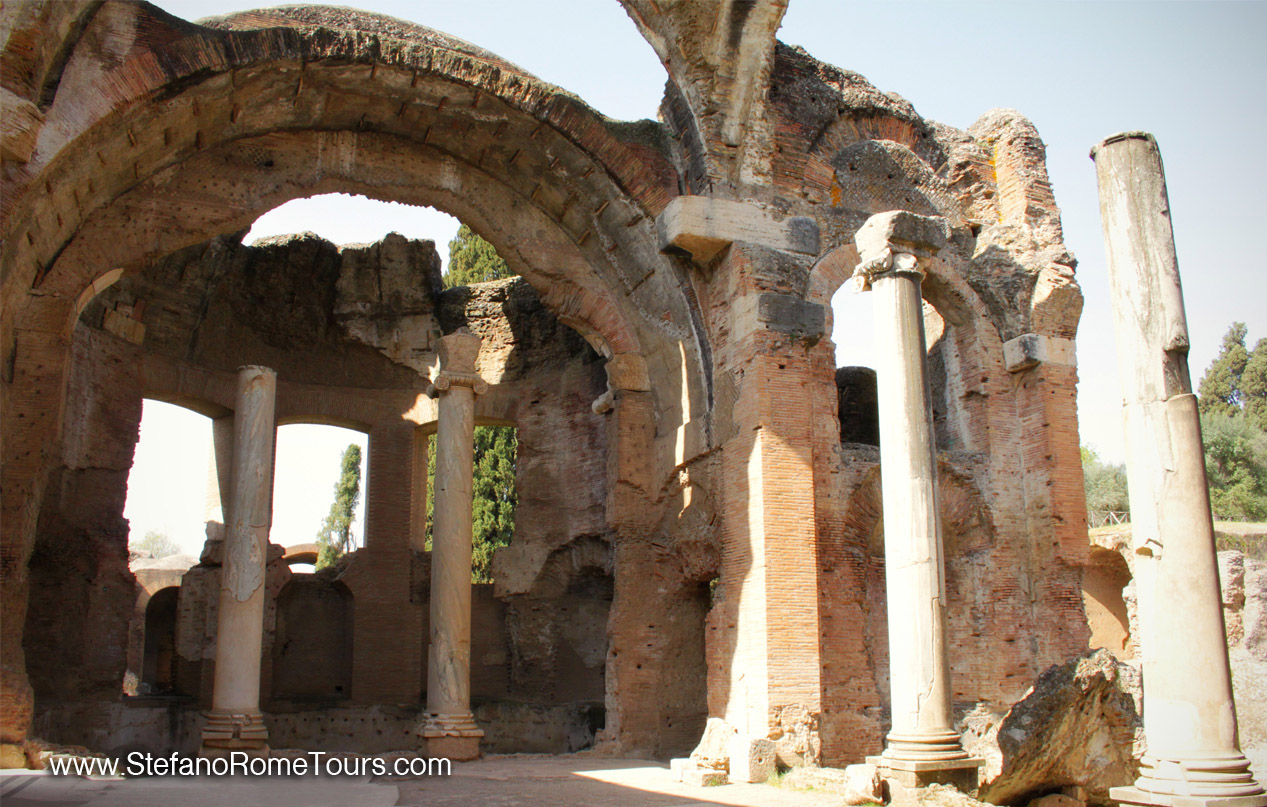 It was so self-sufficient that the Emperor is known to have ruled the entire Roman Empire from this very residence. The site is very spacious, and you can admire the architecture from the distance as well as close-up as you explore the ruins of this Imperial residence.
VILLA D'ESTE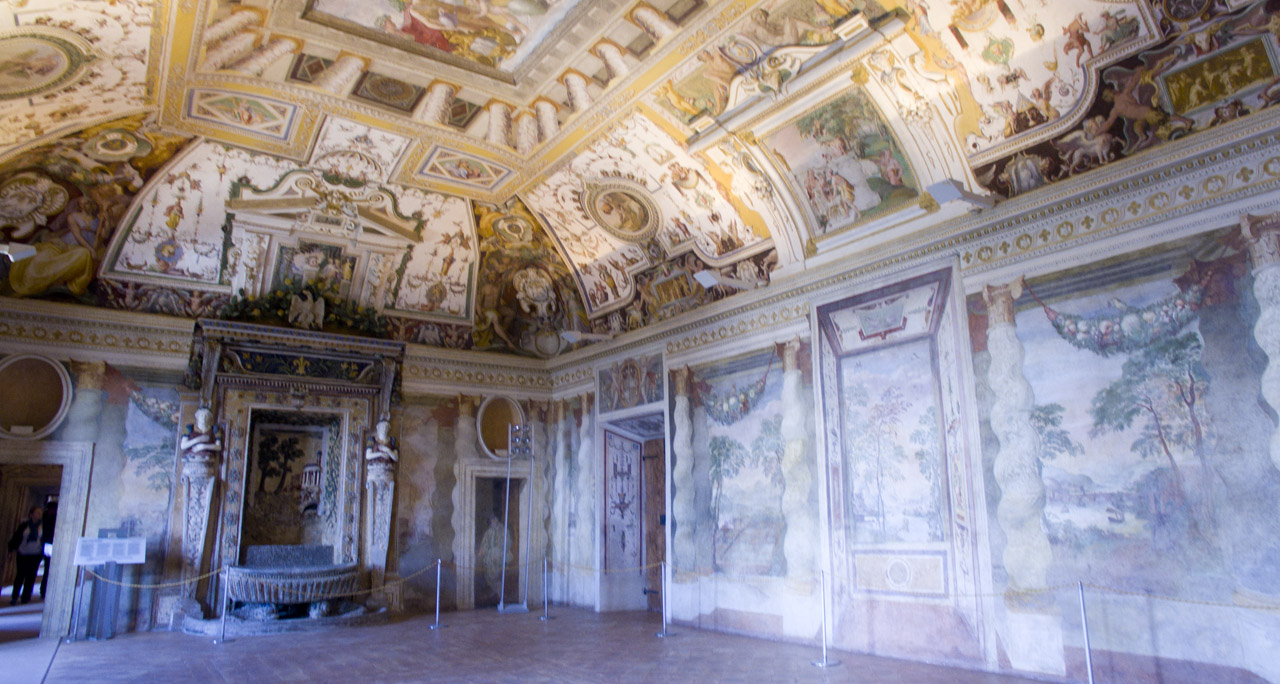 From here you will continue your tour to Villa D'Este, built by the cardinal Ippolito D'Este. This elegant villa adorned with frescos is considered one of the most beautiful residences of the Renaissance.
The Villa's countless fountains, set in the heart of magnificent Renaissance Italian gardens, create a delightfully graceful symphony of carved stone, shade, sunlight, and water coming directly from the Aniene River. Strolling through these elegant gardens is a most relaxing, peaceful, and awe-inspiring experience.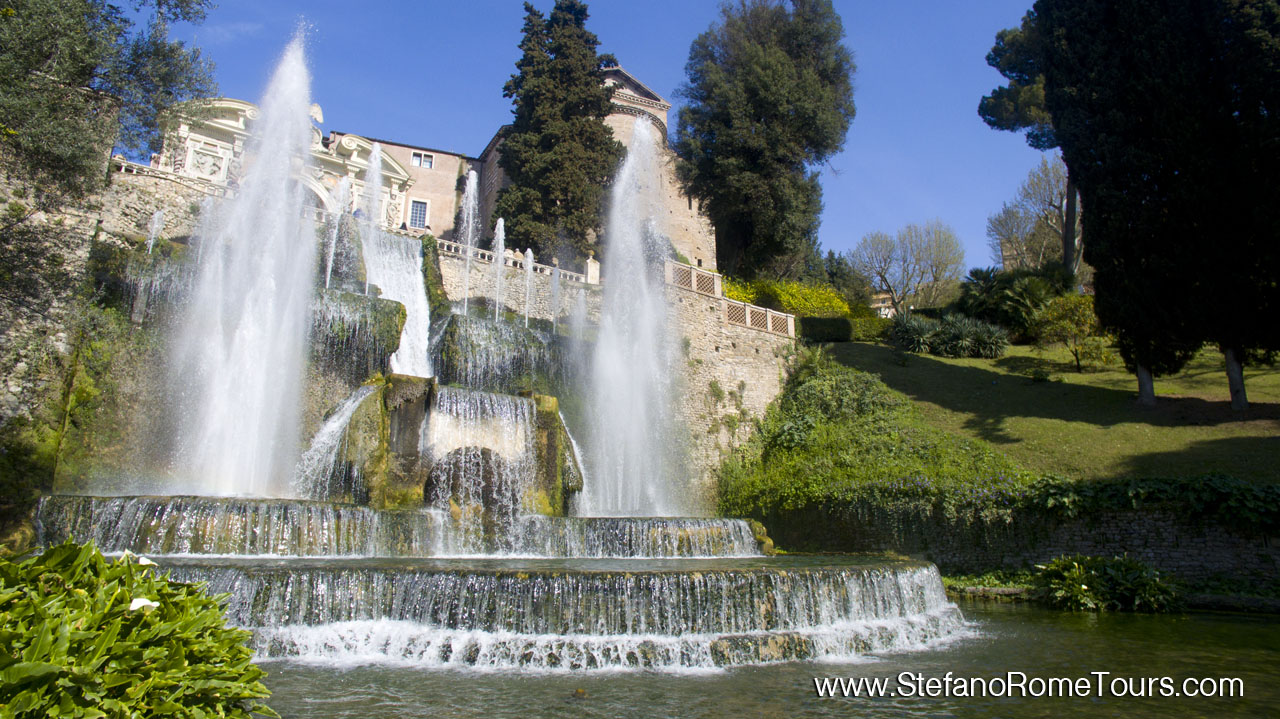 No trip to Italy should exclude these beautiful villas that not only offer a glimpse into two distant yet significant eras of Italy's past, but the visit is a pleasant respite from the hustle and bustle of Rome.
For more information on our Tivoli Villas Tour from Rome and many other exciting tours and shore excursions, as well as airport and port transfers, travel blogs with lots of useful travel tips and information, photo galleries, reviews of our services, and more, please visit our website.
AIRPORT and PORT TRANSFERS IN ROME
If while in Rome you are in need of chauffeured transportation from Rome Fiumicino Airport (FCO) to Rome, Rome or Fiumicino Airport to Civitavecchia and vice versa, please visit our sister company Rome Cabs Limousine Car Service Company for all your Airport and Cruise Port Transfer needs.
Thank you for choosing Stefano Rome Tours for your Rome Day Tours and Italy Shore Excursions. We look forward to hearing from you and seeing you soon in Italy!