Travel + Leisure
World's Greatest Dream Trips: Vacanze Romane Tour
Buon giorno and welcome to Stefano Rome Tours, Rome's leading Tour Company for private Rome Tours and Shore Excursions from Civitavecchia by car with English speaking Driver.
We at Stefano Rome Tours are pleased and honored that we were mentioned and our tour "VACANZE ROMANE" was recommended by Travel + Leisure Magazine in its October 2013 issue in their "Word's Greatest Dream Trips" article featuring "Roman Holiday" theme visit.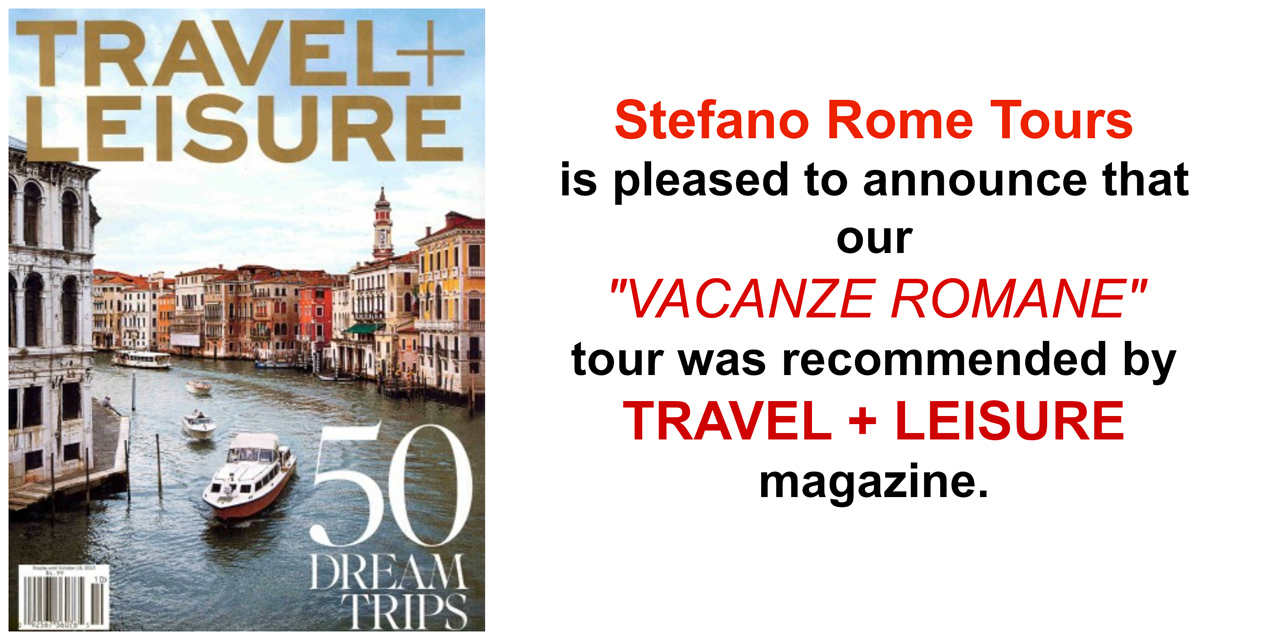 On our tour, you have the opportunity to be the star of your own Roman Holiday with visits to the iconic sites featured in the movie such as: the Colosseum, Capitoline Hill, Mouth of Truth, Castle Sant'Angelo, Trevi Fountain, Spanish Steps, Via Margutta and the Pantheon.
You will also drive by famous places such as Piazza Venezia where you will see the magnificent white marble monument to Italy's King Vittorio Emanuele II, Teatro Marcello, and Palazzo Barberini.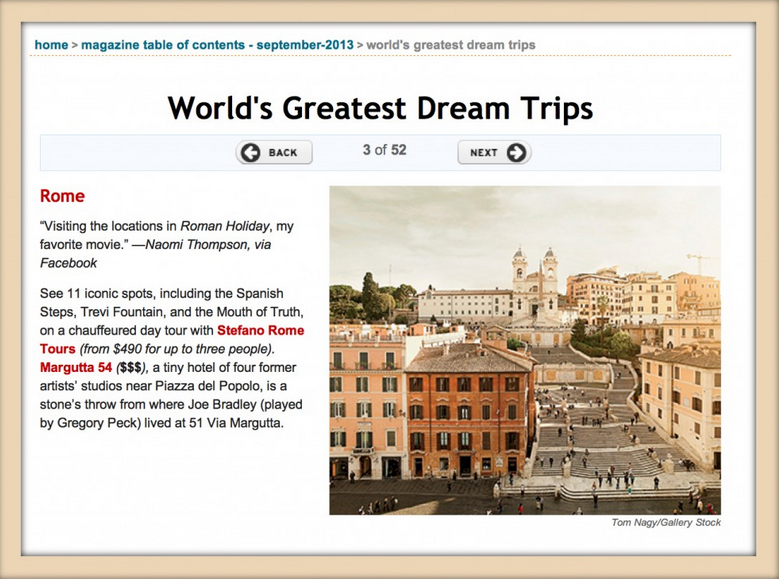 To learn more about VACANZE ROMANE / Roman Holiday Day Tour from Rome hotel and shore excursion from Civitavecchia, and to book your own private Rome Tour, please visit our website.
Thank you very much for choosing Stefano Rome Tour as your Rome Tour and Italy Shore Excursions provider. We look forward to showing you Italy!