Welcome to Stefano Rome Tours, Rome's leading company for private Day Tours from Rome, and Shore Excursions from Civitavecchia.
While Rome is one of the world's most exciting city to visit, spending a day in the relaxing Roman countryside can be one of the most rewarding experience of your holiday in Italy.
The enjoyable one day Viterbo, Calcata and Sutri Tour from Rome that we offer at Stefano Rome Tours will take you to some of the most picturesque locations in Lazio, and on your journey to these interesting sites you will also see some breathtaking Italian scenery.
Our personal service means that you will be picked up by our professional English speaking driver at your hotel at 9:00 AM and then you will be returned home, after an exciting day, at around 5:00 PM.
CALCATA
Our first stop on the tour is one of the best preserved medieval hill towns in the country, the quaint village of Calcata, which lies perched high upon a volcanic rock.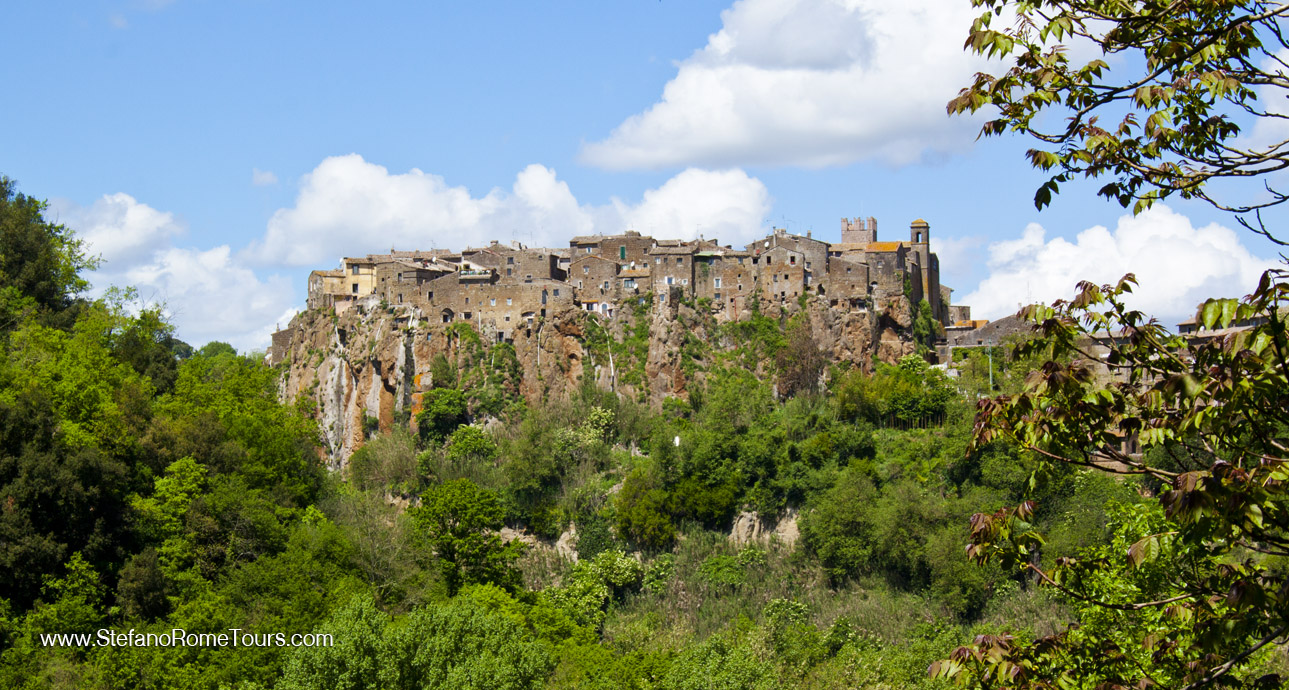 The village is a now a bustling center for artisans and creative intellectuals, and it is hard to believe that the village was condemned in the 1930's for fear of landslides.
With its cobbled streets, great collection of art galleries, craft shops and ancient relics, this truly is a unique location.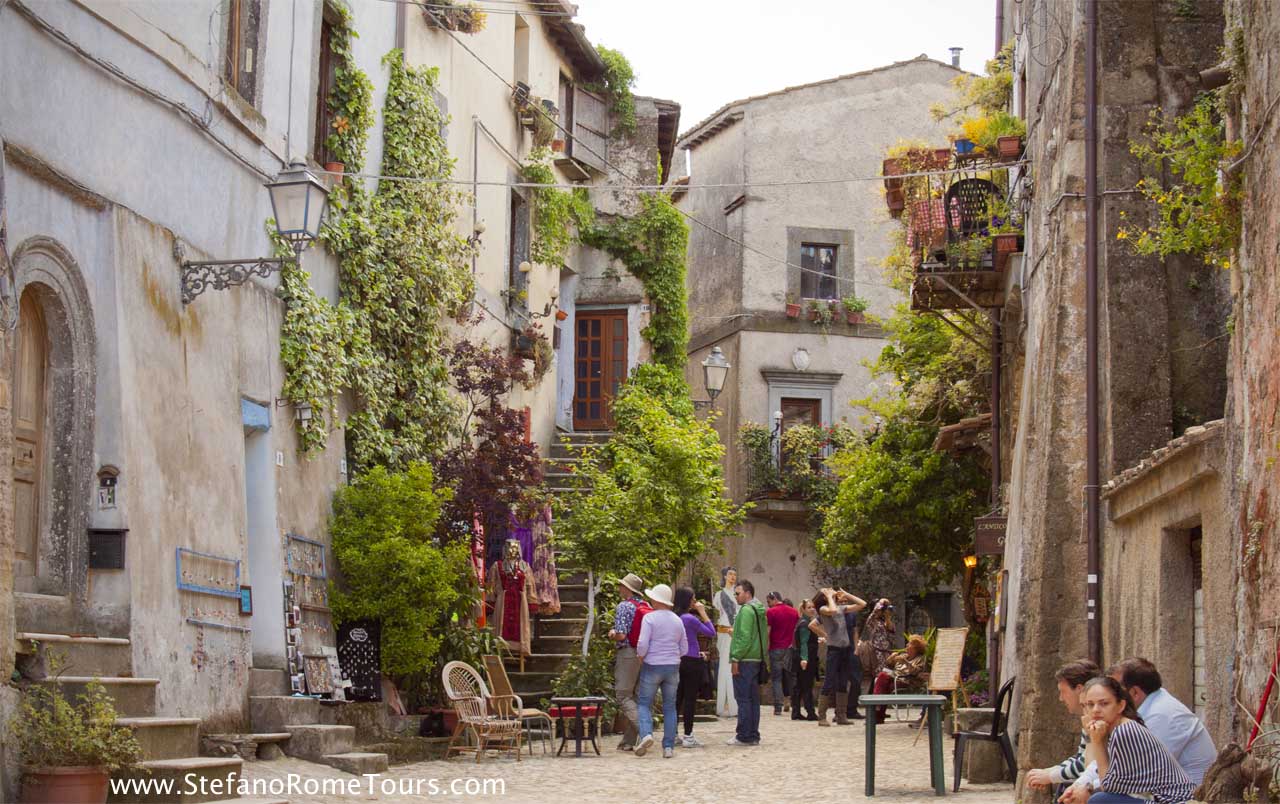 SUTRI
Our next stop is Sutri, about a 30-minute drive northwest of Calcata and it's an Etruscan archaeological site.
This beautiful village has around 5,000 inhabitants and attractions include an Etruscan necropolis, an excavated Roman amphitheater with dozens of rock-cut tombs, a Mithraeum found in the crypt of the village's church, the Church of the Madonna del Parto, as well as a Romanesque cathedral, which has seven naves divided by twenty columns, all of a different origin.

The cathedral was built over the ruins of an early Christian basilica and was consecrated by Pope Innocent III in 1207. After visiting the attractions of Sutri, we head north to the ancient city of Viterbo.
VITERBO

A charming ancient city, Viterbo is also the capital of the provincial area and lies between Lake Bolsena and Lake Vico.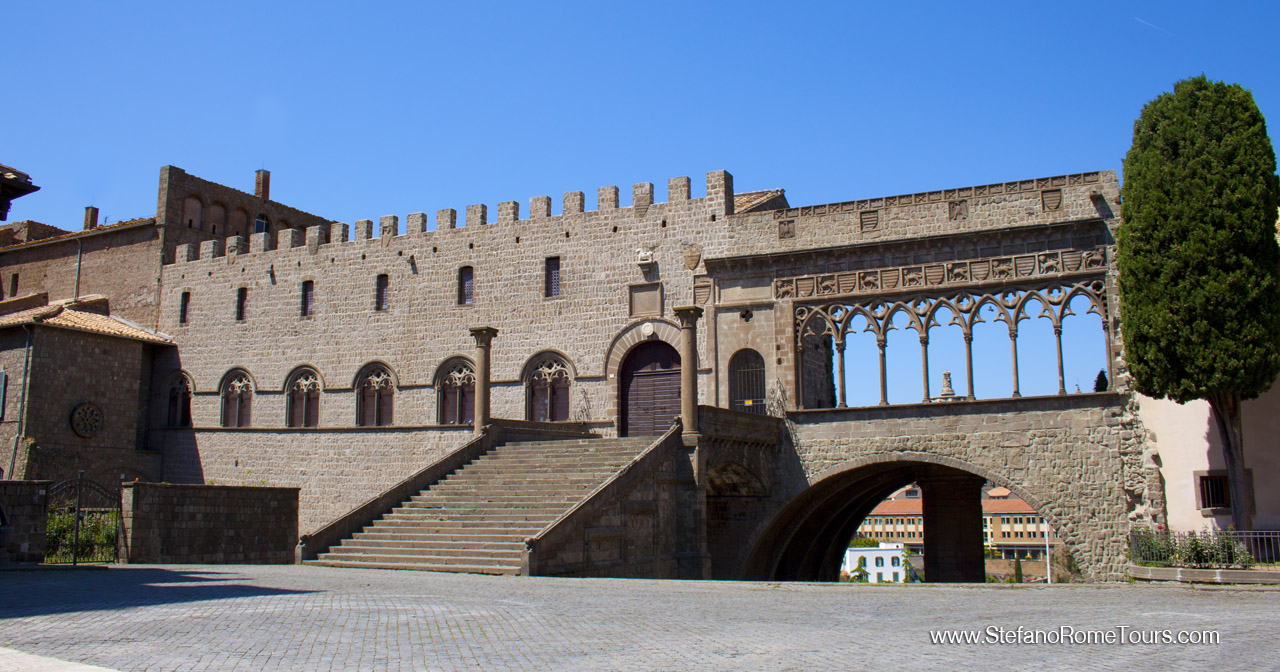 First of all we will lunch in the city and after settling with a full stomach of tasty Italian food, we will be well prepared for visiting the city's best sights, including churches, palaces, castles and ruins.
In fact, Viterbo is considered to be one of the best preserved medieval towns of central Italy, and on entering the historic centre, via the ancient gates of the 13 Century city walls, you will be able to see why for yourself.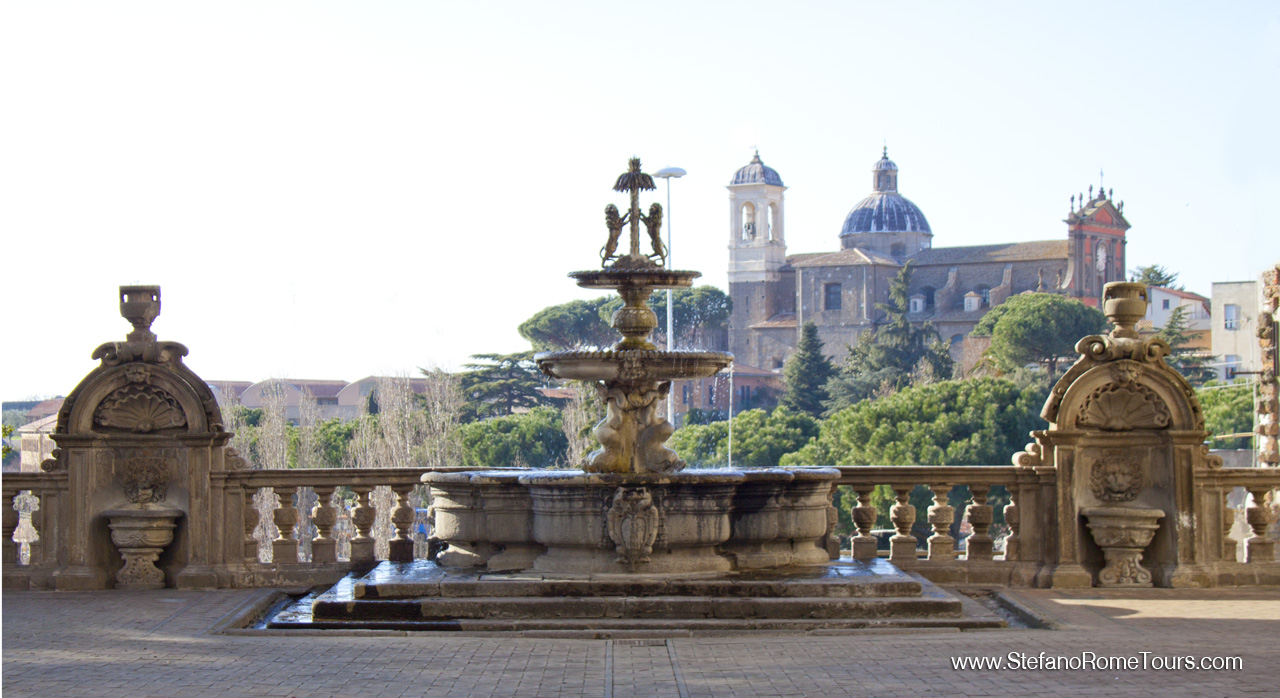 Places of interest on the route include the Papal Palace, the Cathedral of S. Lorenzo, Piazza del Gesù and the square's simple but quaint 11th Century church, and the Fontana Grande, to name but just a few.
This is an ideal tour for those who wish to follow a splendid and varied itinerary that lasts a good day!


Thank you for stopping by and reading our blog and for choosing Stefano Rome Tours for your private tours from Rome and Italy private excursions. We look forward to show you beautiful places in Italy!
with love,
The Stefano Rome Tours team