Buon giorno and welcome to Stefano Rome Tours, Rome's leading Tour Company for private Day Tours from Rome and Shore Excursions from Civitavecchia Cruise Port.
The ancient city of Tivoli is located only about 20 miles from Rome and is a popular tourist destination, especially for those who want to visit somewhere slightly further afield from the sights of the Italian capital.
The city was already a Roman establishment way back in 338 BC, and was well known for its beauty and good water and became popular as a resort for rich Romans.
There are no less than two UNESCO World Heritage sites in the city and our Tivoli Villas Tour is an enjoyable way of visiting them.
As the name of the tour suggests, we will be visiting two villas, the Roman Hadian's Villa (Villa Adriana) and the Renaissance Villa d'Este.
HADRIAN'S VILLA (VILLA ADRIANA)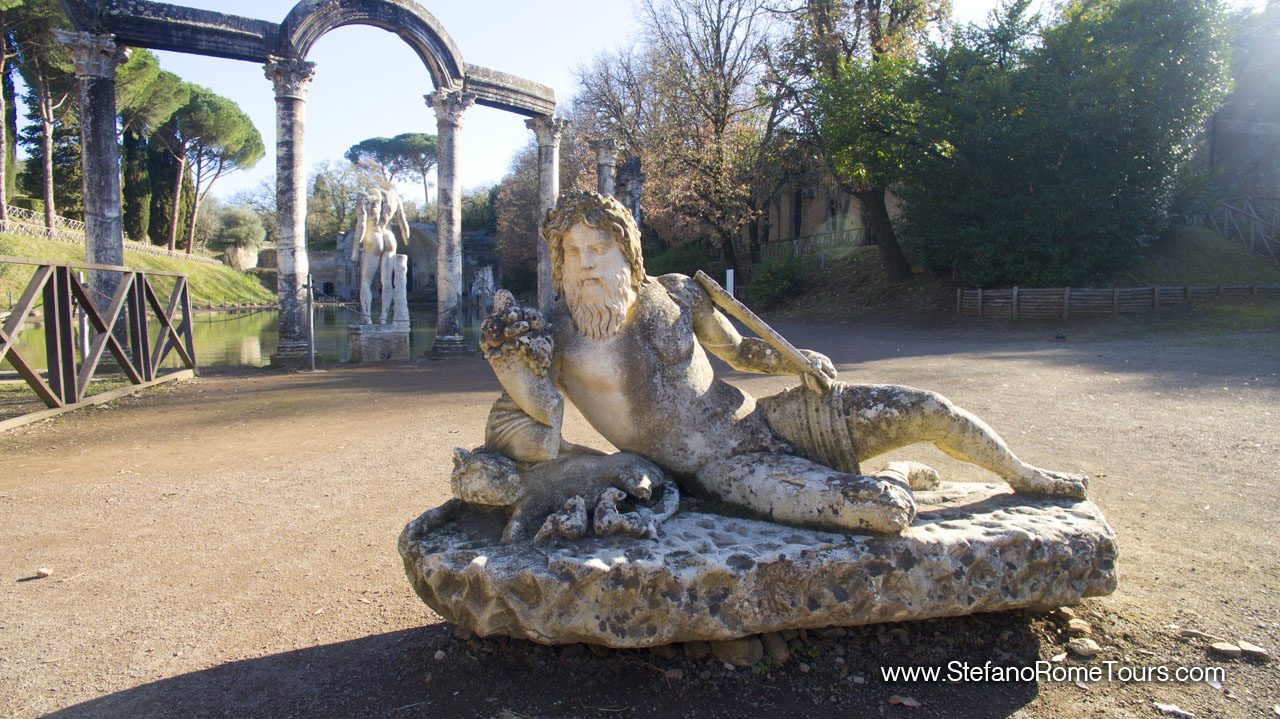 Hadrian's Villa was a gigantic complex initiated and used by Emperor Hadrian as his countryside retreat.
In fact it was as large as many towns of the day with an area of about 250 acres and comprising of several palaces, thermae baths, temples, libraries, state rooms, slave quarters and even a theatre.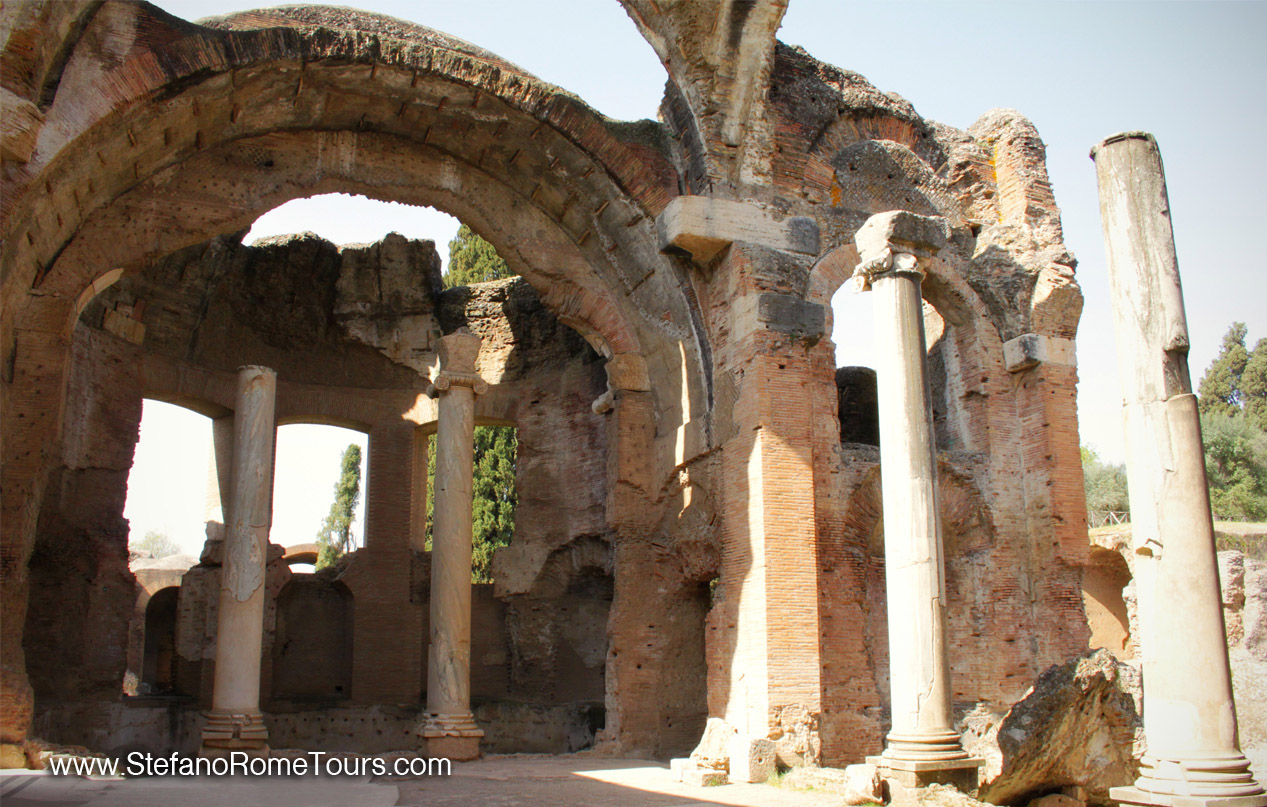 It is said that Emperor Hadrian also ruled the Roman Empire at one point from here.
Underground, there was an extensive network of tunnels, which were mainly used for the transportation of both servants and goods from one area of the complex to the other.
VILLA D'ESTE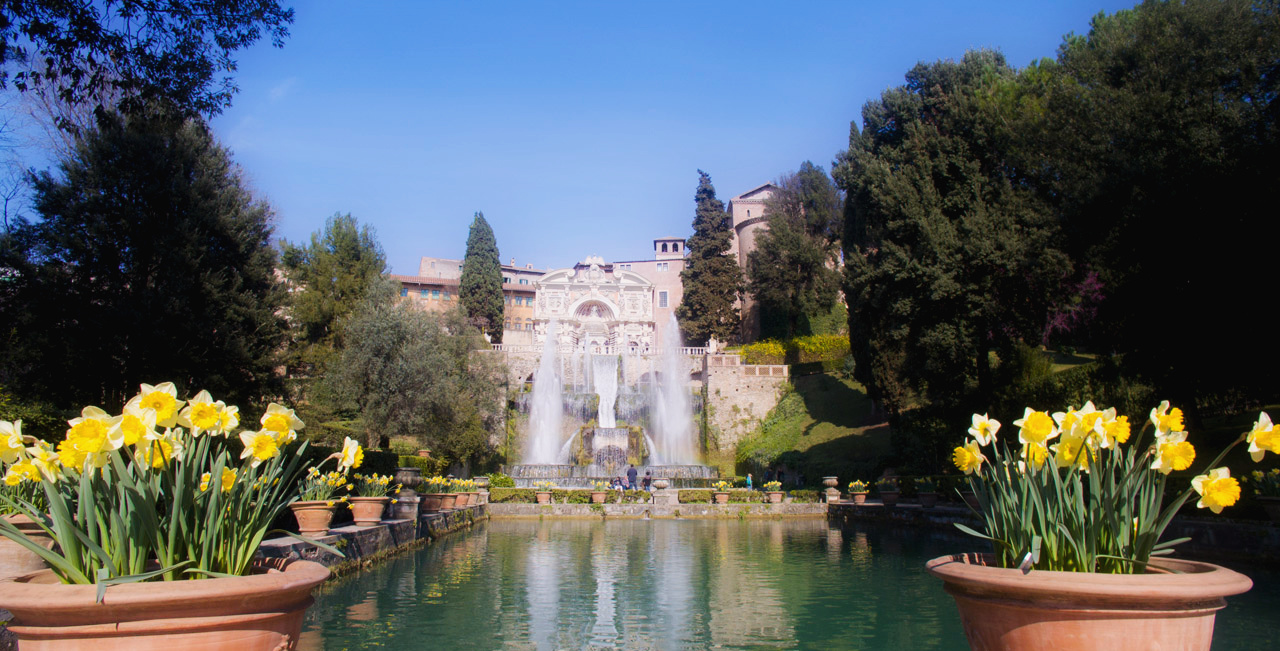 Villa d'Este is also a UNSECO World Heritage Site, but being of Renaissance architecture, it is not as old as Villa Adriana and dates back "only" to the late 1500s.
The villa was originally commissioned by Cardinal Ippolito II d'Este, grandson of Pope Alexander VI and has undergone many improvements throughout the years.
Villa d'Este is most famous for its beautiful gardens and water features, which later had an enormous influence on landscape design throughout Europe and beyond.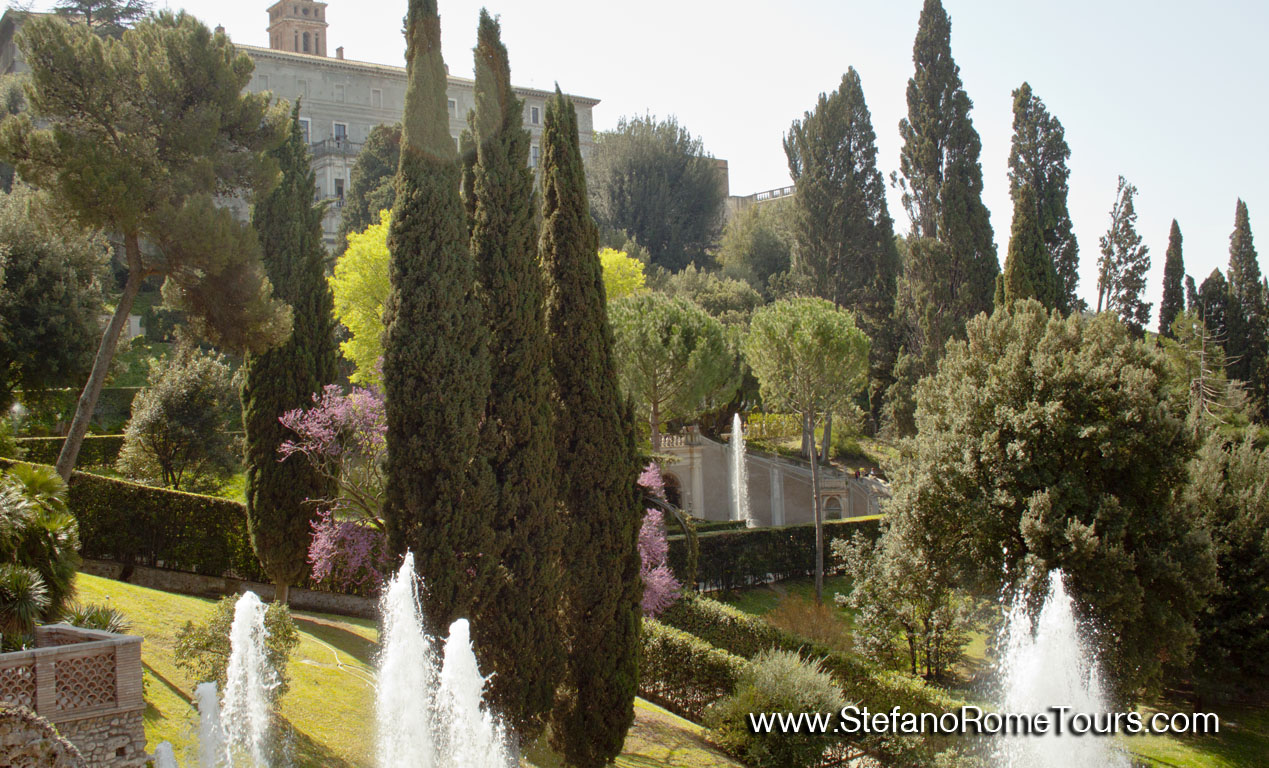 Villa Adriana :: Villa d'Este

Pick up time: approximately 9.00am
Option 1: 6 Hour Tour
Option 2: 8 Hour Tour to also include time for lunch and stroll in the town of Tivoli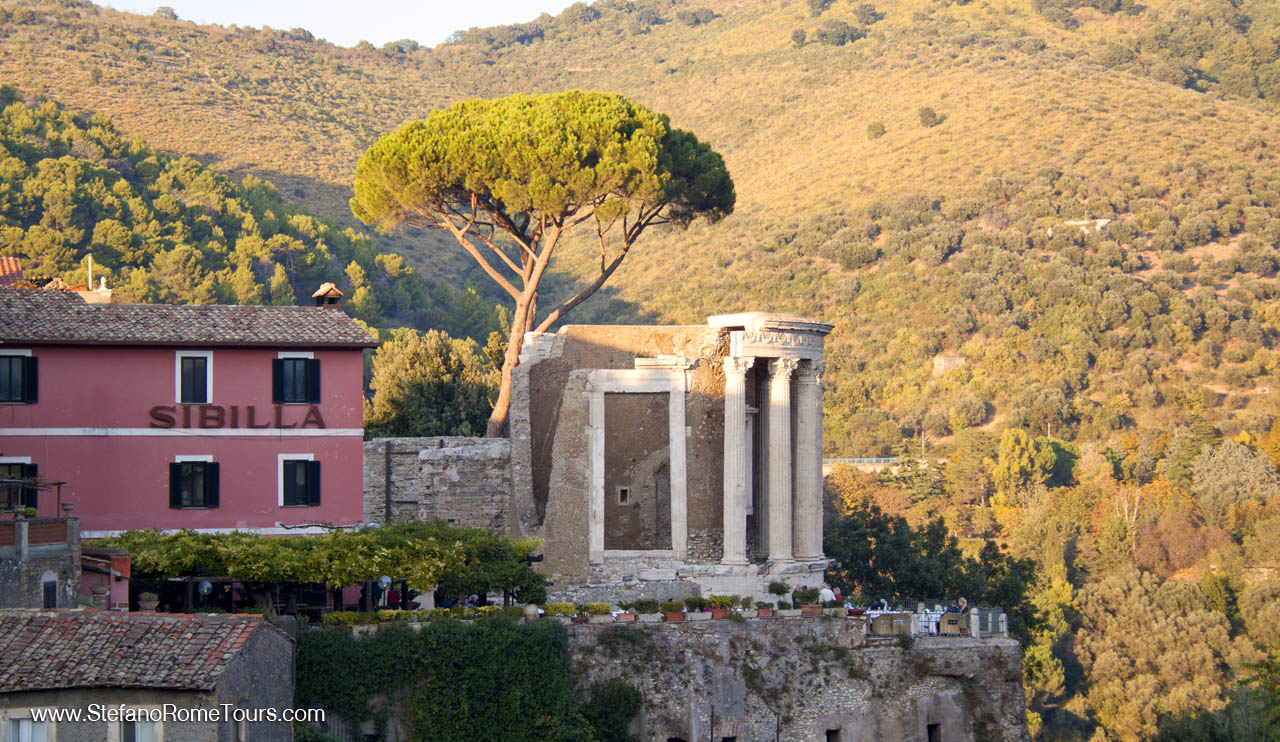 Thank you very much for visiting our blog and for choosing Stefano Rome Tours for your private Day Tours from Rome and Italy Private Excursions. We look forward to showing you Italy!
the Stefano Rome Tours team