Buongiorno and welcome to Stefano Rome Tours, Rome's leading Tour Company for Day Tours from Rome, and Shore Excursions from Civitavecchia, Livorno and Naples'.
This exciting Montepulciano and Pienza Tuscany Tour from Rome blends the celebrated flavors and the breathtaking vistas of Tuscany to create an unforgettable experience in Italy. From exceptional Vino Nobile in Montepulciano and the world-renowned pecorino of Pienza to stunning Valleys of Orcia and Chiana and a splendid Renaissance Utopian City…this exciting enogastronomic tour through Tuscany will delight all your senses!
The tour begins with a relaxing and leisurely drive into scenic Southern Tuscany, and through this magical region of Italy as we make our way to Montepulciano.
MONTEPULCIANO – The King of All Wines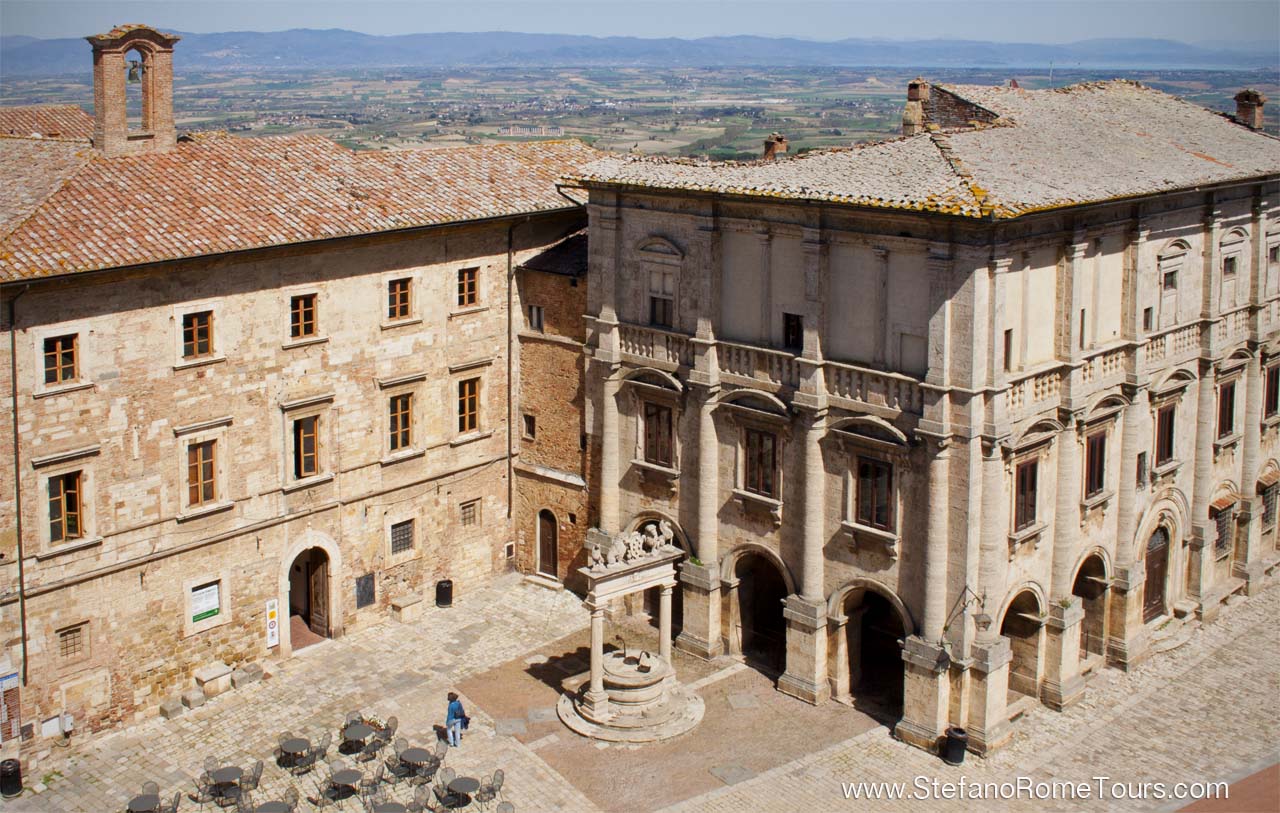 Perfectly located between the stunning Val di Chiana (Valley of Chiana) and Val d'Orcia (Valley of Orcia), Montepulciano is Tuscany at its best.
Pedestrian-friendly medieval lanes will lead you to many of Montepulciano's treasures: imposing architecture, famous piazzas, local artisan shops, gastronomic boutiques, enoteche, and wine cellars with ample opportunities for wine tastings. A stroll to the edge of the town's outer walls will reward you with a most spectacular panorama of the exceptional beauty of the Tuscan countryside.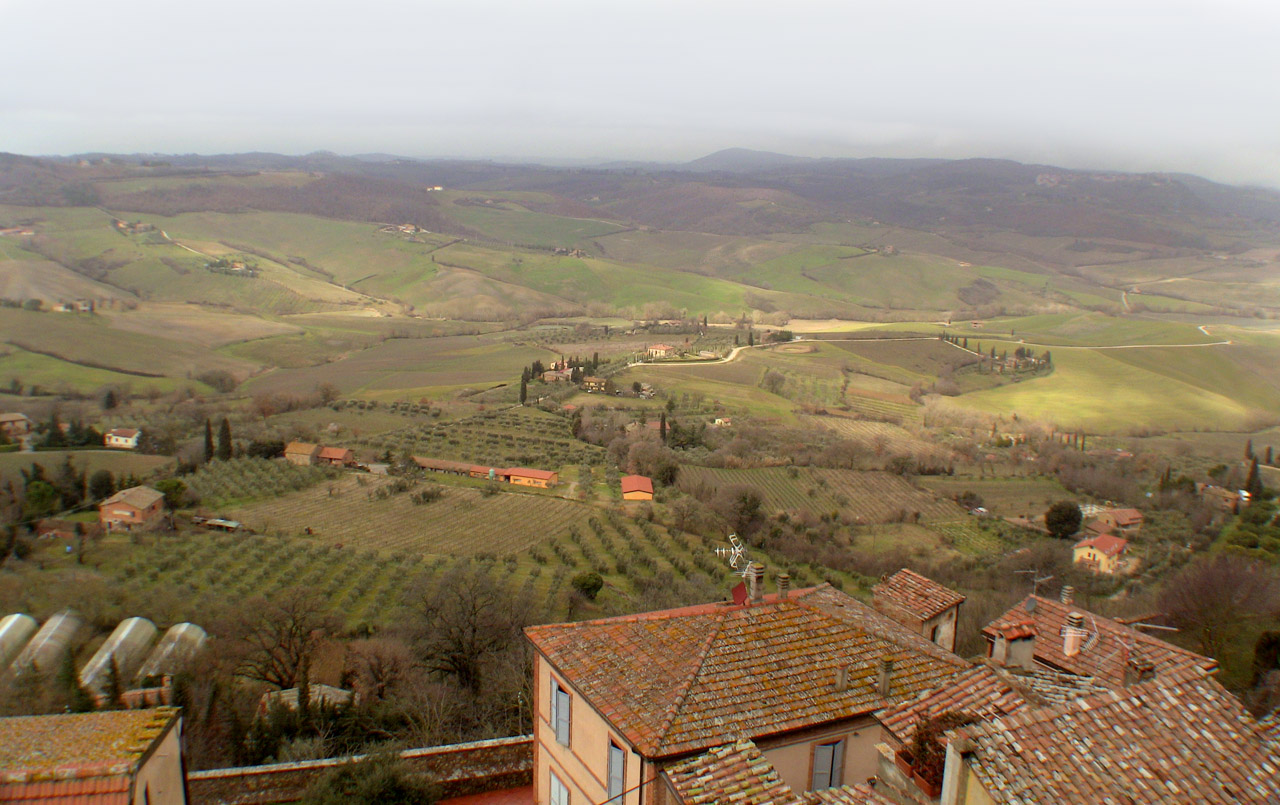 Italians' passion for food and wine is particularly strong in Tuscan kitchens and wineries. Wine shops throughout the town of Montepulciano will offer opportunities to taste various local wines and also the different products.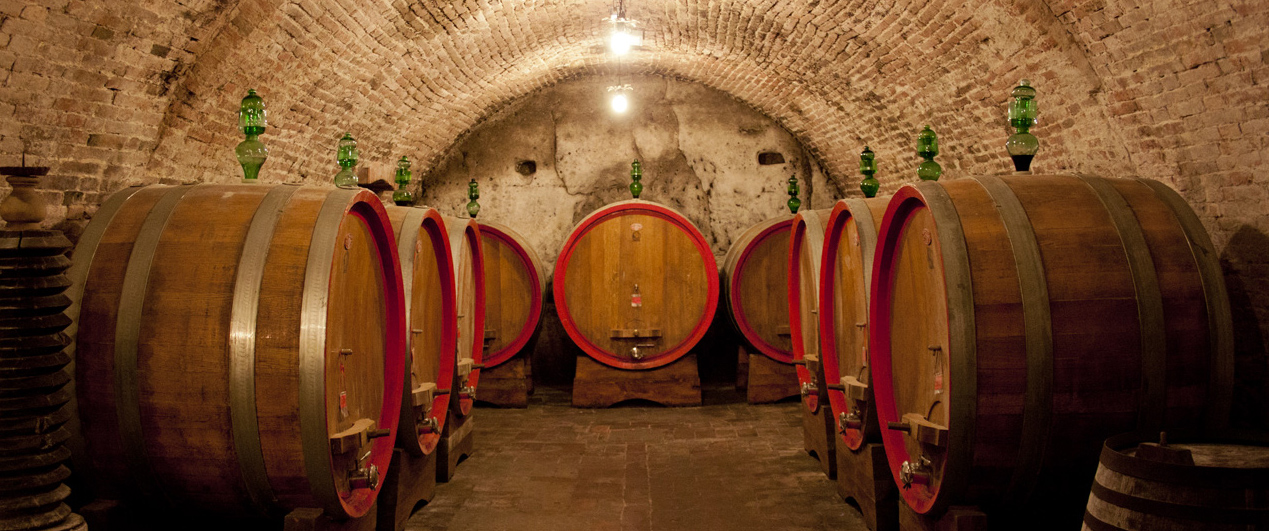 Tuscany is world renown for its exceptional wines, but "Montepulciano is King of all wines" . The noble wine of Montepulciano, Vino Nobile di Montepulciano, is one of Tuscany's classic red that has been a favorite among the aristocracy and royalty ever since Lorenzo de Medici in the 15th century.
PIENZA – The ideal Renaissance Utopian City


From here we continue our enogastronomic tour with a drive through rural Tuscany to our next destination, Pienza, a remarkable Renaissance utopia that revolutionized city planning and earned the prestigious honor of being a UNESCO World Heritage site, The breathtaking Valley of Orcia is worthy of its own place on the list of UNESCO's World Cultural Landscapes.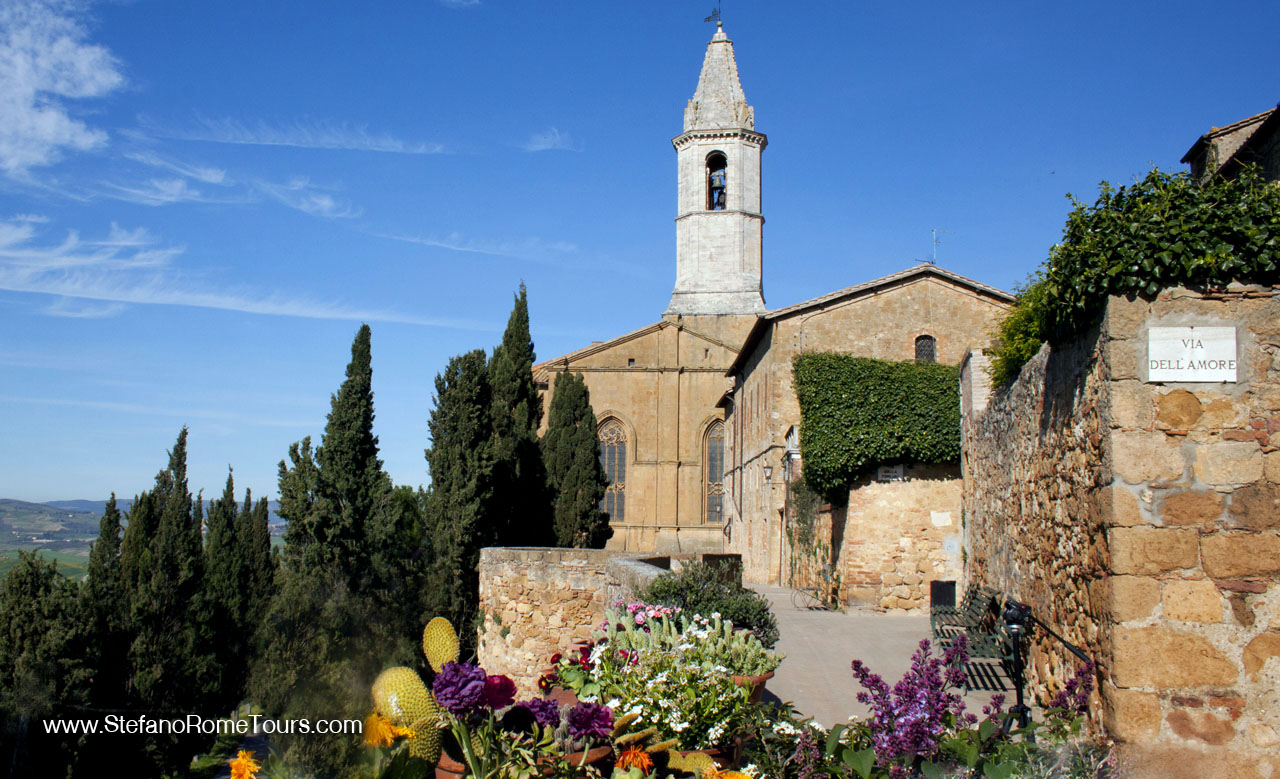 Pienza got its name from Pope Pius II, the homegrown pope who transformed the existing village of Corsignano into his vision of the ultimate 15th-century Renaissance "utopian city" where humanistic concepts were applied for the first time to create a model of ideal urban living, a plan that inspired its implementation to other Italian as well as European cities.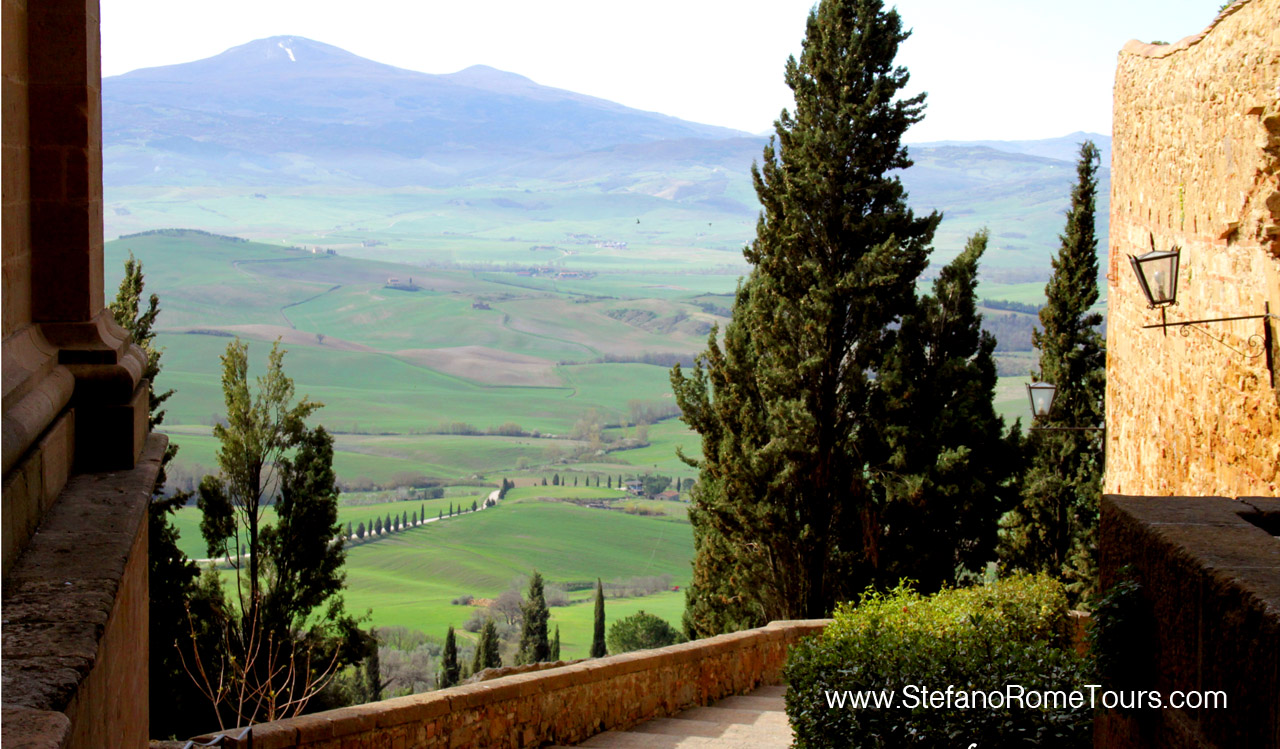 Enchanting views of Val d'Orcia beyond the stone city walls, narrow romantic streets with names like Via dell'Amore (Street of Love) and Via dell Baccio (Street of the Kiss), and medieval nooks and crannies that reveal local treasures within its shops and boutiques, makes this tiny hilltop town an idyllic setting for a stroll.
Foodies will be delighted by Pienza's other claim to fame is their production of the finest pecorino cheese in Italy.
From soft and buttery fresh pecorino (pecorino fresco), to pecorino aged in various coatings and mixed with different subtle flavors (pecorino stagionato), your taste buds will enjoy sampling various kinds of cheese that you can purchase and enjoy at home.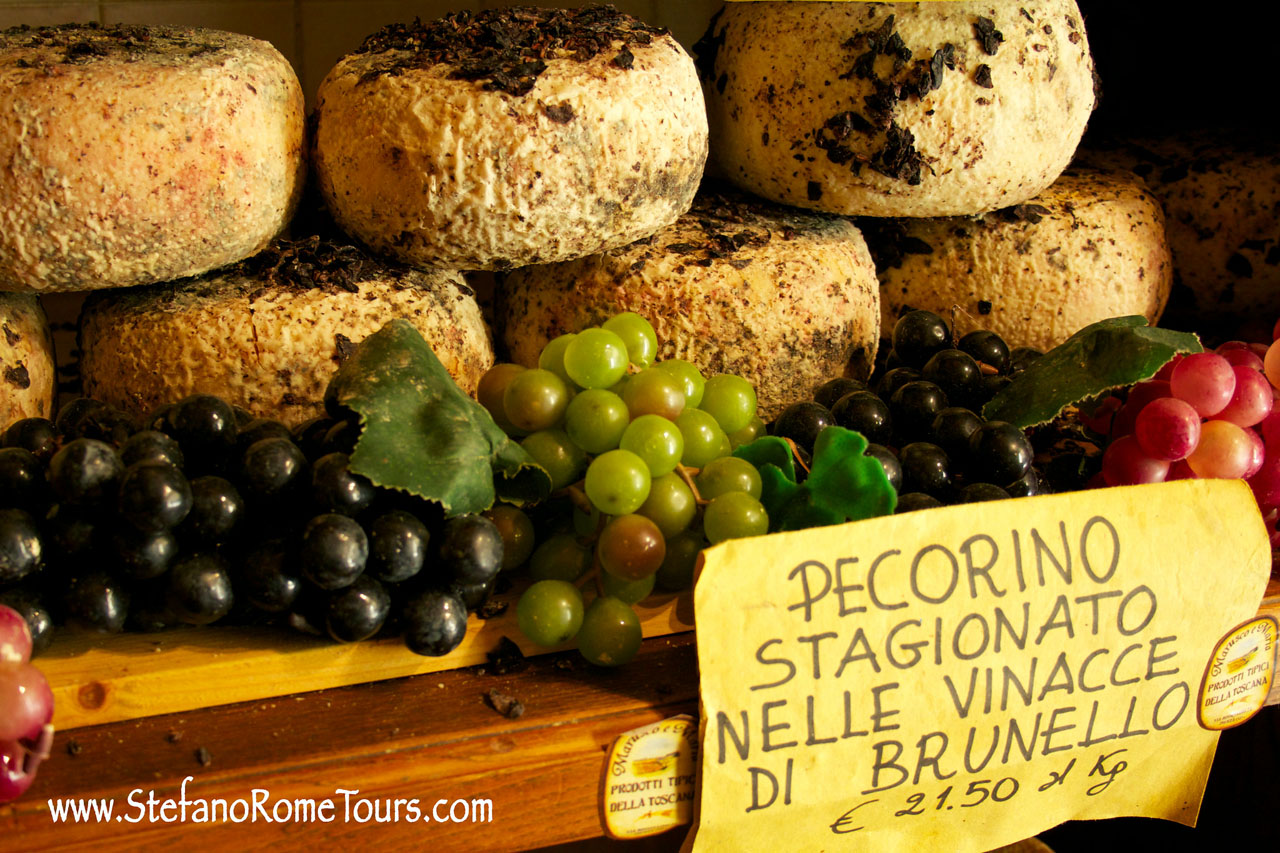 From here we will make our way through the Tuscan countryside again as you sit back, relax, and enjoy the comfortable ride back to the Eternal City of Rome where your professional driver will drop you off at the hotel.
For more information about our Montepulciano and Pienza Tuscany Tour from Rome, or any other Day tours from Rome to Tuscany, Umbria, and the Amalfi Coast region, please visit our website.
We thank you for choosing Stefano Rome Tours for your Rome Tours and Italy Shore Excursions. We look forward to seeing you in Italy!