Buon giorno and welcome to Stefano Rome Tours, Rome's leading Tour Company for Day Tours from Rome to Tuscany, and Italy Private Excursions from Civitavecchia, Livorno and Naples Ports.
We at Stefano Rome Tours are glad to introduce you to one of our other tours outside Rome: our popular Florence Day Tour, offering you a day to explore marvelous city which was once home to the Renaissance and is today one of Italy's most precious tourist destinations.
If you are on a cruise docking in Livorno Cruise Port, Florence is the top shore excursion destination in Tuscany.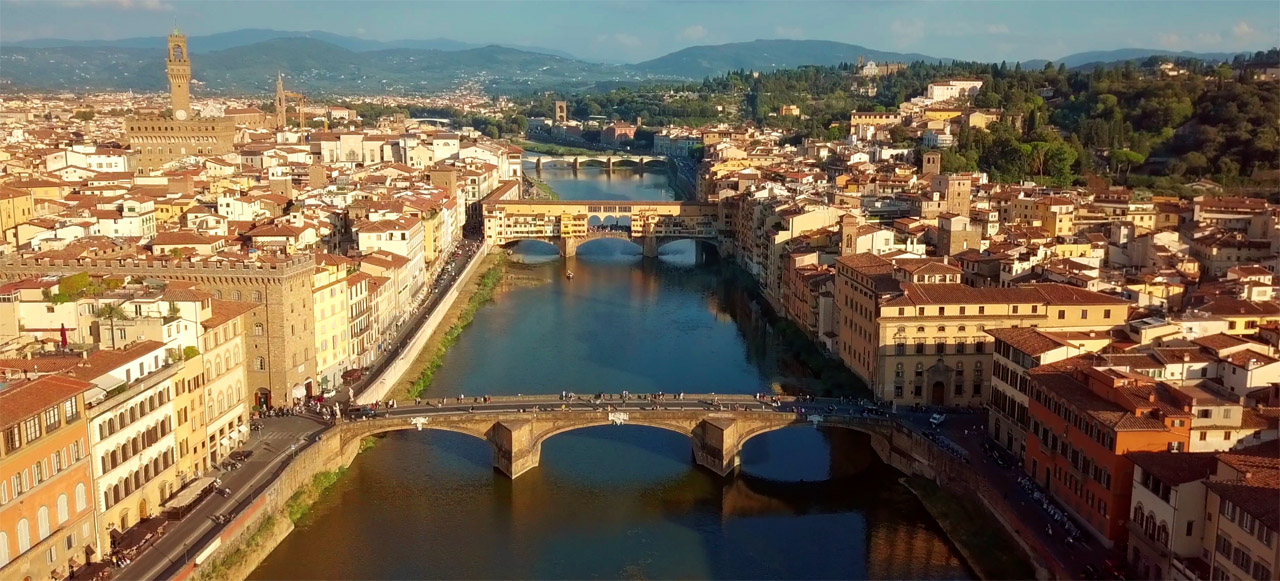 If you are visiting Rome for a few days, then why not get that little extra out of your holiday and come with us to see the beautiful city of Florence?
After you are picked up from your accommodation in Rome or Livorno Cruise Port, we will make our way to the Tuscan capital via the picturesque countryside.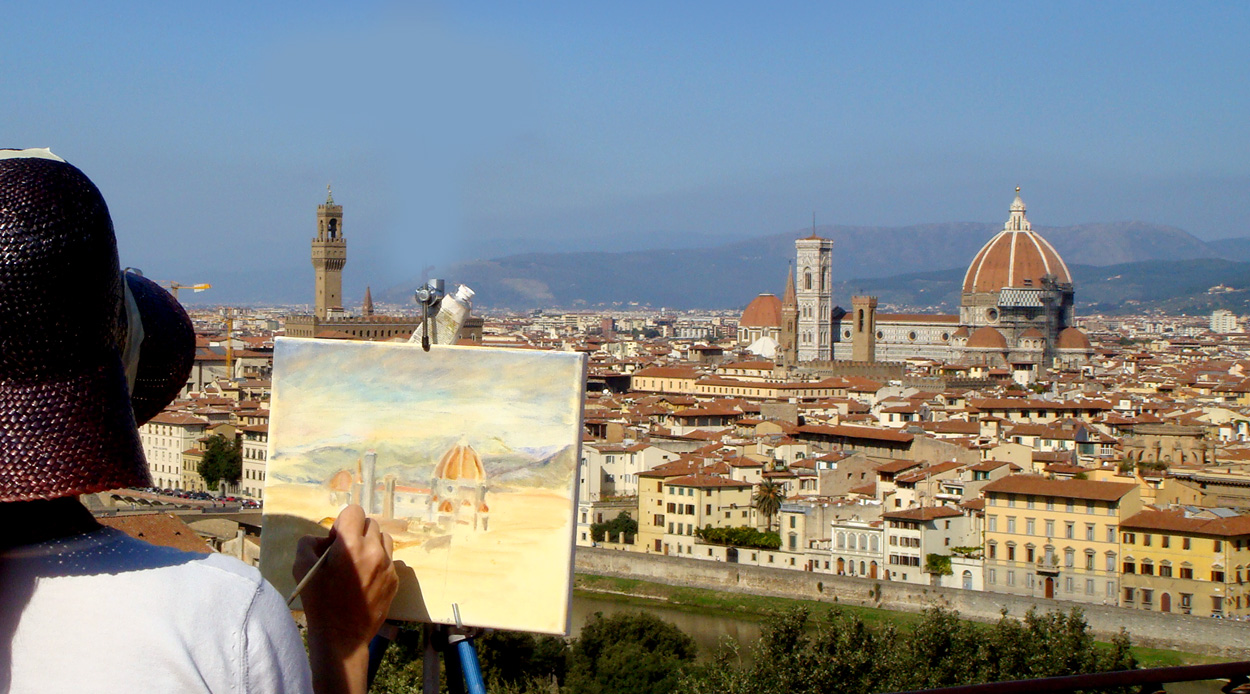 On reaching Florence, or Firenze as it is called in Italian, we will initially stop off at Michelangelo Square (Piazzale Michelangelo), which offers probably the best view of the city and the surrounding Tuscan hills.
This enticing panorama will give you a sweet taster of the good things to come on the tour.
Now from here, we will continue to the old part of the city, which is mainly pedestrianised and where most of the well-known sights are located.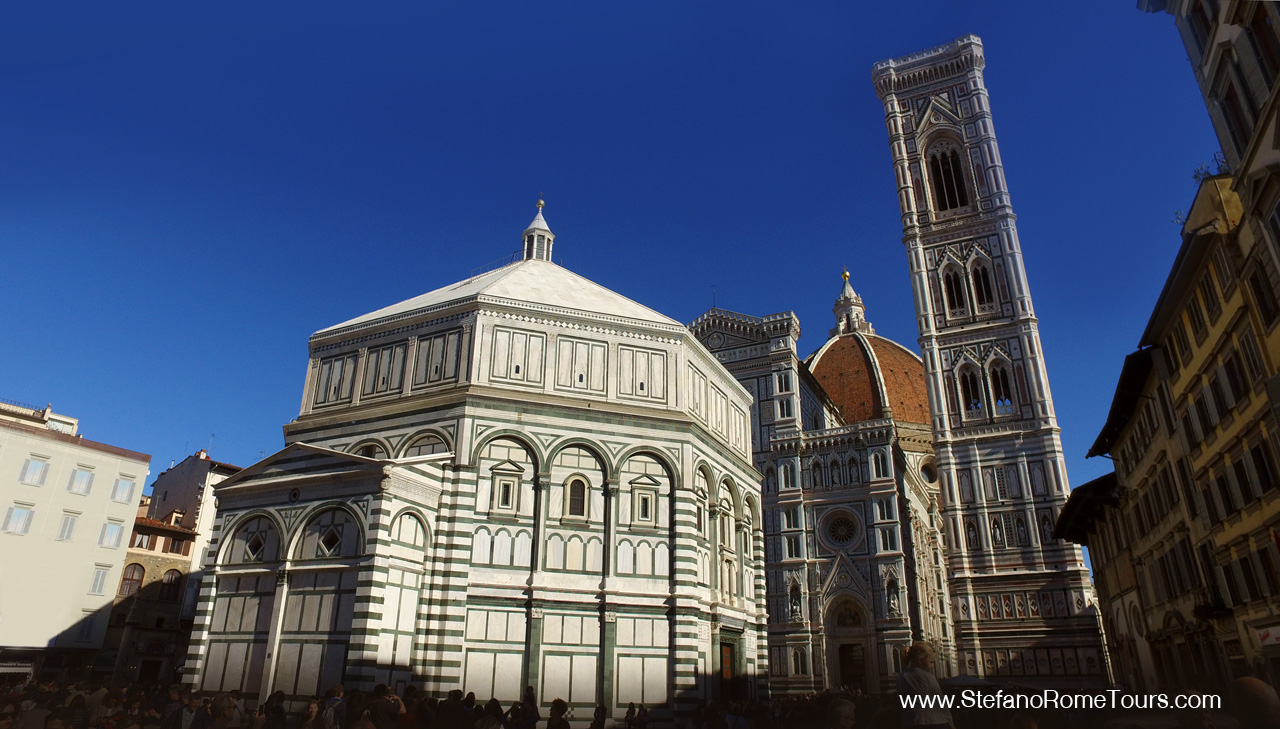 As noted below in the 'Tour Highlights', we will be visiting all the major attractions that make Florence such a mecca for discerning tourists, such as the Duomo, the Accademia Gallery and Ponte Vecchio.
Furthermore, we will see works from some of Italy's finest artists and architects, including Brunelleschi, Caravaggio, Da Vinci, Giotto, Michelangelo, Tintoretto and Vasari.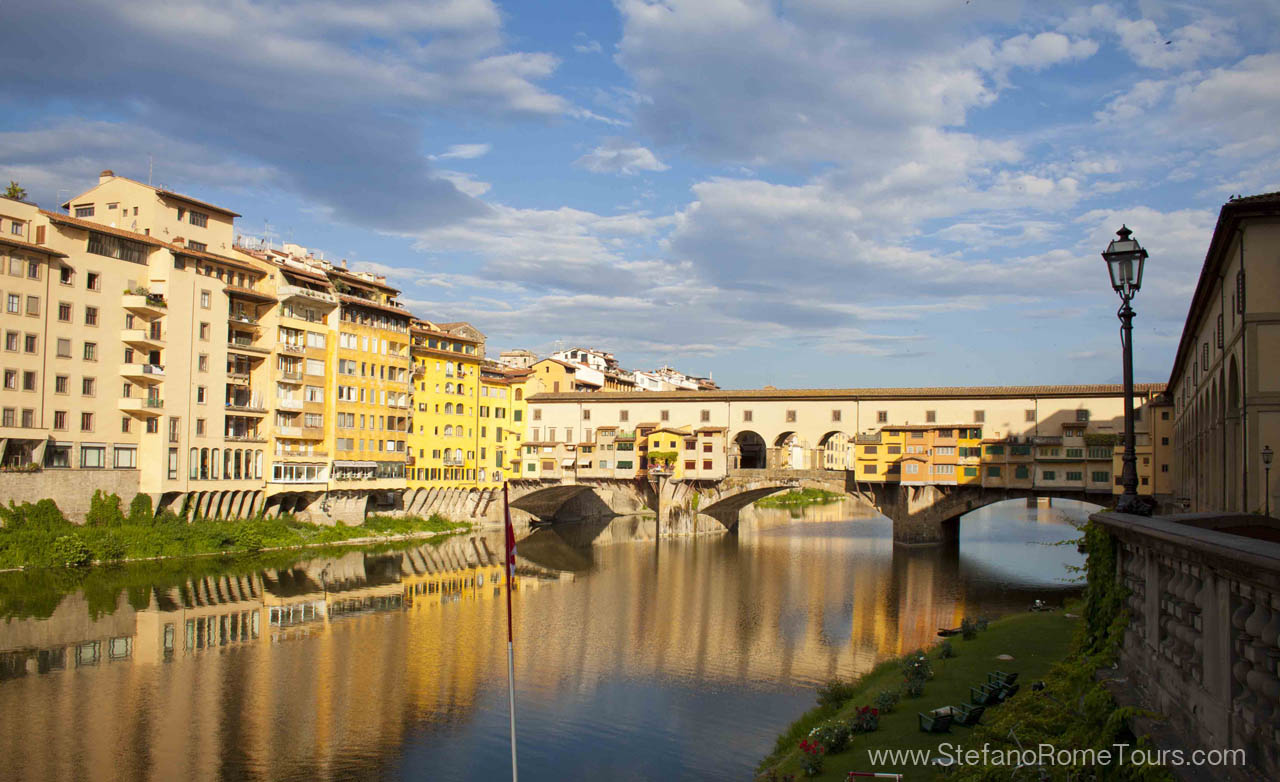 Our Tour of Florence really is an excursion not to be missed, and we always recommend that you book in advance to ensure you have a reserved place.
Please remember there is a dress code on entering churches in Italy, so please make sure that your shoulders and knees are all covered.
Florence Tour Highlights

Michelangelo Square :: Church of Santa Croce :: Academia Gallery / Michelangelo 'David ':: Piazza della Signoria :: Duomo :: Ponte Vecchio

Pick up time: approximately 8.00am
Return time: approximately 5.00pm
For more information and to book our Florence Tour from Rome and Shore Excursion from Livorno, please visit our website.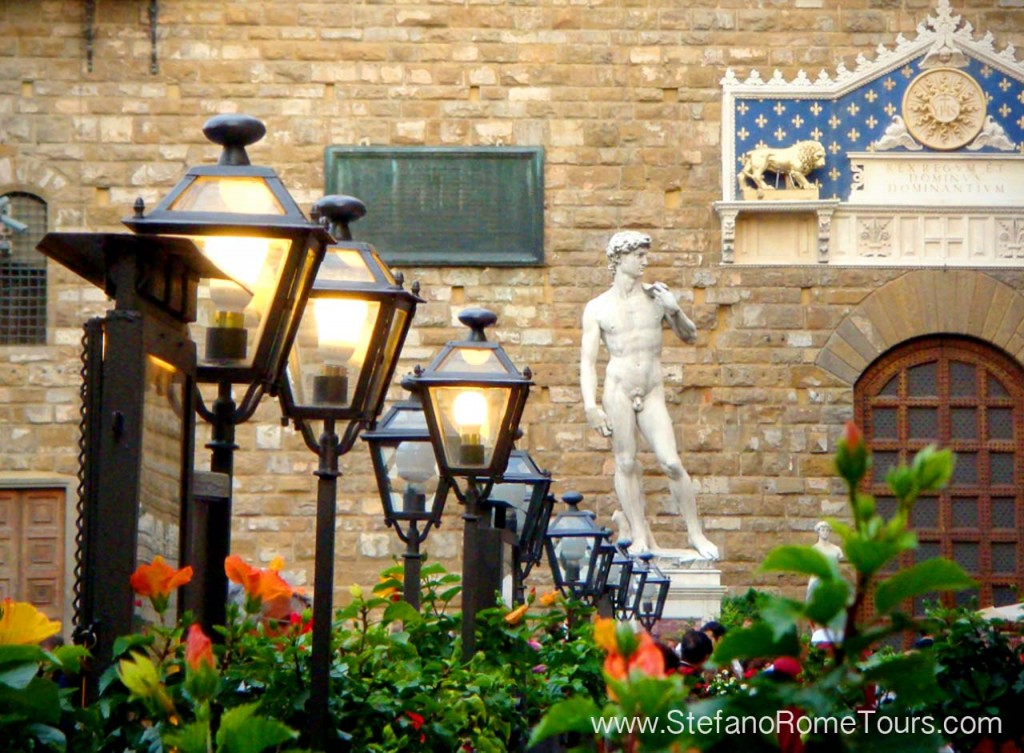 Thank you very much for choosing Stefano Rome Tours as your private Italy tour provider. We look forward to showing you Italy!
~The Stefano Rome Tours Team