Buon giorno and welcome to Stefano Rome Tours, Rome's leading Tour Company for Day Tours from Rome and Shore Excursions from Civitavecchia.
Rome has numerous monuments and attractions to visit, but why not get away from the hustle and bustle of the city for a day and explore the Lazio countryside?
Whether a day tour from Rome or a shore excursion from Civitavecchia, this unique Castles and Lake Tour is the perfect way to explore the beautiful and mainly unspoiled region of Lazio.
On this tour, you will visit the formidable Renaissance Bracciano Castle (Castello Orsini Odesalchi), have an authentic Italian lunch at a restaurant in the charming medieval clifftop hamlet of Ceri, and explore ancient tombs that belong to this ancient mysterious civilization inside the ancient Banditaccia Etruscan Necropolis in Cerveteri.
BRACCIANO CASTLE / CASTELLO ORSINI – ODESCALCHI
The tour's first stop is the small town of Bracciano, which is reached via the Roman Via Aurelia road that dates way back to 241 BC.
This quiet town is home to Odescalchi Castle, a well-kept castle that was made famous when Tom Cruise decided to marry his bride (Katie Holmes ) there in 2006.
You have the opportunity to self tour the Castle grounds which includes 2 levels of opulent private apartments with their original Renaissance era furniture, paintings, frescoes, and ornate ceilings.
Climbing up for a walk along the ramparts on tope of the walls will reward you with a stunning view of Lake Bracciano and the splendid countryside.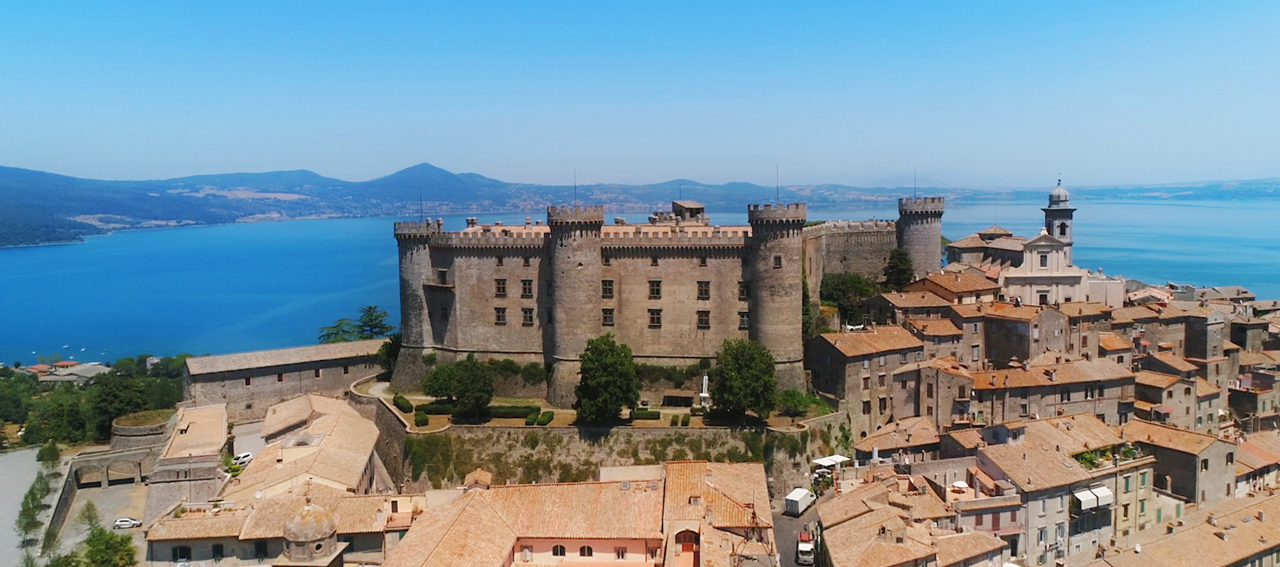 THE MEDIEVAL BORGO OF CERI
After your visit to Bracciano Castle, you will continue to the small village of Ceri, just outside the town of Cerveteri.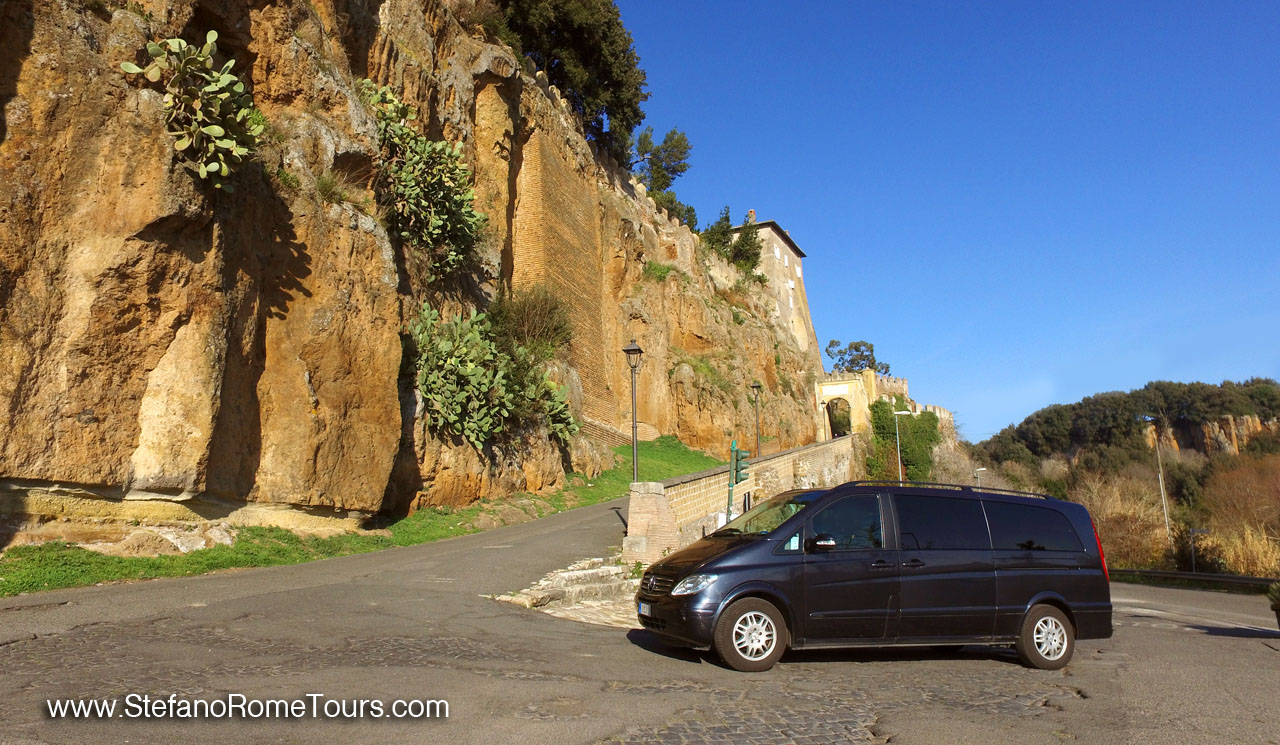 This picturesque village occupies a fortified plateau of tuff and was inhabited by the ancient Etruscans, as well as the Romans. Here you will have the opportunity to visit the Romanesque Church of the Madonna di Ceri with its Giotto-inspired frescoes and 'cosmati' floors.
CERVETERI BANDITACCIA ETRUSCAN NECROPOLIS

After lunch at one of the excellent value-for-money restaurants, we will head to our final stop, Cerveteri.
This home to the ancient Etruscan tombs, built by a civilization that we know very little about and who occupied parts of Italy even before the Romans.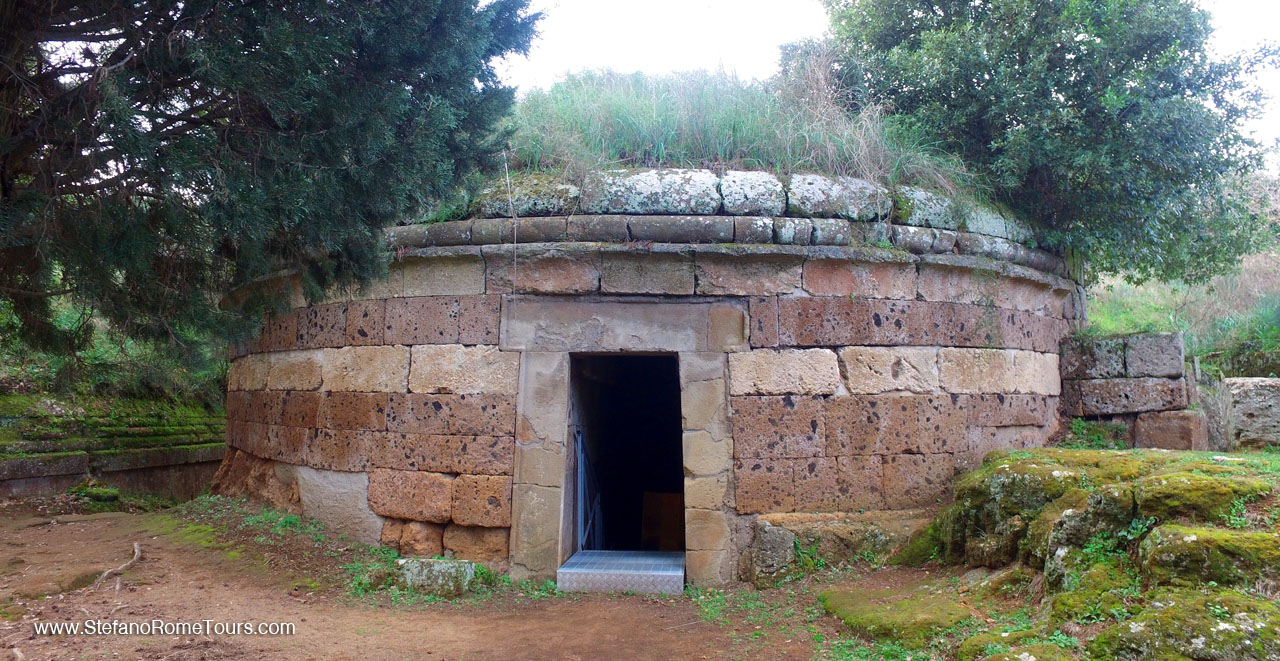 Castle and LakesTour Highlights:
Orsini – Odescalchi Castle in Bracciano :: Ceri :: Banditaccia Etruscan Necropolis in Cerveteri
For more information about this tour and other exciting Day Tours from Rome and Shore Excursions from Civitavecchia, please visit our website.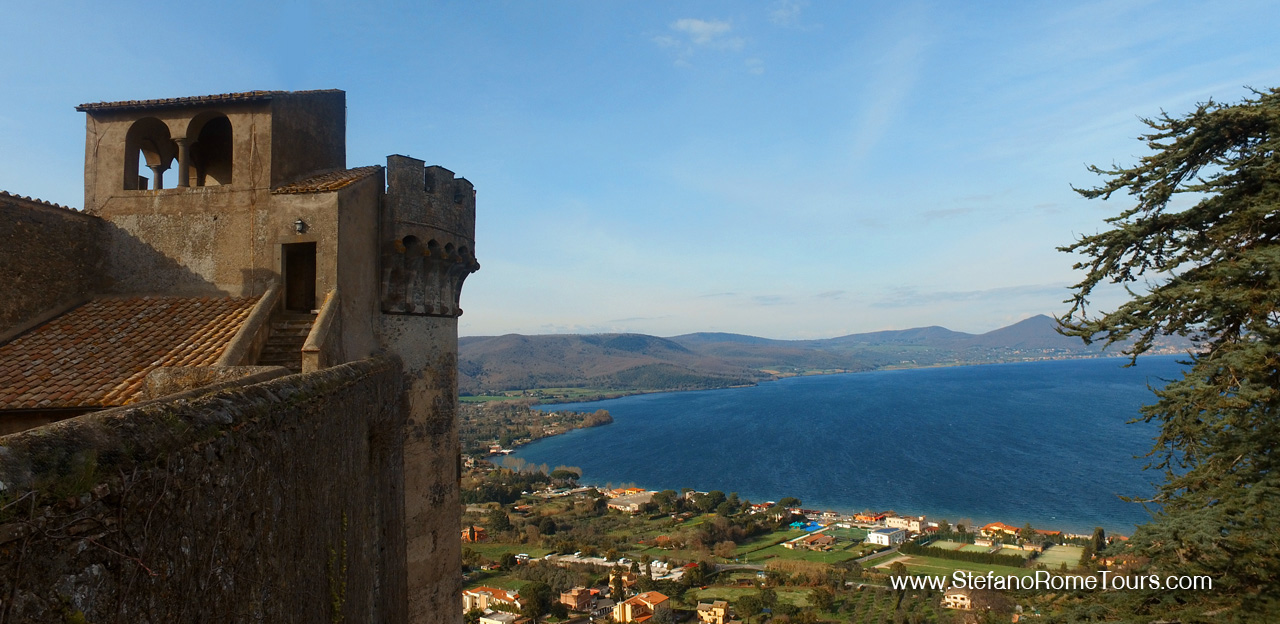 Thank you for reading our blog and for choosing Stefano Rome Tours for your Rome Tours and Italy Private Excursions. We look forward to showing you Italy!
the Stefano Rome Tours team