description
POMPEII, SORRENTO, AMALFI COAST TOUR PRICE LIST
TOUR FROM ROME HOTEL
For up to 4 Persons from Rome Hotel: 750 EUROS
For up to 6 Persons from Rome Hotel: 800 EUROS
For up to 8 Persons from Rome Hotel: 850 EUROS
SHORE EXCURSION FROM NAPLES PORT
For up to 4 Persons from Naples Port: 650 EUROS
For up to 6 Persons from Naples Port: 700 EUROS
For up to 8 Persons from Naples Port: 750 EUROS
* If your ship docks in SALERNO PORT: due to greater distance and drive time, all shore excursions that start/end in Salerno are 100 EUROS EXTRA.
* DATES on the Booking Form Calendar that are NOT Selectable, are NOT AVAILABLE.
Shore Excursion from Naples Cruise Port: Pick up time at 7:30 AM, return to your ship at approximately 5:00 PM.
Day Tour from Rome: this tour is an extended 10 hour tour to enjoy the highlights of the remarkable locations in this tour. Pick you up at your hotel in Rome at 8:00 AM, and arrive back at your hotel at approximately 6 PM.


Enjoy a visual journey to POMPEII, SORRENTO and POSTIANO (AMALFI COAST) on our Tour Video:

Spend a wonderful day in Pompeii, Sorrento and Amalfi Coast either as a Shore Excursion from Naples Port or an extended day trip from Rome.
On this Stefano Rome Tours exciting day trip and shore excursion, you will enjoy a visit to the breathtaking seaside region of Campania and visit the ancient Roman city of Pompeii, savor the authentic flavors of Sorrento, and experience the beauty of the seaside town of Positano on the scenic Amalfi Coast in the comfort of your own private deluxe vehicle driven by your personal English speaking driver who will help make your visit to Campania an unforgettable experience you will treasure for life.


POMPEII - Explore the ruins of this impressive Ancient City


One of the most visited places in Italy is the archaeological site of Pompeii, the prosperous ancient Roman town that froze in time buried in volcanic mud when Mount Vesuvius erupted in 79 AD.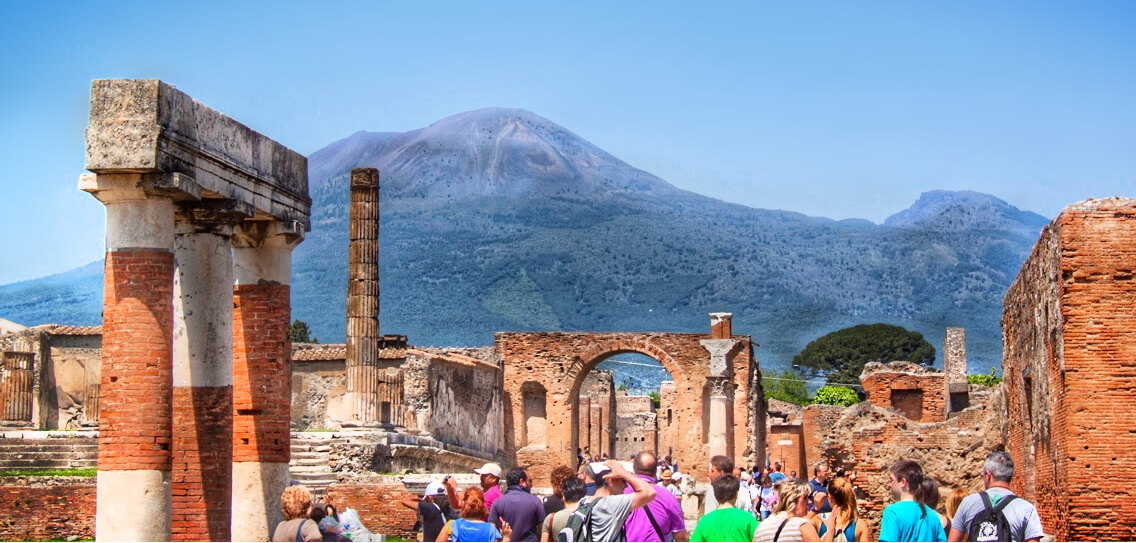 You will have the unique opportunity to walk in the footsteps of the ancient locals who once lived and thrived in this once great commercial city.
You can imagine life in this once vibrant ancient Roman city as you meander along distressed cobblestone streets through incredibly well preserved ruins of villas with vivid frescoes that belonged to the affluent citizens, apartment buildings, eateries, workshops, markets and more.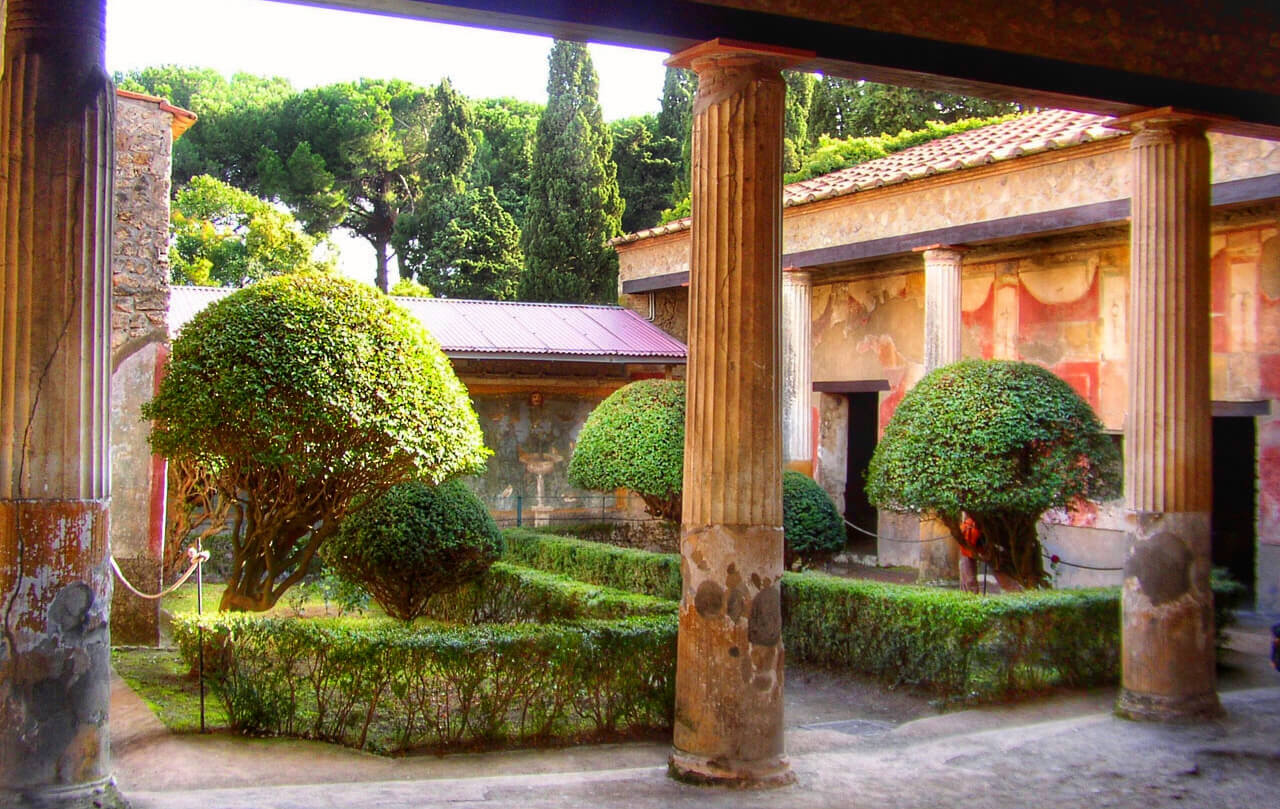 To fully benefit from your visit to Pompeii we recommend a private guided walking tour with a local licensed guide whose expert knowledge and commentary will enhance your experience and understanding of this captivating ancient city.
Touring Pompeii with a professional Tour Guide helps bring these amazing ruins to life and better understand the life that existed here almost 2,000 years ago. Please let us know when you book this tour if you wish to also reserve a licensed tour guide.

SORRENTO - the beguiling coastal town

A stop at the enchanting coast town of Sorrento for lunch at a local restaurant and free time to stroll along the town's charming streets is always a treat.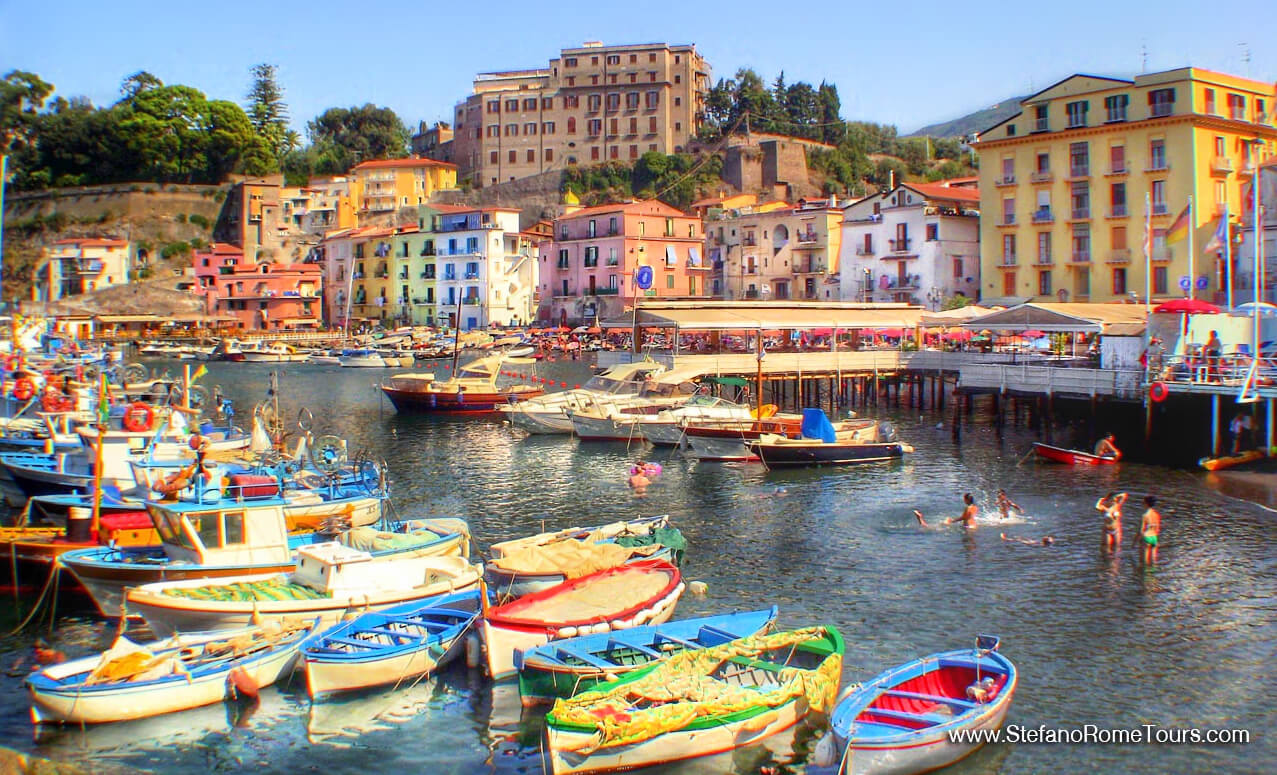 Sorrento is famous for its seaside charm, brightly colored buildings, wood craftsmanship, and the legendary tasty Limoncello liqueur produced from local Sorrento lemons.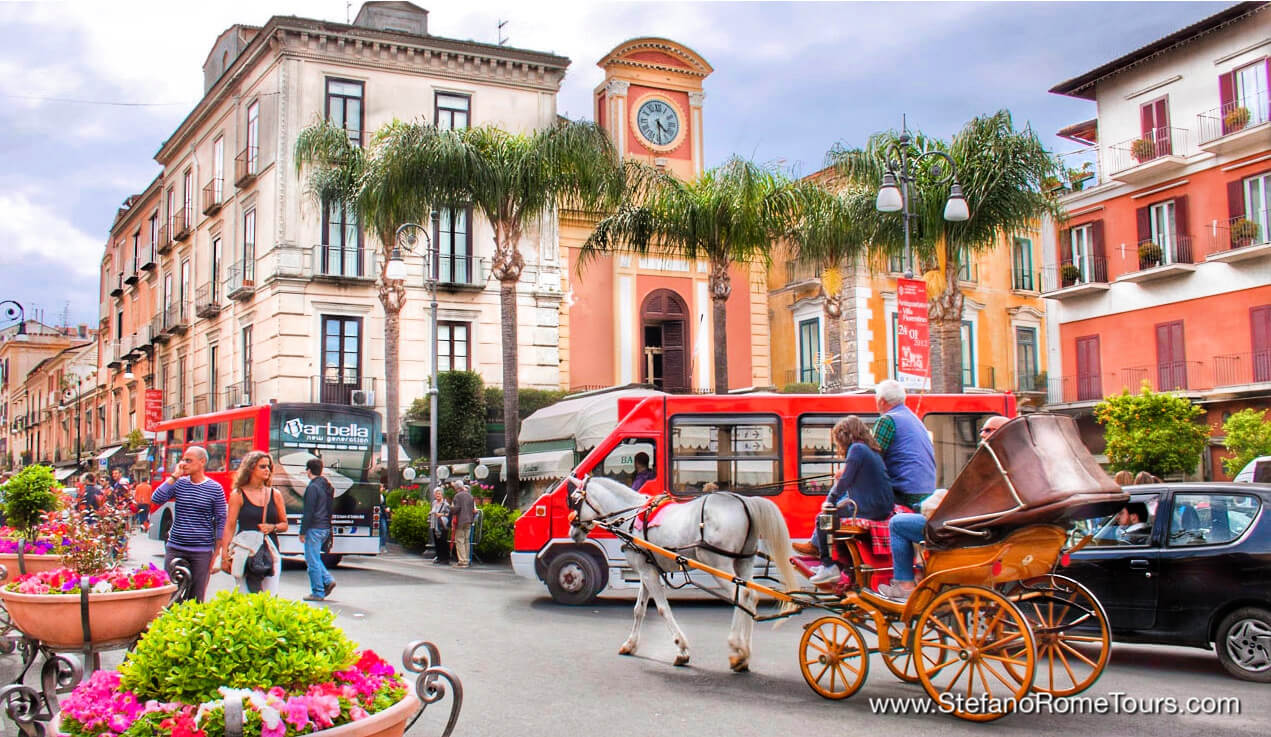 POSITANO - the jewel of the Amalfi Coast


The drive itself along the famous windy road along the steep coast of Amalfi to the stunning beachside town of Positano is something movies are made of.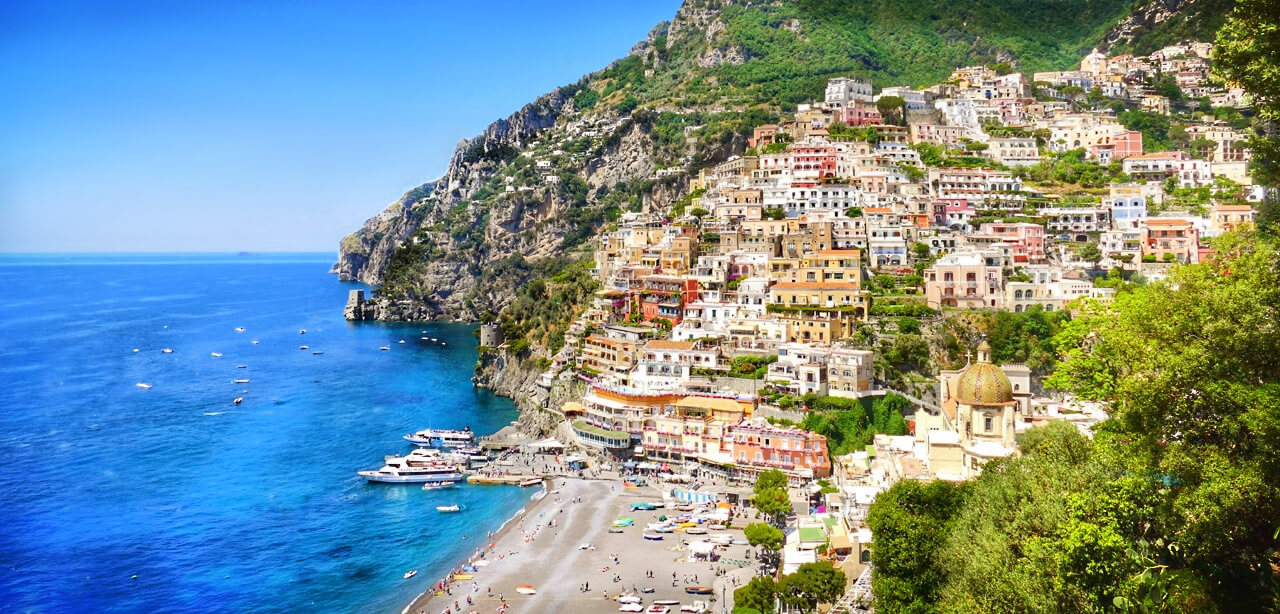 Positano itself delights you with its pastel colored buildings stacked upward the side of the hill offers a splendid walk along the beach, and a stroll through its charming narrow lanes lined with cafes, boutiques, galleries and artisan shops.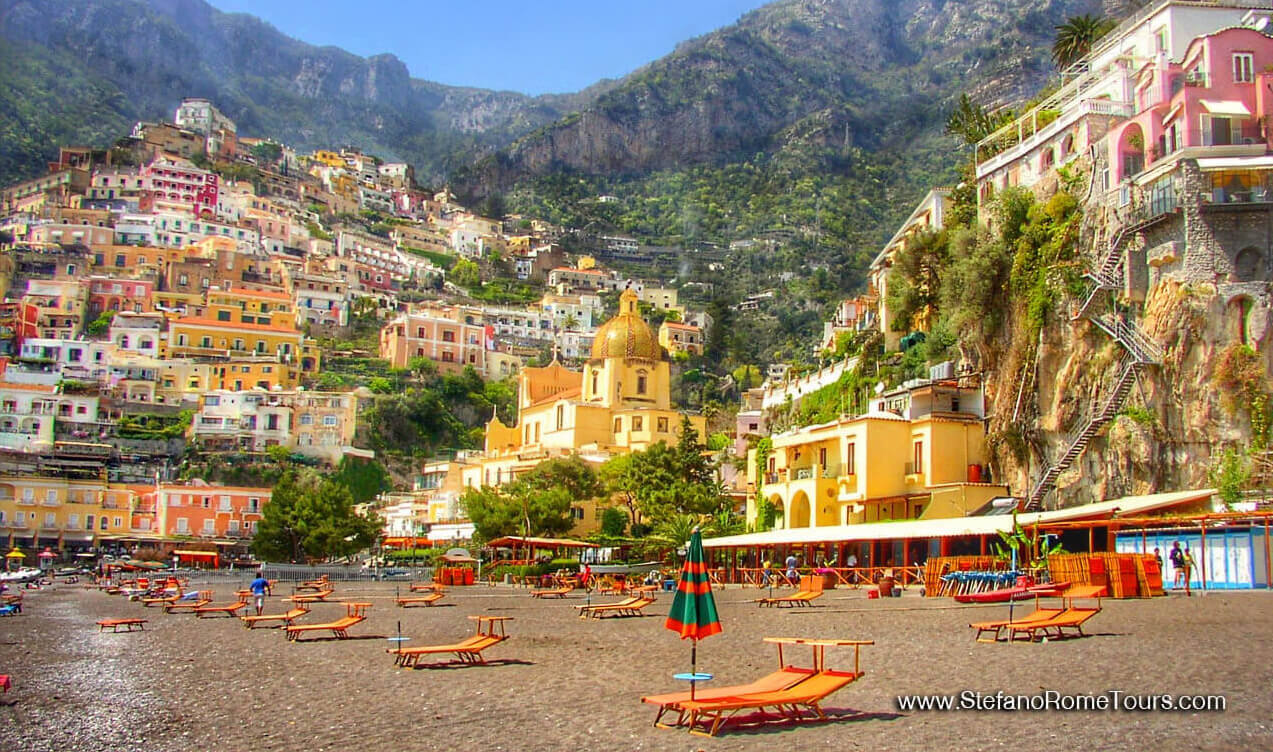 Your Pompeii, Sorrento and Amalfi Coast Tour concludes and you'll enjoy a relaxing drive while your driver will take you back to your hotel in Rome or your cruise ship in Naples.
Thank you for booking our Pompeii, Sorrento, Amalfi Coast Tour, and for choosing Stefano Rome Tours for your Rome Day Tours and Italy Private Excursions. We hope to see you soon in Italy!

Cruising Guests who booked this Pompeii, Sorrento and Amalfi Coast Shore Excursion also enjoyed the following Italy Port Tours:
Important Information

Please READ the important information below as well as Read & Accept our TERMS OF SERVICE and Privacy Policy prior to placing your reservation request(s).


PAYMENT OPTIONS for Pompeii, Sorrento, Amalfi Coast Tour:
PREPAYMENT: You may choose to Prepay via Paypal or Credit Card by selecting one of these payment options when you Confirm your tour reservation online. If you do not wish to prepay, just select "Cash to Driver" as the alternate option.
PAY ON DAY OF TOUR: Payment can be made in Euros or Credit Card to your driver on the Date of the Tour.
CANCELLATION POLICY:
We kindly ask that cancellations be made at least 7 days in advance so we can rebook your service and your reserved driver does not lose work for that day. We thank you for your cooperation and consideration.
** PREPAID SERVICES can only be Refunded the Net Rate we receive from your prepayment. Net Rate is the actual service price minus the fees retained by PayPal/Credit Card that are not reimbursed to us in case of refunds. We can only refund the portion we receive from the PayPal/CC company.


EMAIL INQUIRIES / BOOKING REQUESTS
Please allow up to 24 hours for email correspondences in response to email inquiries and tour reservation requests.
We reply to ALL emails and booking requests we receive. If you don't receive correspondence from us within 24-48 hours please CHECK YOUR SPAM FOLDER, or send us an email from a different E-mail account.
POMPEII TICKETS
Pompeii Tickets are currently approximately 18-19 Euros per person to be purchased on-site upon arrival
** Ticket prices are subject to change without notice after you book the tour and ticket prices are never guaranteed.
PRIVATE GUIDED TOUR OF POMPEII:
If you wish to reserve a private licensed tour guide for a 2 HOUR guided tour of Pompeii, please let us know and we will be happy to provide a Price Quote for a private Pompeii Guided Tour with a professionally licensed tour guide for an informative experience.
YOUR STEFANO ROME TOURS DRIVER
This tour provides an English-speaking Driver who is NOT a Licensed Tour Guide.
* Italy has strict laws and regulations aimed to protect official licensed guides that makes it unlawful for Drivers to act as tour guides or accompany guests to sightsee on foot away from the vehicle. In order for us to comply with Italy's laws, Drivers are required to remain with the vehicle while guests sightsee on their own away from the vehicle.
* On this Pompeii, Sorrento, Amalfi Coast Tour by car you will SELF TOUR (unaccompanied by your driver) when away from the vehicle.
* You will be dropped off as close to the sites as possible in accordance with municipality and traffic laws.
MEETING POINTS TO MEET YOUR DRIVER


For Pompeii, Sorrento, Amalfi Coast Tour from Rome hotel / accommodation
From your Rome hotel, your driver will meet you inside the lobby of your hotel or area permitted by your hotel.
For Apartments or B&B's without a lobby, your driver will meet you outside the main entrance of your Address.
* If your hotel or accommodation is located on a street or in an area that is restricted to vehicle traffic, your driver will park as close as lawfully possible, and meet you on foot at your Address to accompany you to your parked vehicle. Door to Door service may not be possible on streets or areas restricted to vehicle traffic or stops.

For Shore Excursions from Naples Port:
The port of Naples requires ship passengers to make their way to the taxi area which is the designated area vehicles are permitted to park and for drivers to wait for their clients. Your driver will be standing next to his or her vehicle, holding a sign with the NAME in the reservation.
POMPEII, SORRENTO, AMALFO COAST TOUR SHARING from NAPLES PORT
You can save a lot on this Pompeii, Sorrento, Amalfi Coast Shore Excursion from Naples Port by sharing your tour with up to 8 other cruisers per minivan! It's very easy: just place an ad on the Cruise Critic roll call and invite others to join you. Share the fun and the expense. LEARN MORE ABOUT TOUR SHARING