description
Have you ever dreamed of a glorious day spent admiring the majestic vista of the Tuscany countryside from a medieval hilltop town, relaxing to a sumptuous traditional Italian lunch at a quaint trattoria, and then indulging all your senses at a spa resort?
All this and more is possible on a visit to Tuscany's ancient town of Chiusi followed by the nearby Chianciano Terme, considered among the top health resorts in Europe.
CHIUSI AND CHIANCIANO TERME TOUR PRICE LIST

TUSCANY TOUR FROM ROME HOTEL
For up to 2 Persons from Rome Hotel: 500 EUROS
For up to 4 Persons from Rome Hotel: 550 EUROS
For up to 6 Persons from Rome Hotel: 600 EUROS
For up to 8 Persons from Rome Hotel: 650 EUROS


* DATES on the Booking Form Calendar that are NOT Selectable, are NOT AVAILABLE.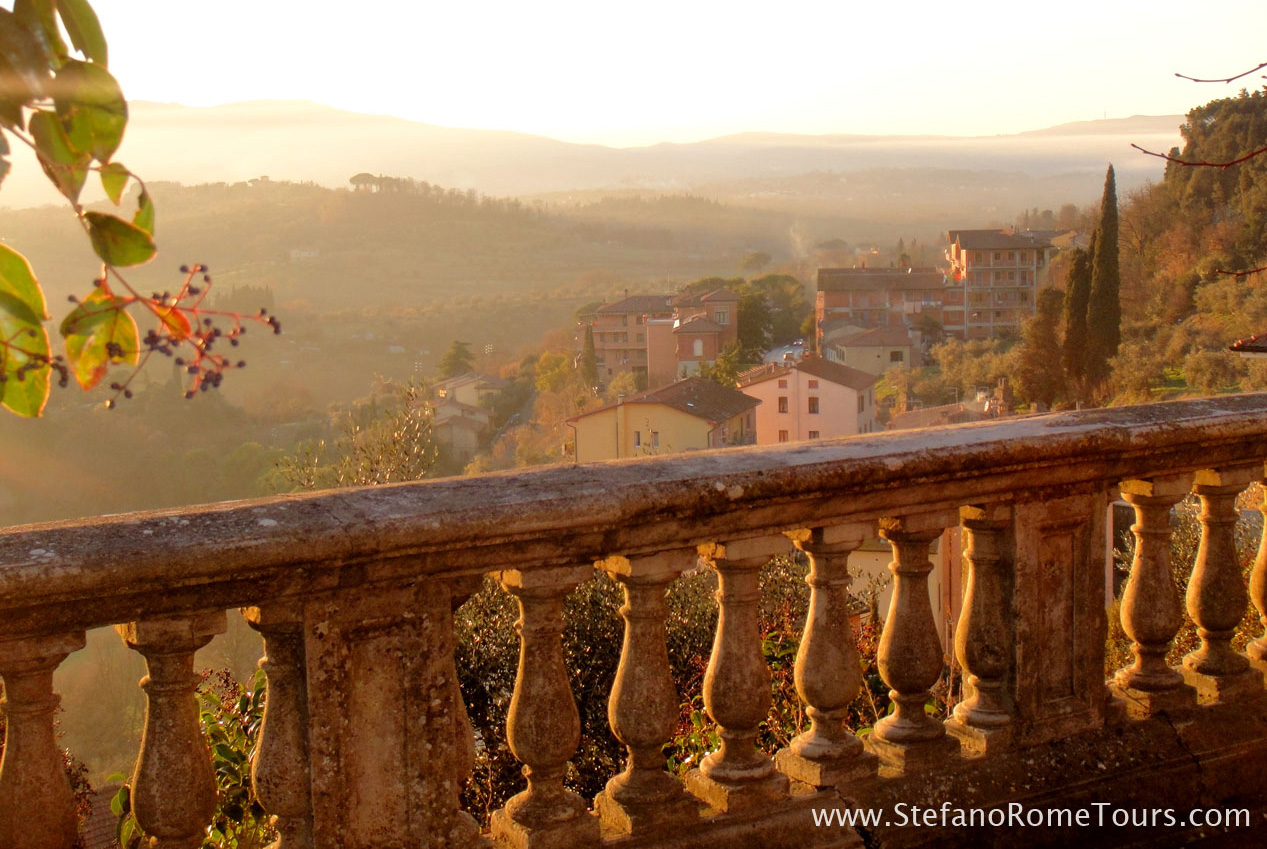 CHIUSI

The tour begins with a relaxing and comfortable drive out of Rome and into the scenic rural region of Southern Tuscany as we make our way to Chiusi.
We will pass by medieval hilltop villages, farmlands with faded ochre stone villas, vineyards, and pastoral hills crowned with distinctive cypress trees...the perfect Tuscan scenery to capture on your camera, so make sure you have yours handy!
Chiusi ranks among the most ancient Italian towns with roots in antiquity as a very powerful city state of the Etruscan Federation, reaching the height of its greatness in the 7th and 6th centuries BC.
Today, its unwavering splendor lies in serenity of its landscape, the poetic beauty of its terraced countryside of Val di Chiana (Valley of Chiana), and the unassuming lure of its ancient past.
Our stroll through Chiusi will lead us to its main square and the town's 6th century Duomo of San Secondiano, built over an existing basilica and above ancient Etruscan and Roman remains, such as a 1st century BC Roman pool beneath the tower, and a warren of underground Etruscan passages from 6th to 5th centuries BC.
The interior of the duomo is quite unique in its ornamentation. To save money on precious materials, early artists have mastered the techniques of faux art, therefore, the casual eye can easily be fooled when viewing the intricate marble panels and mosaic apse.
The Etruscan Museum of Chiusi merits a visit for its priceless collection of some of the most important Etruscan artifacts in Italy.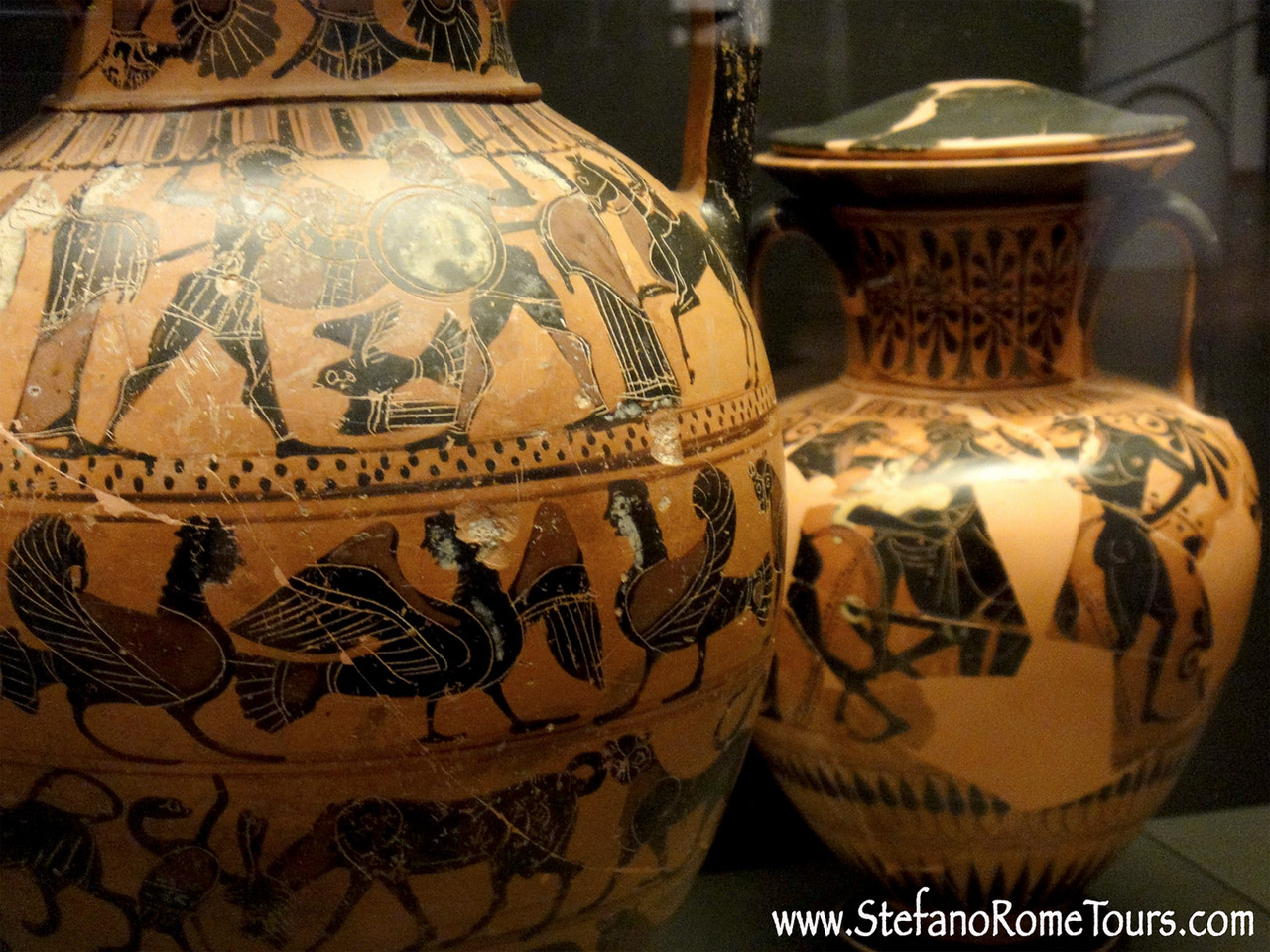 A visit to Chiusi is not complete without a relaxed lunch at a local trattoria for a true Tuscan culinary experience. A light lunch is recommended before going to the thermal spa.
From here we drive to the nearby city of health and wellness, Chianciano Terme.
Known since the ancient times of the Etruscans for the healing properties of its thermal waters, Chianciano Terme now represents a number of excellent spa resorts in line with increasing demands for personal wellness.
TERME SENSORIALI


Terme Sensoriali offers the ultimate in relaxation and well-being. You will spend 3 hours indulging in traditional thermal treatments including baths, mud and mineral water treatments achieved through the principle of the Oriental philosophy of the five elements of the universe: ether, air, fire, water and earth.
Whether you want to relax, energize, purify or re-balance, you will find an itinerary created by expert naturopaths that is most suitable for you.
From here we will make our way through the Tuscan countryside again as you sit back, relax, and enjoy the comfortable ride back to the Eternal City of Rome where your professional driver will drop you off at the hotel.
Thank you for choosing Stefano Rome Tours for your tours and shore excursions in Rome and beyond. We look forward to meeting you in Italy!


** Terme Sensoriali is CLOSED on Thursdays. Advance reservations are required pending availability. Generally, availability is very limited.
Guests who enjoyed this Chiusi and Chianciano Terme Tour also booked the following tours:


Important Information

Please READ the important information below as well as Read & Accept our TERMS OF SERVICE and Privacy Policy prior to placing your reservation request(s).


PAYMENT OPTIONS for Chiusi and Chianciano Terme Tour:
Payment can be made in Euro funds at the end of your journey directly to your driver, or you may prepay in advance via PayPal or Credit Card online when you Confirm your Tour.

CANCELLATION POLICY:
We kindly ask that cancellations be made at least 7 days in advance in writing via E-Mail. Cancellations by phone, text, or 3rd party who is not the person who booked the service are NOT accepted.
EMAIL INQUIRIES / BOOKING REQUESTS
Please allow up to 24 hours for email correspondences in response to email inquiries and tour reservation requests.
We reply to ALL emails and booking requests we receive. If you don't receive correspondence from us within 24-48 hours please CHECK YOUR SPAM FOLDER, or send us an email from a different E-mail account.
* Please note that fees for Terme Sensoriali are NOT included in the tour. The fee for Terme Sensoriali is approximately 38 - 45 Euros per person, for a 3 hour duration in the spa. (Prices can change and vary without notice).
Access into the spa requires that you bring a bathing suit, which can also be purchased at the inside shop. Guests will be given an elegant bath kit: bath robe, towel, slippers, bathing cap, and thermal hygiene products. For more information on Terme Sensoriali, Price List, and services they offer, you may visit their website.
NATIONAL ETRUSCAN MUSEUMS IN CHIUSI
If you wish to visit the Etruscan Museum in Chiusi, ticket prices are currently 6 Euros per person (Free Entrance 1st Sunday of Each Month)
YOUR TOUR DRIVER
This tour provides an English-speaking Driver who is NOT a Licensed Tour Guide.
Italy has strict laws and regulations aimed to protect official licensed guides that make it unlawful for Drivers to act as tour guides or accompany guests to sightsee on foot away from the vehicle. In order for us to comply with Italy's laws, Drivers are required to remain with the vehicle while guests sightsee on their own away from the vehicle.
On this Tuscany Tour by car you will SELF TOUR (unaccompanied by your driver) when away from the vehicle.
You will be dropped off as close to the sites as possible in accordance to municipality and traffic laws.