Buon giorno and welcome to Stefano Rome Tours, Rome's leading Tour Company for private Day Tours of Rome, and Shore Excursions from Civitavecchia.
Stefano Rome Tours provides many Shore Excursions from the cruise port of Civitavecchia, but sometimes cruisers spend some pre-cruise or post-cruise time inside the town of Civitavecchia.

Whether you find yourself in this quaint seaside town for a few hours before your ship sails, or arrive the day before to rest up after a long transcontinental flight to Italy, here are some travel tips for some useful places in Civitavecchia.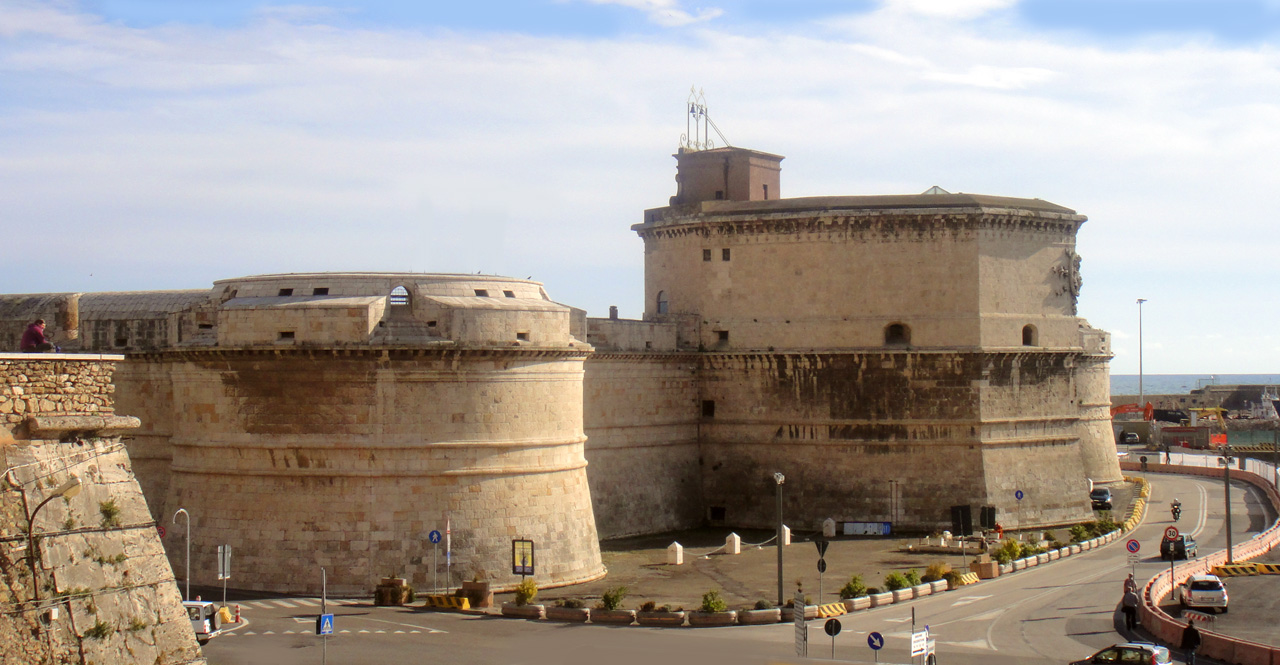 Civitavecchia may not be a top tourist destination, but it has some great things to see and do, as well as excellent restaurants, shops, and everything you need during your stay here or before sailing on your cruise.


WHERE TO EAT IN CIVITAVECCHIA
Fast Food Restaurants
Mc Donald's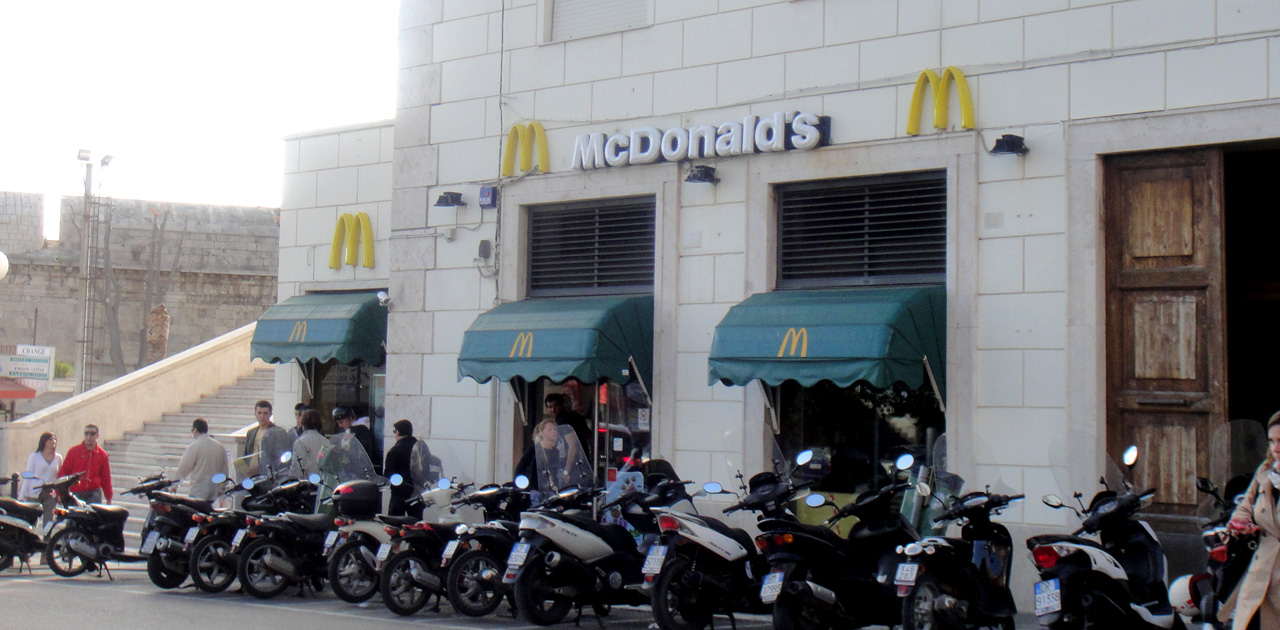 If you're hankering for a burger and fries, there is a Mc Donald's on the corner of viale Garibaldo and Largo Plebiscito.
You can't miss it, it's just after you leave the Fortress of Michelangelo area.
Tip: Take the stairs next to the McDonald's for a great view of Forte Michelangelo and the harbor. Keep walking along, and you will find yourself along the walkway on the walls of what used to be a defense wall.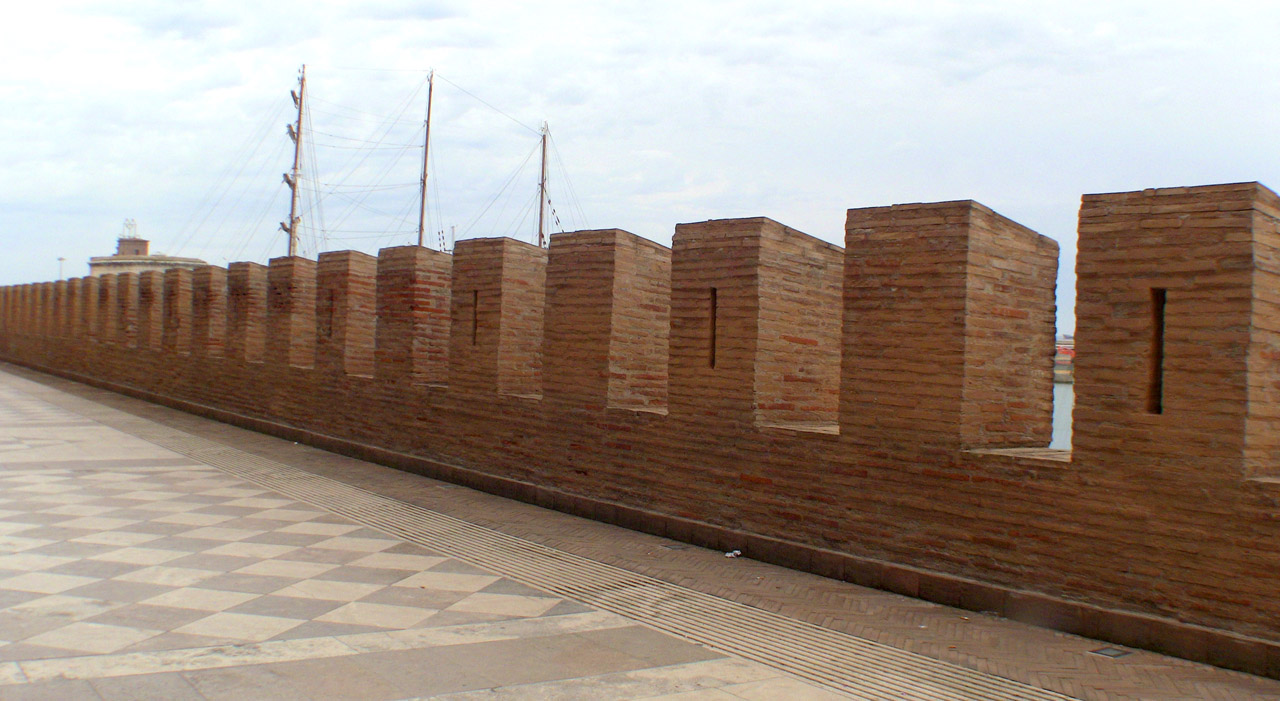 Sit Down Restaurants
La "Sora Maria" Al Ghetto trattoria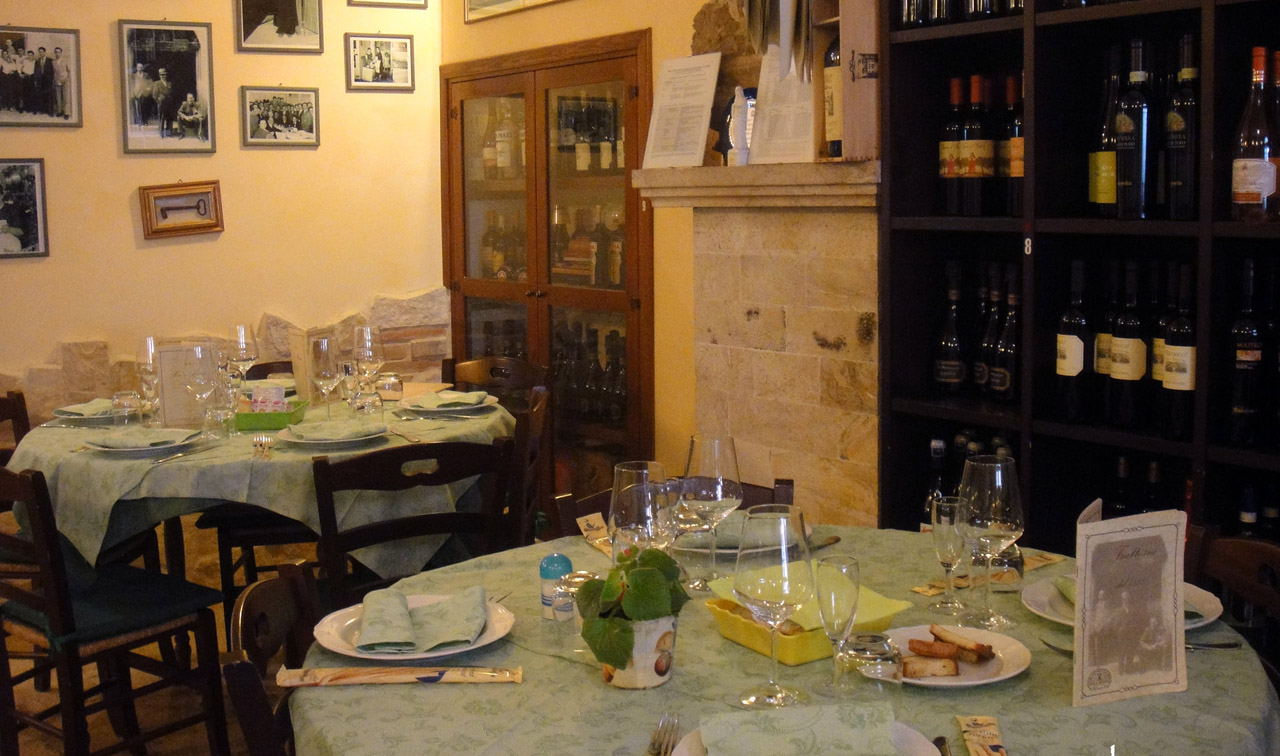 Family owned trattoria since 1885. The seafood is among the freshest and most excellent in the area. It has both indoor and outdoor seating. Upon seating down you'll find a fresh basket of breads and bruschette on the table. Such service you don't find in many restaurants! The service and the food can't be beat and we highly recommend it (afterall, we go there ourselves each chance we get!)
COFFEE AND DESERTS
Cioccolart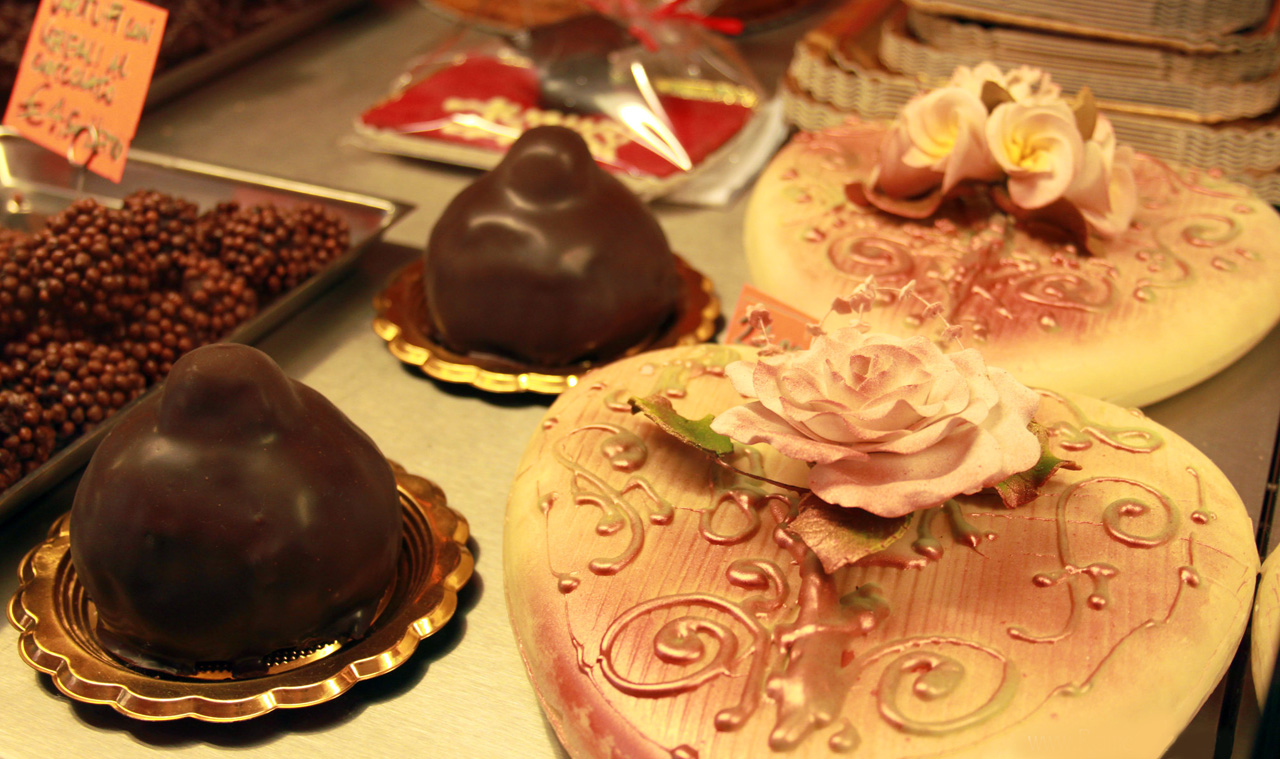 Corso Marconi Guglielmo, 49
Chocolate and art have never tasted or looked more decadent than at Cioccolart. Whether a "sweet heart" for your sweetheart, or "edible tools" for the weekend warrior on a holiday, you will be in chocolate and dessert heaven when you step inside this small family owned chocolateria and cafe.
Aside from the many high-end artisan chocolate masterpieces, you will find a delicious variety of cakes, pastries, muffins, and great coffee to go with everything!
All their products are home made fresh on premise. We can't think of more beautiful desserts to enjoy, and thoughtful gifts for loved ones than these edible pieces of chocolate art from Cioccolart.
Pasticceria Bar Danilo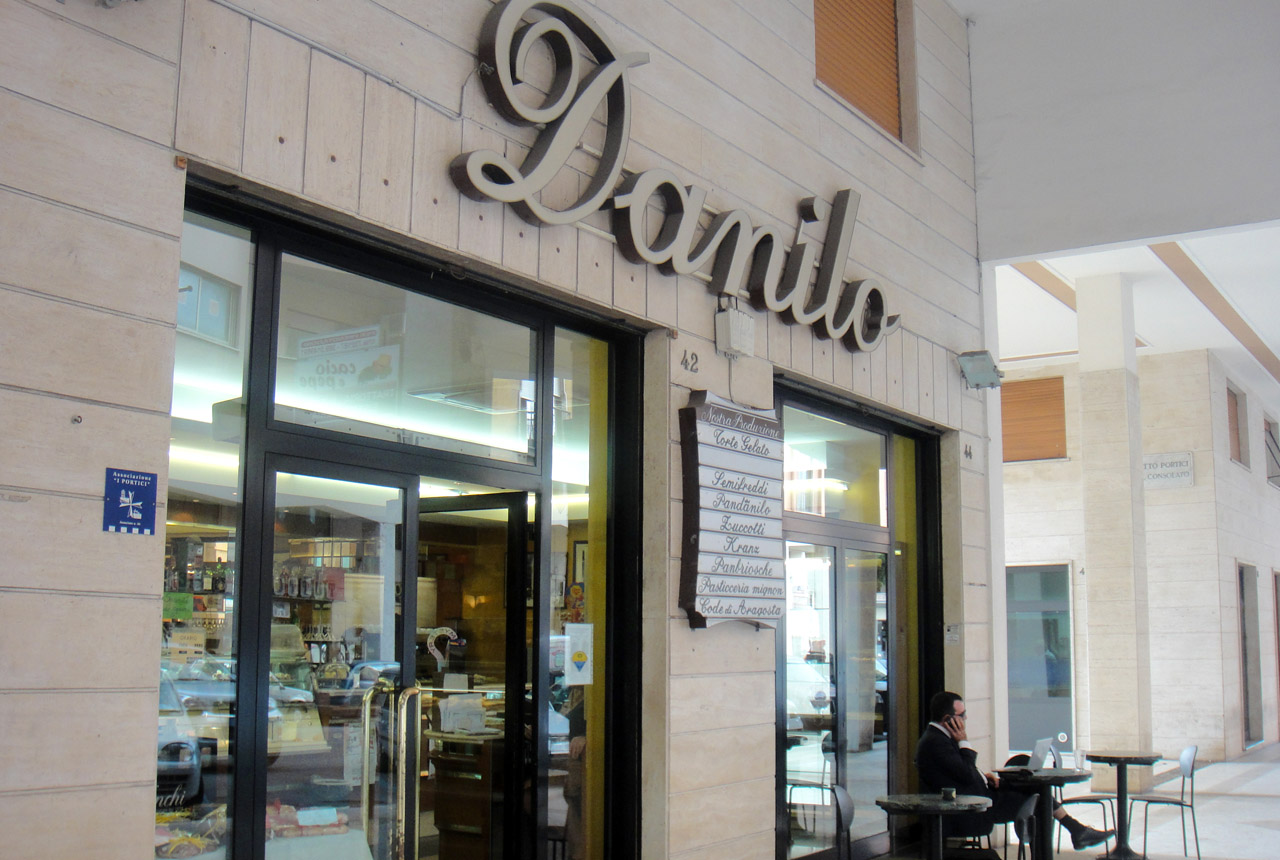 Corso Marconi Guglielmo, 40
You'll find many locals gathering here for their espresso and cappuccino fixes, as well as satisfying their sweet tooth with the various pastries and biscuits. It's off the beaten tourist path so you can mingle with the locals. Outdoor tables available.
SHOPPING IN CIVITAVECCHIA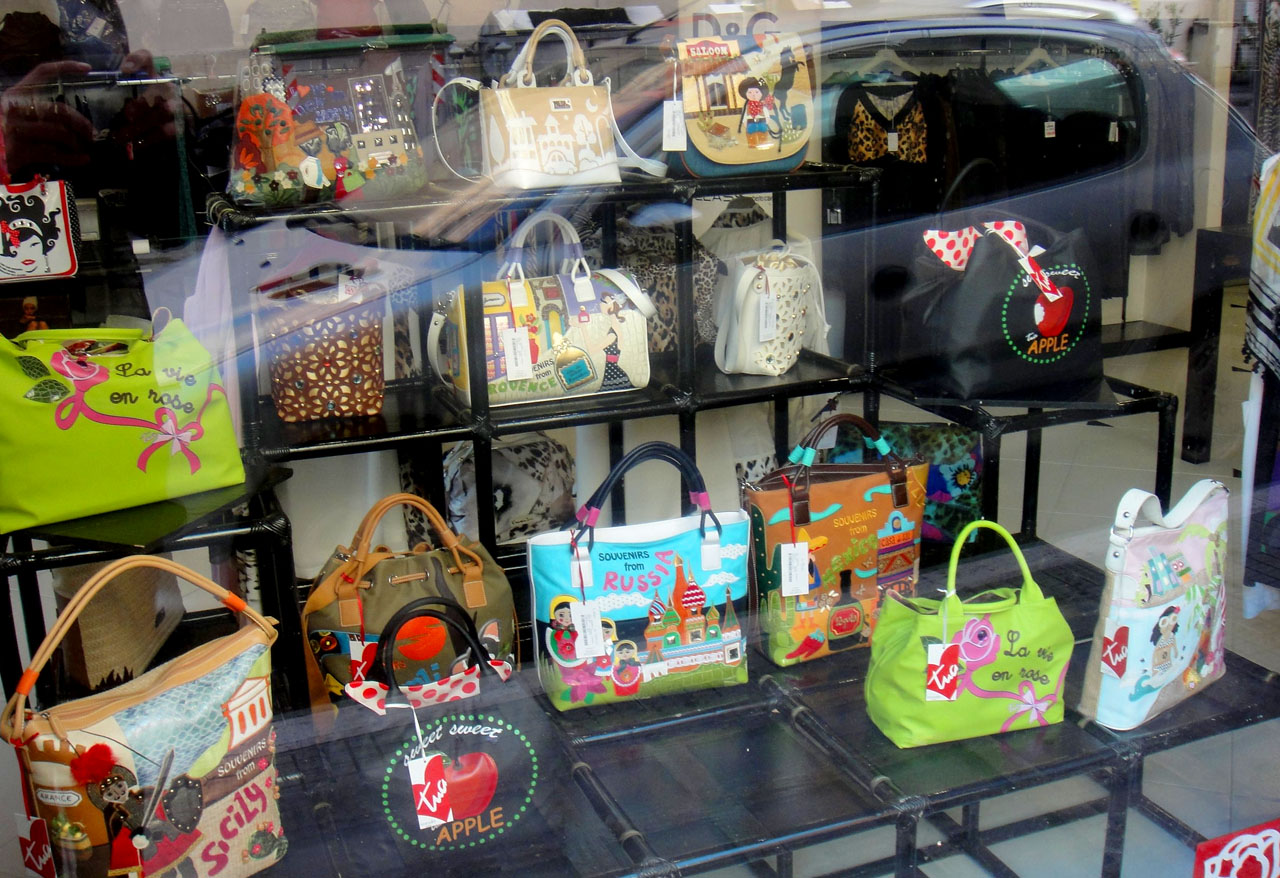 There is plenty of opportunity for shopping in Civitavecchia.
Whether something stylish for the cruise, swimwear for the beach, shoes, handbags, jewelry, accessories or something comfortable in which to lounge around, there are many shops and boutiques for different needs, tastes, styles and budgets.
Many shops line the gallery along Corso Marconi Guglielmo, just after you pass the cathedral of St Francis and near the cafes we recommended.
BANKS AND ATM MACHINES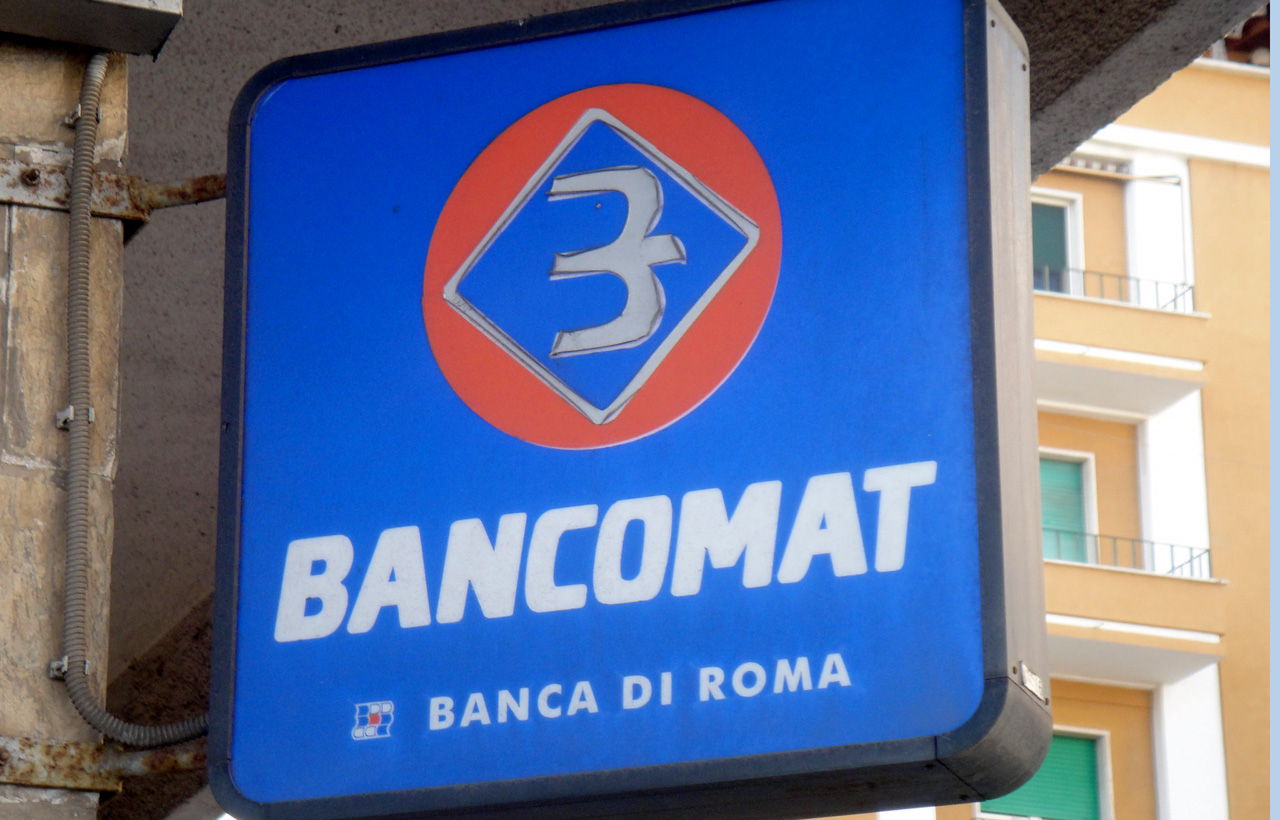 ATM machines are also available in Civitavecchia if you need to withdraw funds.
PHARMACIES

Pharmacies (farmacia) are also available, just look for the signs with a green cross lit up.
For more information on Port Transfers to / from Civitavecchia please visit our sister company RomeCabs
For more information on our various Shore Excursions from Civitavecchia please visit us our main website.
Thank you for stopping by and reading our blog.
We look forward to seeing you soon in Italy!
The Stefano Rome Tours Team