Buon giorno and welcome to Stefano Rome Tours, Rome's leading Tour Company for private Day Tours from Rome and Italy Private Shore Excursions.
If you are looking for a reasonably short tour, and one that takes you outside of Rome for a few hours, then our Ostia Antica Tour would be the perfect choice for you.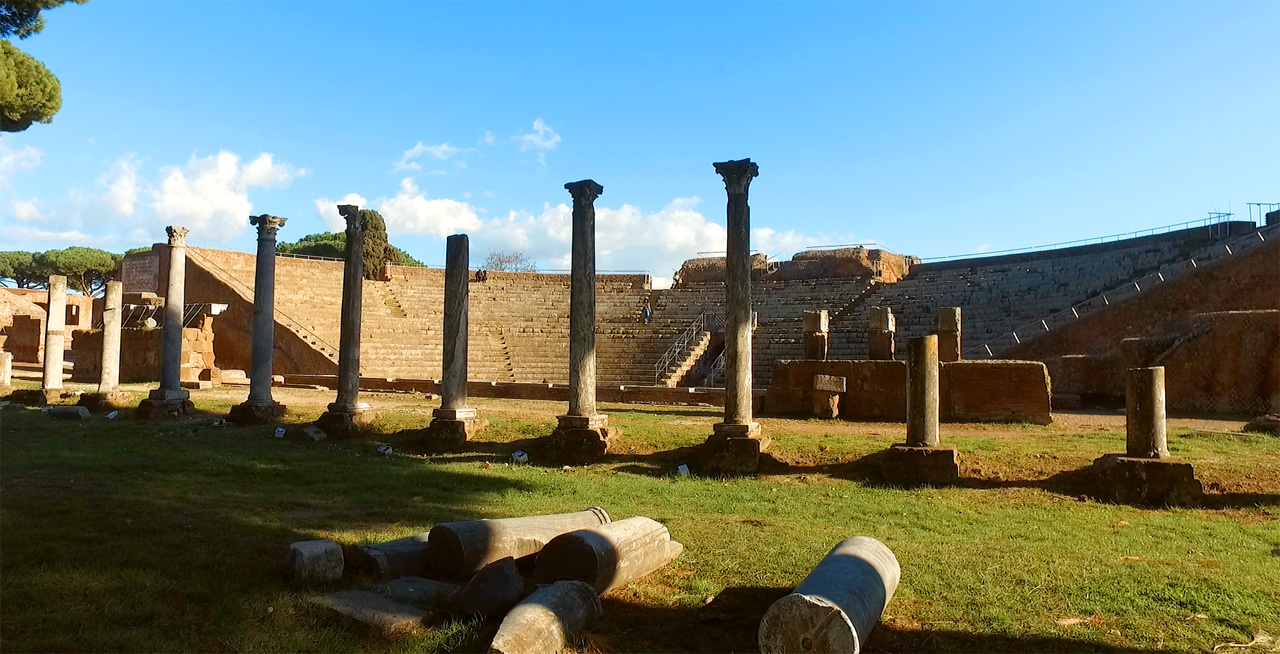 We make it so easy for you: we pick you up at your hotel in your own private deluxe vehicle and personal English speaking Driver, drive you from Rome to Ostia Antican where may enjoy 2 hour of exploring the archaeological park on your own (or you may book also a licensed tour guide).
At the completion of your visit inside Ostia Antica, you will meet your driver who will take you back on a comfortable drive to your Rome accommodation.
However, if you prefer, you may extend your time in Ostia Antica at a nominal hourly fee.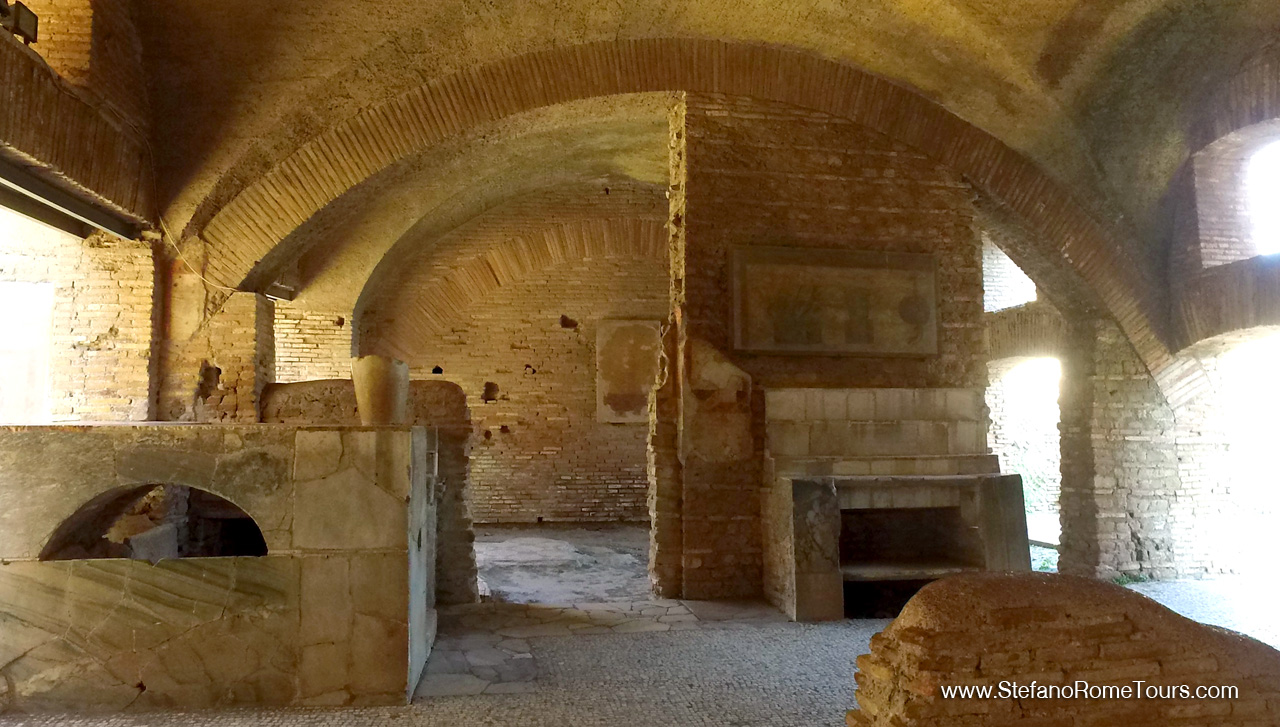 Ostia Antica is a fascinating town that has a wealth of Roman ruins and beautiful, well-kept frescoes.
Amazingly, the town was the seaport of Rome during the Roman times, and just like Pisa, it was once located directly on the coast! Over the years, the drop in sea water level and the additional silting from the River Tiber means that the town in now situated about 2 miles inland from the Mediterranean coast.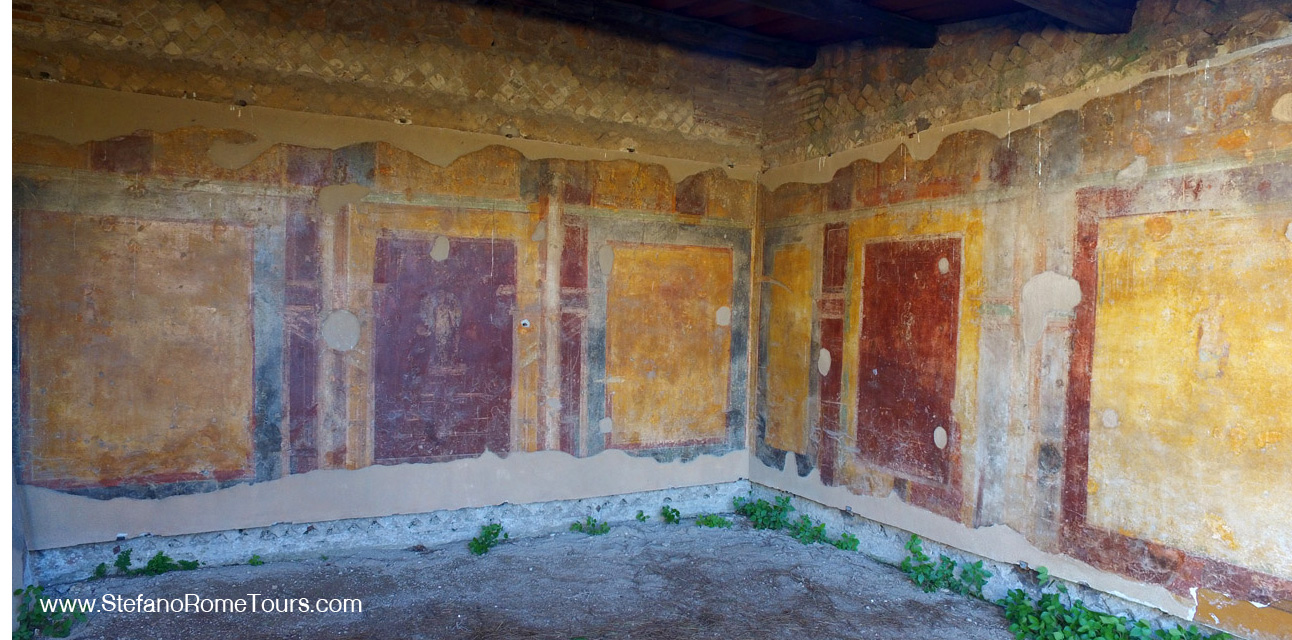 Some of the oldest visible buildings date way back to the 3rd century BC.
But the city did not peek in size until between the 2nd and 3rd centuries AD, when its population reached 75,000 inhabitants, the size of a large town today.
The Roman ruins in the town are perhaps second to none, apart from Rome itself of course. Some of the highlights include 2nd century mosaics, insulae (Roman apartment blocks), early graffiti, the theatre building, and the ancient warehouses along the old Tiber banks.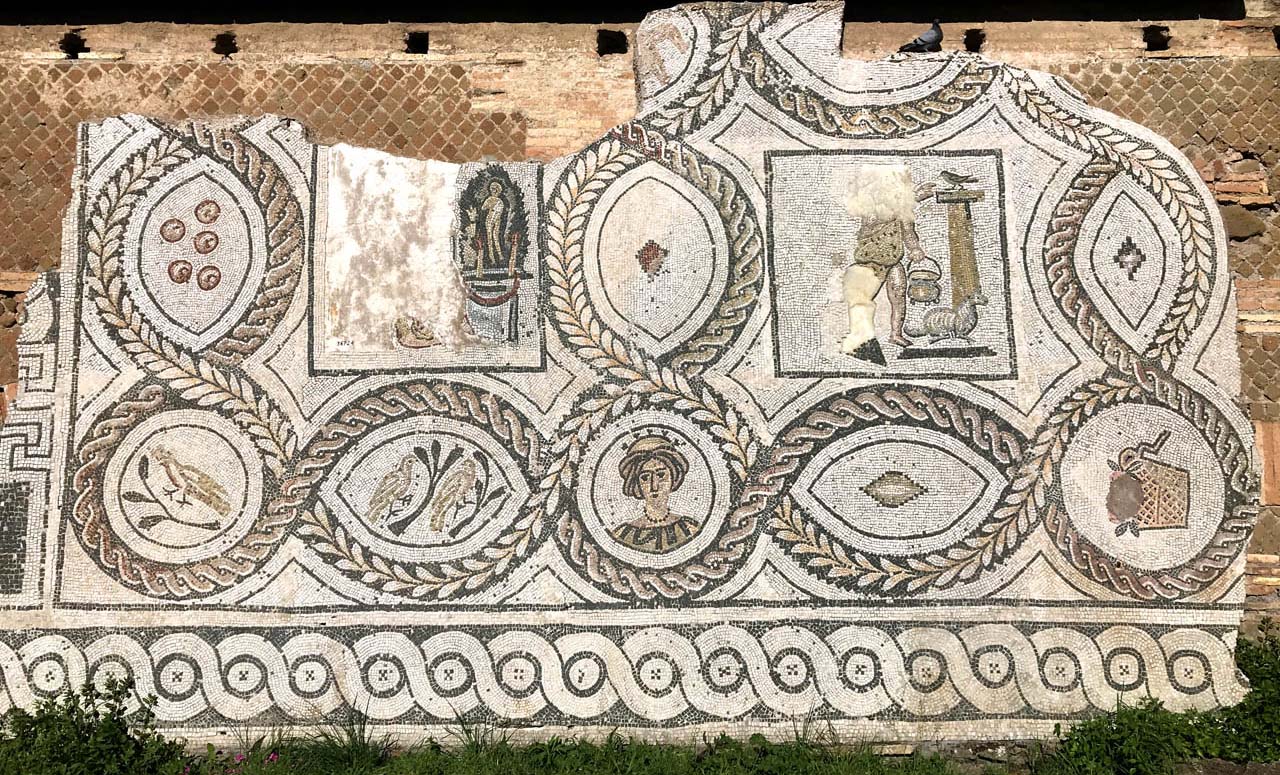 Ostia Antica is closed on MONDAYS.


Thank you very much for choosing Stefano Rome Tours for your private Day Tours from Rome and Shore Excursions from Civitavecchia Cruise Port.
We look forward to showing you Italy!
The Stefano Rome Tours Team