A warm welcome to our Stefano Rome Tours, Rome's leading Tour Company for private Day Tours from Rome, and Civitavecchia Shore Excursions.

Obviously we specialize in tours, mainly of Rome and the nearby regions, and to start off we are going to introduce you to a lesser known tour, namely the one-day Orvieto and Civita di Bagnoreggio Tour. Both these small towns lie to the north of Rome, close to Bolsena Lake.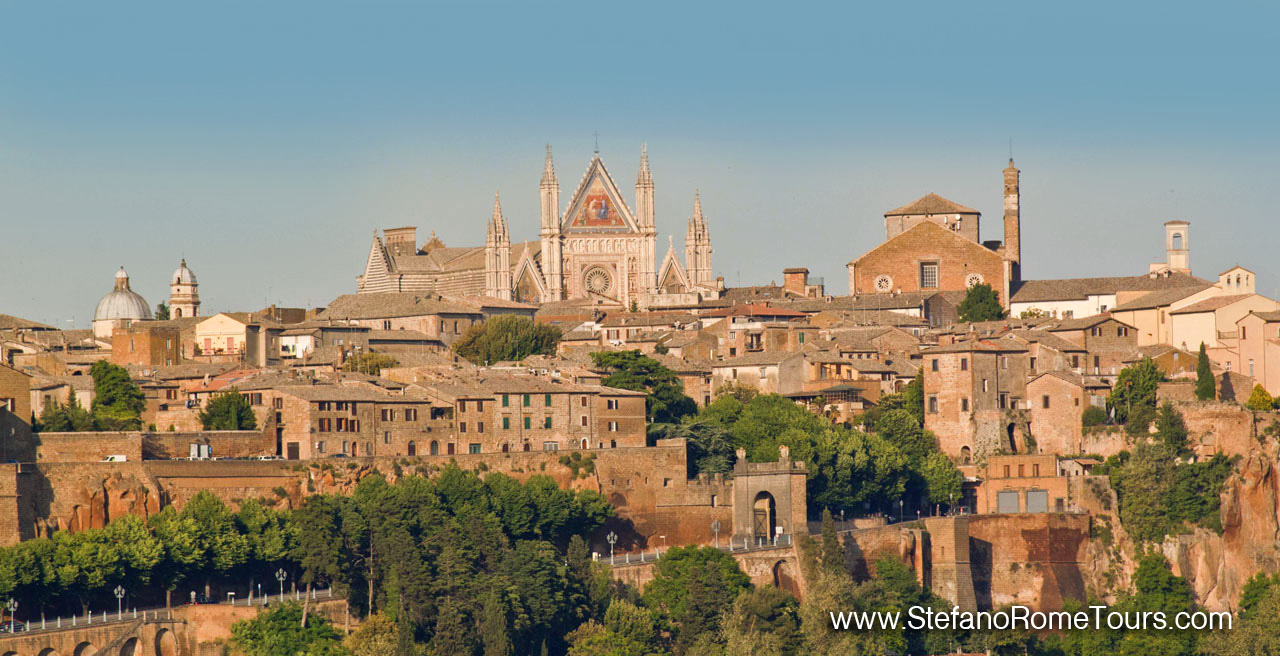 After picking everyone up, we will take the 2-hour drive to Orvieto. This small city can be found on one of the most dramatic sites in Europe, as it is located on the flat summit of a large hill of volcanic tuff. It also has an elevation of 325 metres, sitting above an almost vertical cliff face.
The centre point of the city is the 14th century Duomo, or cathedral, with its spectacular façade that took more than 300 years to complete.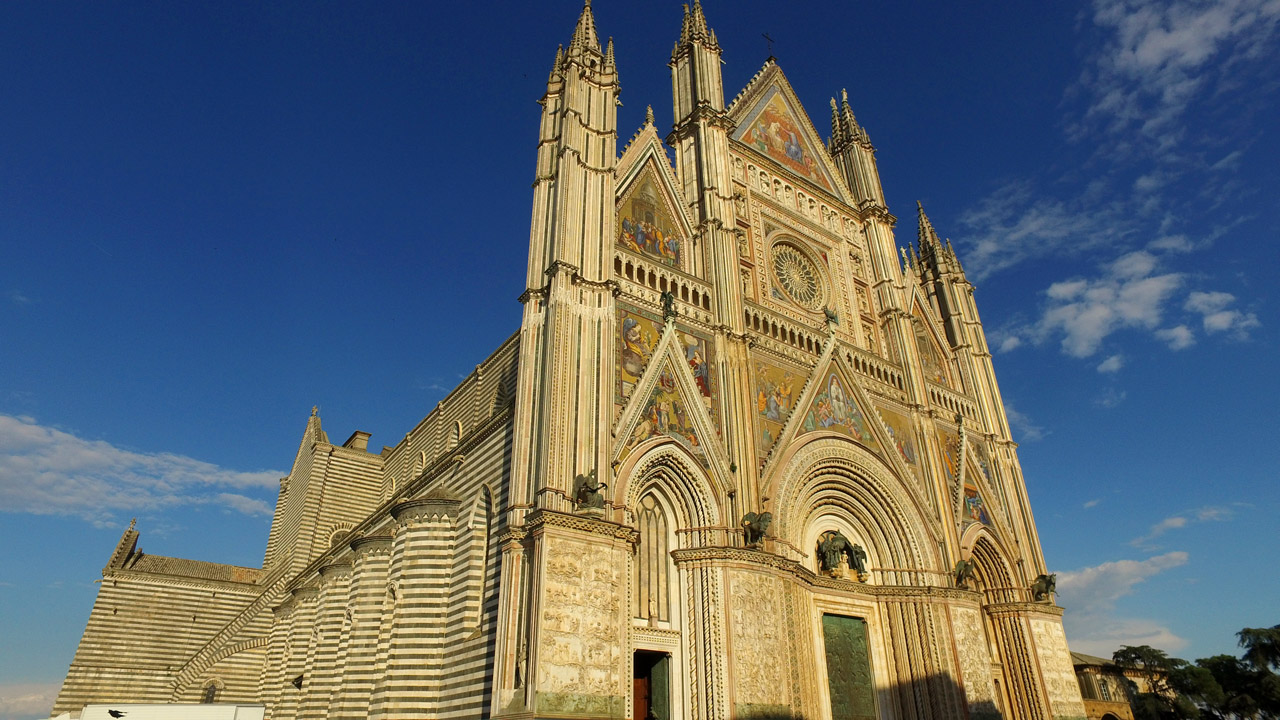 It was constructed under the orders of Pope Urban IV and is also home to the San Brizio Chapel, where you can see some amazing frescoes by Fra Angelico and Signorelli.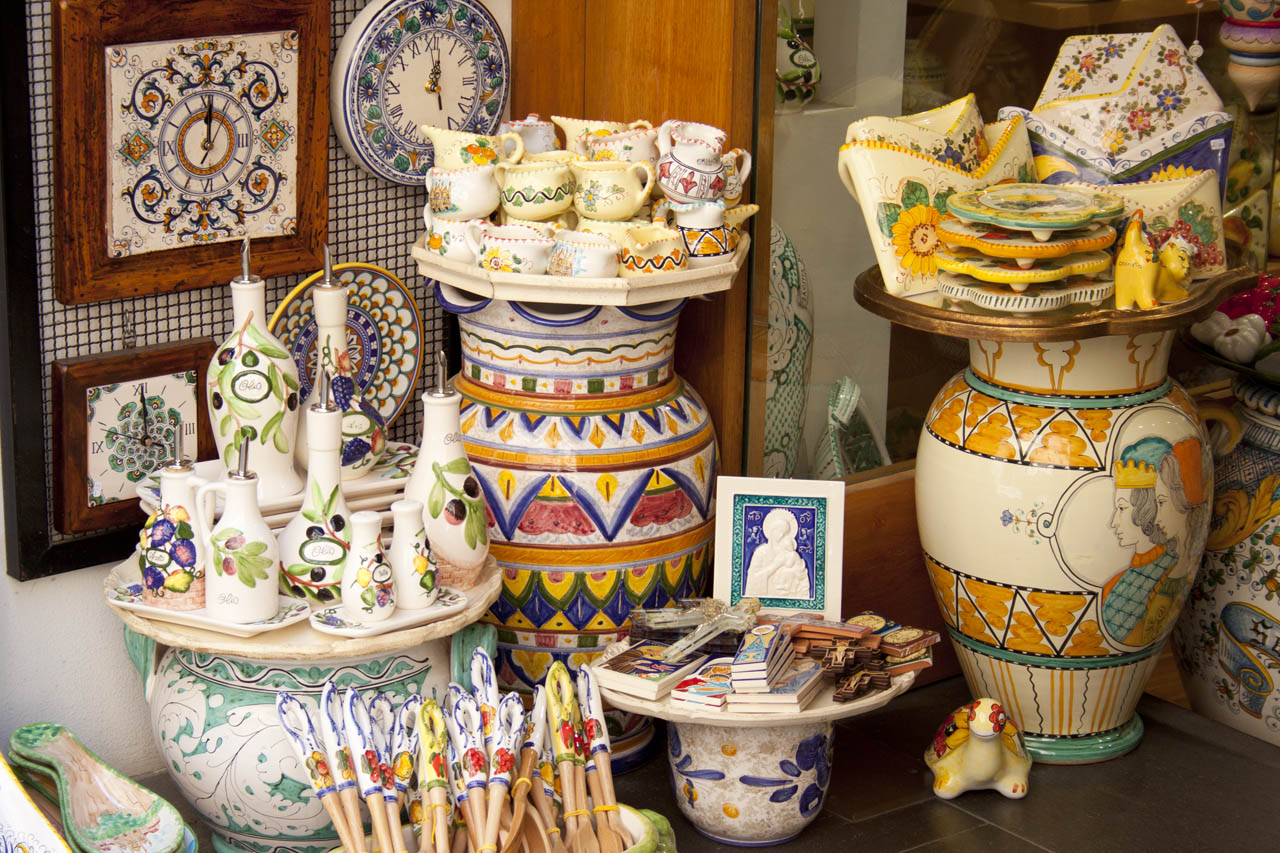 About this time it will be lunchtime, and several great restaurants can be found in the city, especially as it is a member of Cittaslow, the slow food movement in Italy, so you can expect to have a truly enjoyable lunch.
After lunch there will be time to browse the centre and pop into the ceramic shops, or even do a spot of wine tasting, as this area is also well known for its local white wine production.
Civita di Bagnoregio (Lazio)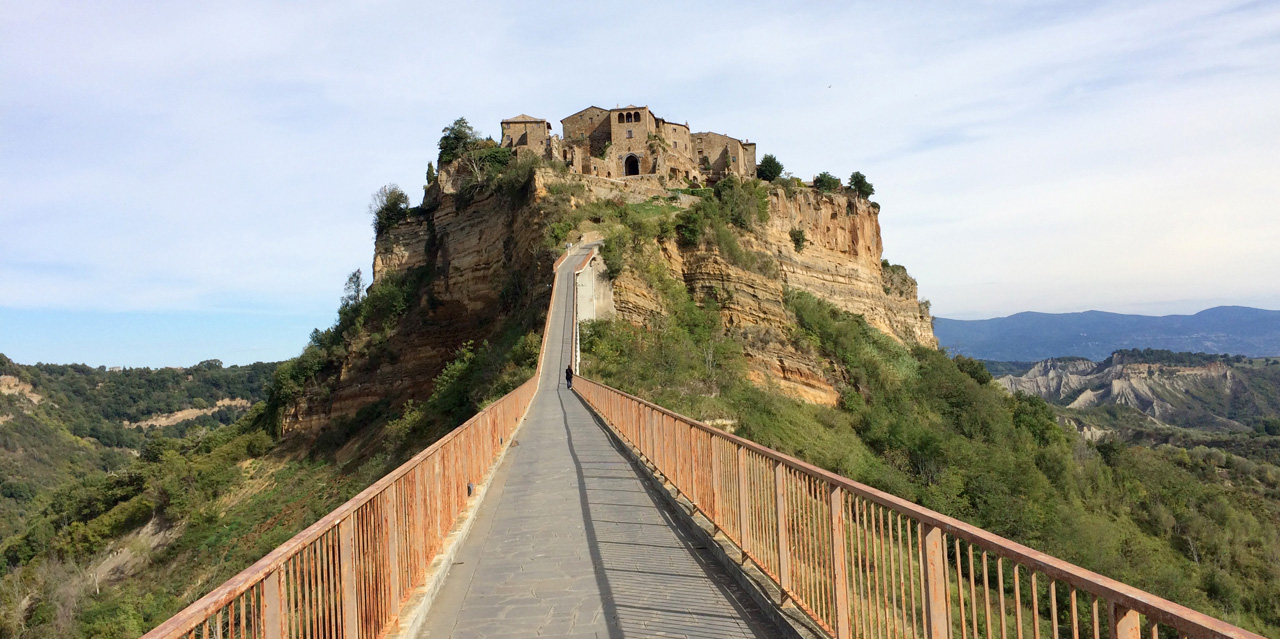 Civita di Bagnoregio is a tiny hill community that once belonged to the nearby village of Bagnoreggio. Originally founded by the Etruscans, it is now only accessible by a 500-metre uphill footbridge.
The walk is well worth it, but please bear in mind the walk, if you plan to take the tour!
There is of course no traffic here, but there is a small selection of delightful shops, some ancient architecture and some amazing views of the surrounding area.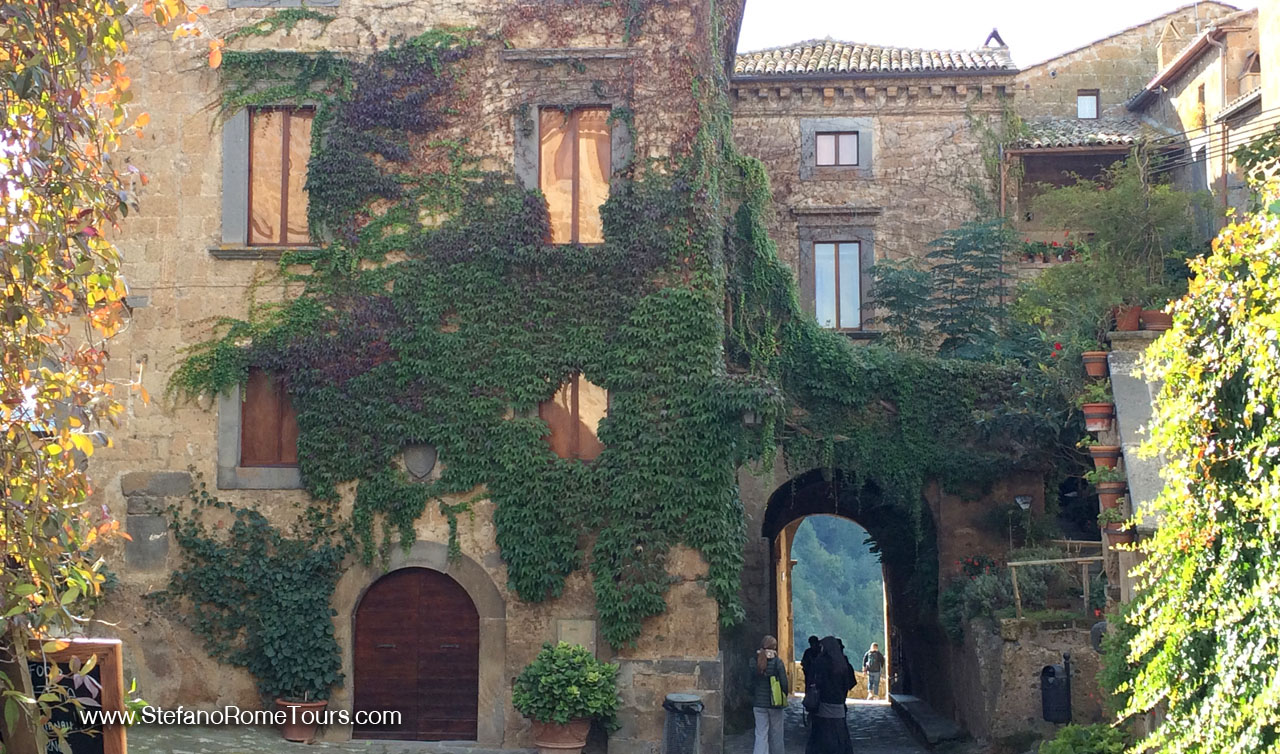 For more information and to book our Orvieto and Civita di Bagnoregio Tour, please visit our website.


Thank you very much for reading our blog and for choosing Stefano Rome Tours for your Day Tours from Rome and Italy Private Excursions. We look forward to seeing you in Italy!
Warmest Regards,
The Stefano Rome Tours