description
Please CONTACT US via Email for availability and booking information
TUSCANY AND CHIANTI TOUR PRICE LIST


For up to 4 Persons from Florence Hotel: 700 EUROS
For up to 6 Persons from Florence Hotel: 750 EUROS
For up to 8 Persons from Florence Hotel: 800 EUROS


* DATES on the Booking Form Calendar that are NOT Selectable, are NOT AVAILABLE.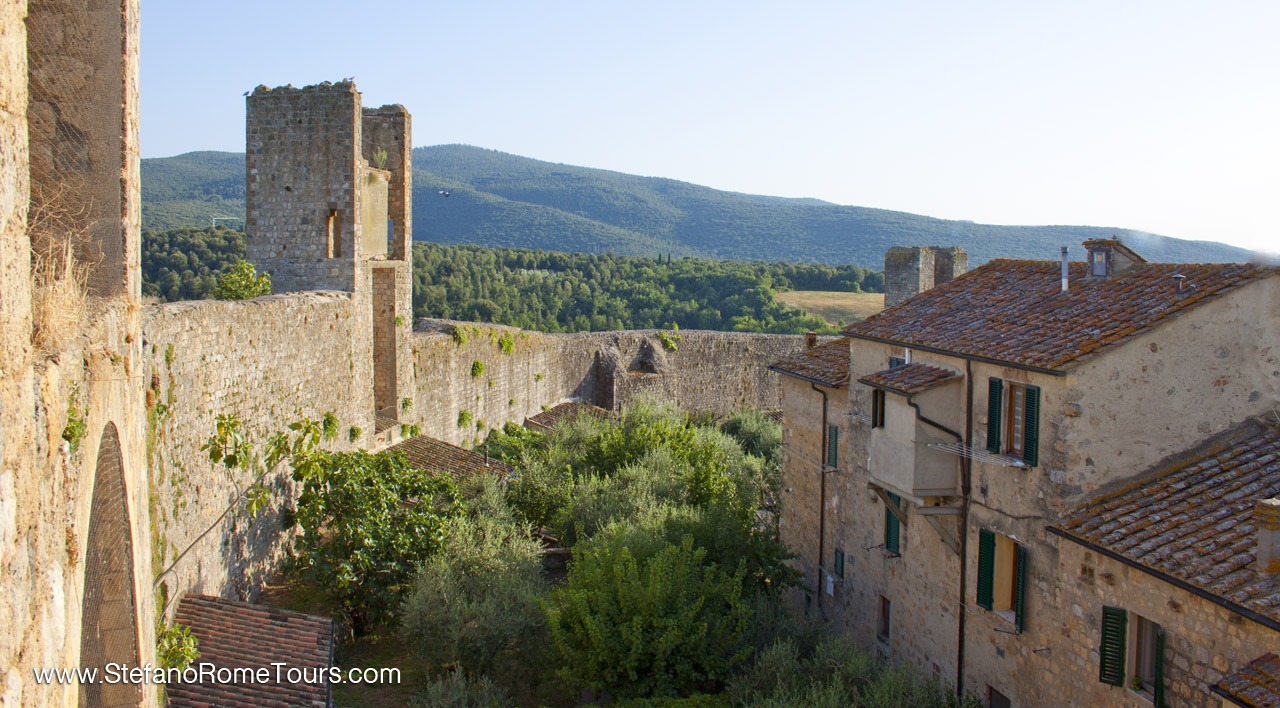 Tuscany has one the most enchanting landscapes in the world most recognized by soft rolling hills, characteristic cypress trees, legendary Chianti vineyards, olive groves with ancient gnarled trunks and silver-green leaves, ancient farmhouses and medieval hilltop hamlets. Tuscan wine and cuisine are legendary worldwide.
On this Stefano Rome Tours day tour and shore excursion you will discover some of the most beautiful places in Tuscany and sample the exquisite flavors of Chianti wine that make this region so enchanting.
MONTERIGGIONI - the fabled medieval fortified village


Nestled in the heart of Tuscany, Monteriggioni fulfills one's imagination of what a Medieval walled village would be like.
Perfectly preserved, when you set foot through its entrance gate you find yourself stepping back in time to the early 13th century when the Sienese built this hamlet as a strategic military fortress on the border of their arch enemy, Florence.
The roughly circular shape of the town actually follows the natural contours of the elevated ground upon which it was built. The fortified walls total 570 meters in length with 14 towers and 2 gates: one facing Florence and the other facing Rome.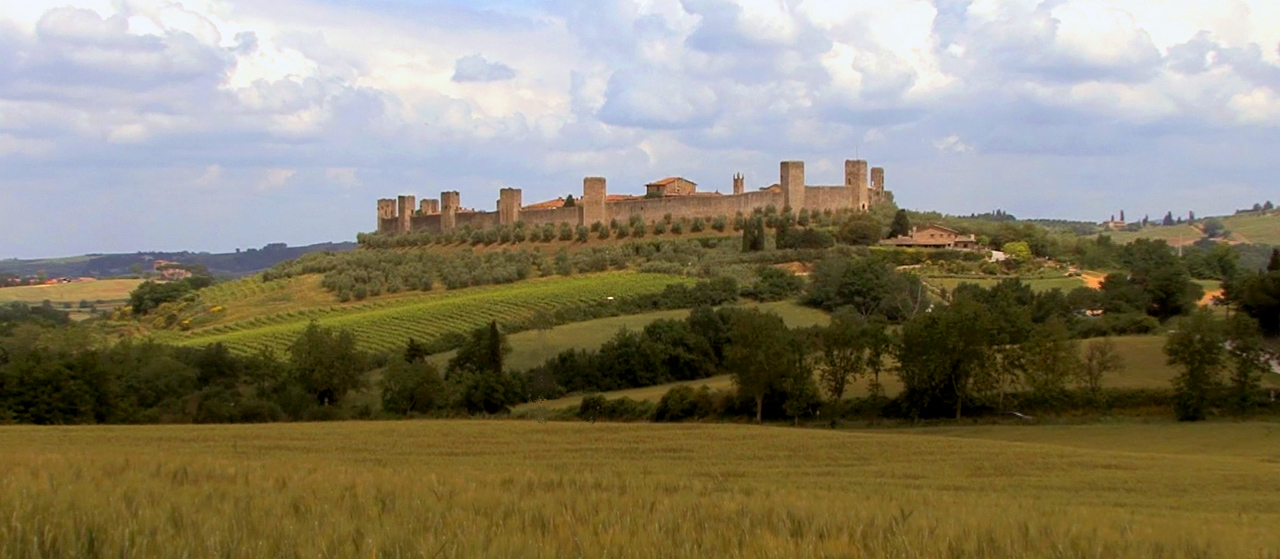 Monteriggioni was so prominent at one time that the great Tuscan poet Dante Alighieri referenced Monteriggioni's 14 towers in his famous Divine Comedy.
Historic Renaissance buildings once owned by local aristocracy and a Romanesque church with a simple facade dominate the lovely square. A pedestrian-only zone, the village is perfect for a stroll exploring the charming streets, gardens and small businesses of the town.
SAN GIMIGNANO - "the Medieval Manhattan" with beautiful towers


From here you will head to your next Tuscan destination, San Gimignano: the impressive hilltop town informally nicknamed "the Medieval Manhattan" for the many towers that define its distinctive and unforgettable skyline.
It is also fondly known as "San Gimignano of the beautiful towers" (San Gimignano delle belle Torri). Today only 13 towers stand, a significant decrease from the original 72 towers that centuries ago graced its skyline.
San Gimignano is a distinctive Medieval town whose historic center is listed as a UNESCO World Heritage Site. Its main square, Piazza della Cisterna, is a special treat for all visitors offering a taste of what the town has to offer. A beautiful well on whose steps crowds gather to admire the beauty that surrounds them is the focal point of the square.
The square is encircled by eclectic Medieval buildings from various eras, imposing Romanesque and Gothic Palazzi (palaces), and lofty towers.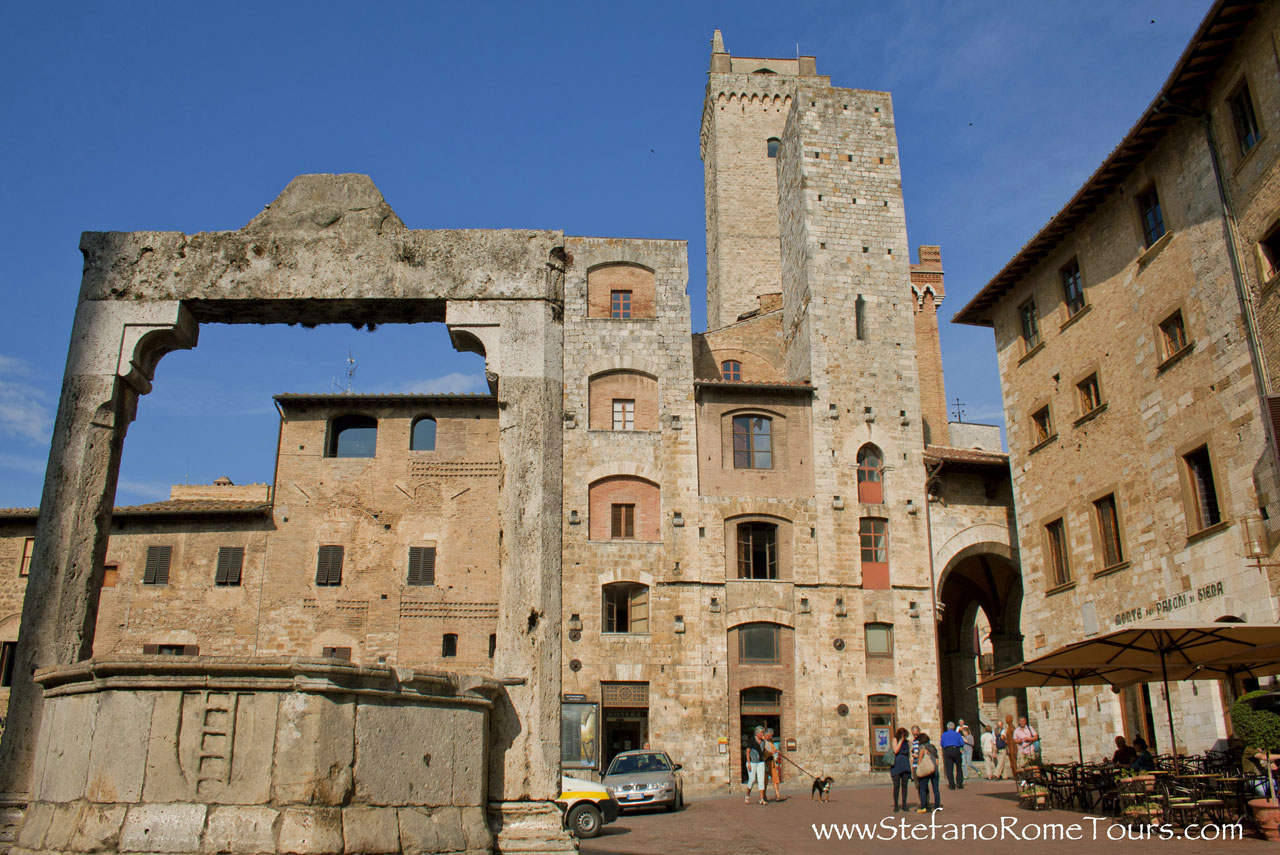 Some of Tuscany's best gelato shops are located in this square, as well as cafes, ceramic shops, local boutiques and wine shops (enoteche) where you can purchase the famous Vernaccia wine of San Gimignano that has been produced since the 13th century and enjoyed by Italy's most illustrious among which were Lorenzo the Magnificent, Dante Alighieri and Michelangelo Buonarroti.
San Gimigano's history is as rich as its beauty, and spans across 2 millennia to 3rd century BC when it was once an Etruscan settlement.
Later on during the Roman Republic it is said that two noble brothers by the name of Muzio and Silvio fled Rome to this region and built two castles: Muccio and Silvia. Castle Silvia was renamed San Gimignano in 450 AD when Bishop Geminianus intervened to spare the castle from imminent destruction by Atilla the Hun's followers.
A church was dedicated to the Bishop who later was canonized into sainthood, and a village began to grow around the church and flourished into a developed city heavily involved in the trade of agricultural products such as Vernaccia wine and saffron.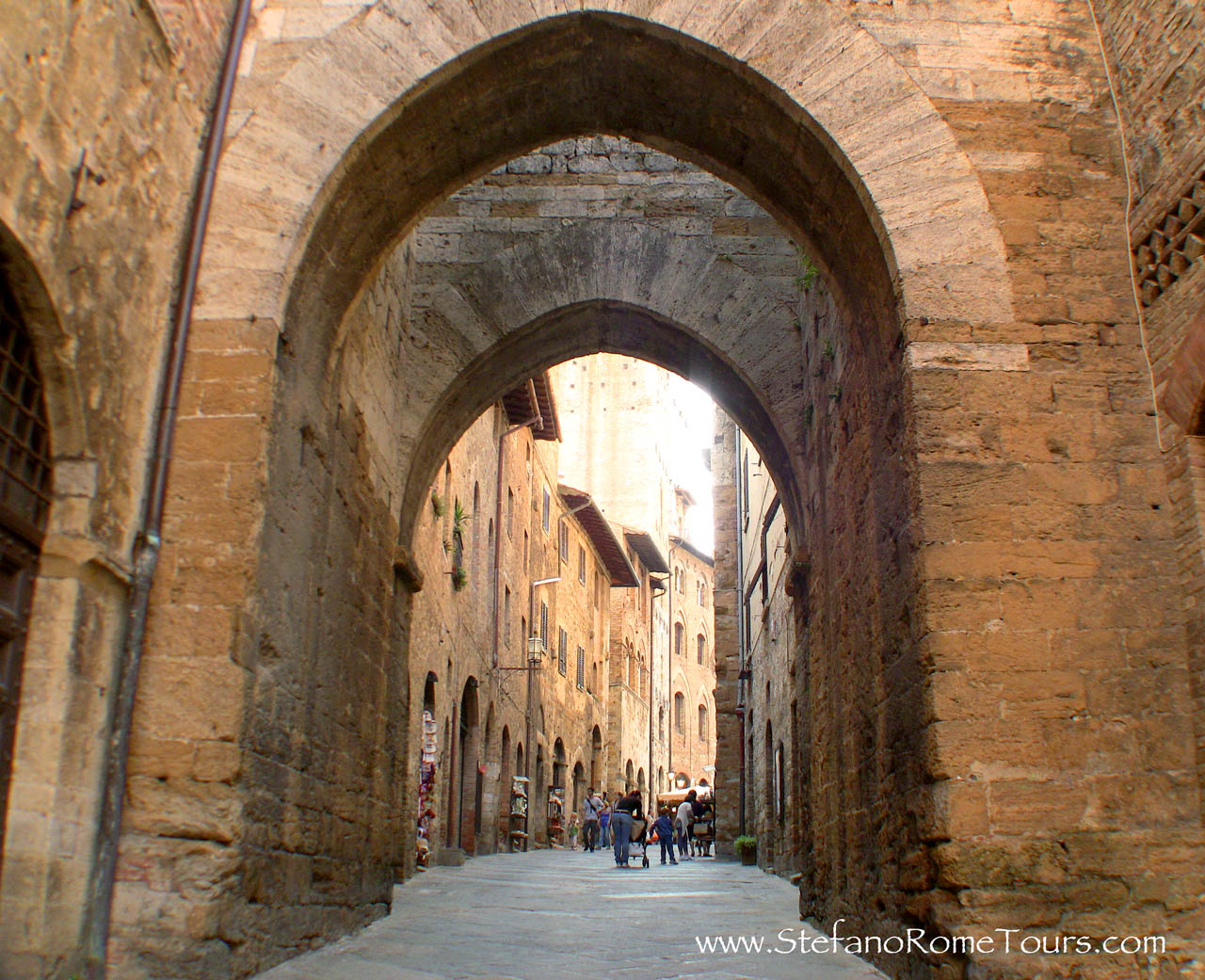 Due to its location along Via Francigena, during the Middle Ages San Gimignano became a rest stop for pilgrims who traveled to and from the Vatican.
With trade came wealth and well-to-do families of merchants and moneylenders erected towers to establish their economical power. At their peak during the 14th century, 72 towers were erected - the higher the tower, the greater the power.
Although other cities such as Florence had towers erected, centuries of war and urban development have more than decimated them. It is astonishing that so many towers have remained erect and so well preserved in San Gimignano.
CHIANTI - Tuscany's resplendent Wine Country


From here you will head to the glorious region of Chianti to Renaissance farm estate Villa le Corti for lunch at their traditional Osteria del Principe and sample the silky olive oil and delicious wine produced at the winery from grapes grown on their 120 acre vineyard on your visit to the winery. (*** see section below for prices ***)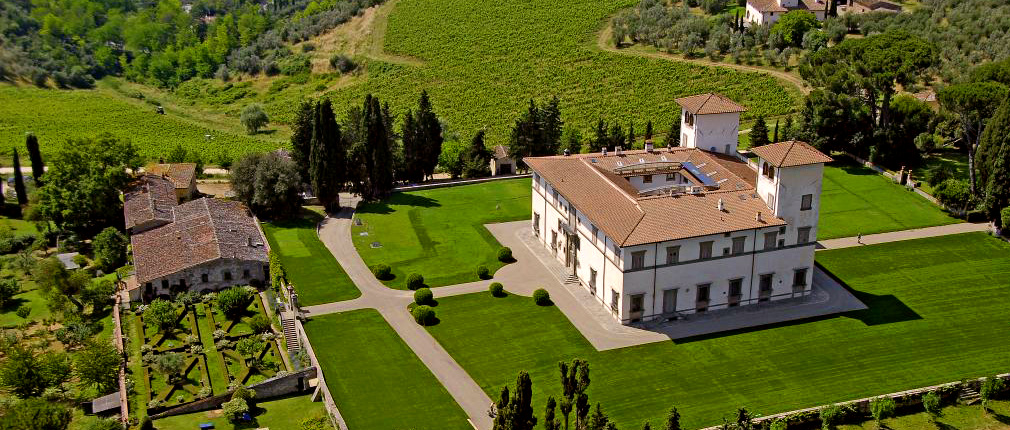 The elegant 17th century Renaissance Tuscany villa with romantic gardens belongs to the Corsini family whose lineage reaches as far back as 1427 when the villa, a fortified tower at that time, was owned by the Corsini family. With much care and dedication, the current Corsini family members have ensured the Villa and the farm estate continue to prosper and produce elegant wines and organic olive oil.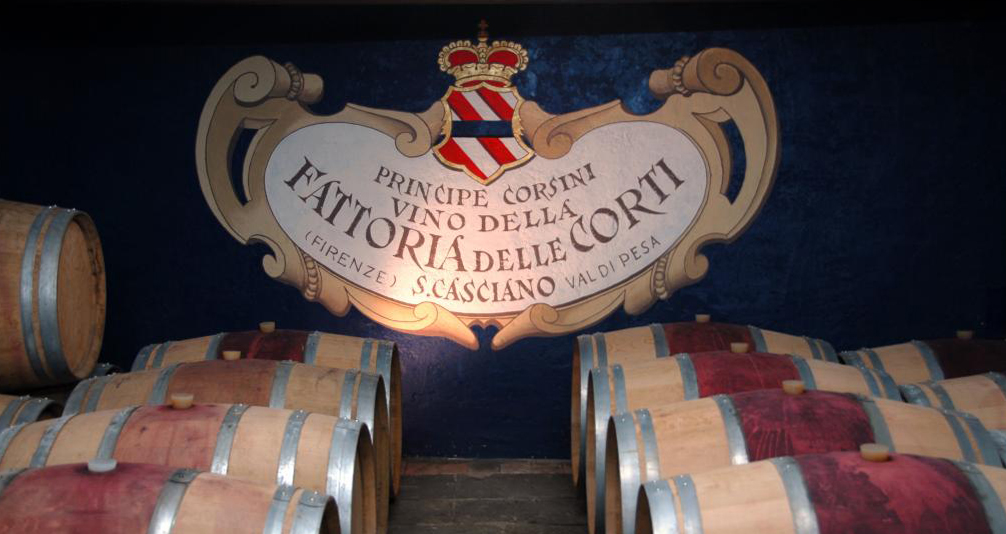 This marks the end of your Tuscany and Chianti Wine tour. From here you will enjoy a countryside drive back to your accommodation in Florence.
If you enjoy wine tasting and shoping, visit our Chianti Wine Tasting and Fashion Outlet Tour.
Thank you for choosing Stefano Rome Tours for your Tuscany day tours and Italy private shore excursions. We look forward to showing you our beautiful Italy!
Important Information

Please READ the important information below as well as Read & Accept our TERMS OF SERVICE and Privacy Policy prior to placing your reservation request(s).


PAYMENT OPTIONS for Tuscany and Chianti Tour:
Payment can be made in Euro funds at the end of your journey directly to your driver, or you may prepay in advance via PayPal or Credit Card online when you Confirm your Tour.


CANCELLATION POLICY:
We kindly ask that cancellations be made at least 7 days in advance in writing via E-Mail. Cancellations by phone, text, or 3rd party who is not the person who booked the service are NOT accepted.
** PREPAID SERVICES can only be Refunded the Net Rate we receive from your prepayment. Net Rate is the actual service price minus the fees retained by PayPal/Credit Card that are not reimbursed to us in case of refunds. We can only refund the portion we receive from the PayPal/CC company.


EMAIL INQUIRIES / BOOKING REQUESTS
Please allow up to 24 hours for email correspondences in response to email inquiries and tour reservation requests.
We reply to ALL emails and booking requests we receive. If you don't receive correspondence from us within 24-48 hours please CHECK YOUR SPAM FOLDER, or send us an email from a different E-mail account.
VILLA LE CORTI WINERY FEES


* Winery Tour, Lunch, Wine Tasting (3 wines) and Olive Oil tasting at the distinguished Villa le Corti Winery is approximately 50 Euros per person. (* winery fees can change without notice as it's at the discretion of the wine estate).
* Payment for the wine tour and lunch must be made by the customer to the winery on the date of the tour.
* Advanced reservations by us for the winery are required and according to availability at the winery.
* Winery Cancellations must be made at least 7 days in advance.
* Wineries are private estates that may close to visitors without notice due to private events or weather conditions.
* When a winery mentioned in the itinerary is not available, we will be happy to replace it with an equally suitable winery or suggest another fabulous wine tasting tour.
* Please taste wine responsibly. Excess sampling of wine may interfere with your enjoyment of the tour. If you request an early return to your ship or accommodation due effects of wine tasting, you accept the payment responsibility for the full day of the tour as quoted and agreed upon prior to your tour date.
YOUR TOUR DRIVER
This tour provides an English-speaking Driver who is NOT a Licensed Tour Guide or sommelier.
* Italy has strict laws and regulations aimed to protect official licensed guides that makes it unlawful for Drivers to act as tour guides or accompany guests to sightsee on foot away from the vehicle. In order for us to comply with Italy's laws, Drivers are required to remain with the vehicle while guests sightsee on their own away from the vehicle.
* On this Tuscany and Chianti Wine Tour by car you will SELF TOUR (unaccompanied by your driver) when away from the vehicle.

MEETING POINTS TO MEET YOUR DRIVER at your Hotel:


From your hotel, your driver will meet you inside the lobby of your hotel or area permitted by your hotel.
For Apartments or B&B's without a lobby, your driver will meet you outside the main entrance of your Address.
* If your hotel or accommodation is located on a street or in an area that is restricted to vehicle traffic, your driver will park as close as lawfully possible, and meet you on foot at your Address to accompany you to your parked vehicle. Door-to-door service may not be possible on streets or areas with restricted vehicle traffic or stops.