description
Buon giorno and welcome to Stefano Rome Tours. We are pleased to offer long range transfer services between some of Italy's top cities.
This long range transfer between Rome and Sorrento is available with the following Hotel Pick Up and Drop Off options:
Private Transfer from Rome to Sorrento
Private Transfer from Sorrento to Rome

Enjoy a relaxing long distance transfer in your private deluxe vehicle and personal Driver for a comfortable, easy, and hassle free way to travel between your hotels in Rome and Sorrento.

ROME - SORRENTO TRANSFER PRICE LIST


For up to 2 Persons from Hotel: 480 EUROS
For up to 4 Persons from Hotel: 500 EUROS
For up to 6 Persons from Hotel: 550 EUROS
For up to 8 Persons from Hotel: 600 EUROS

* Listed Prices are for Daytime Services Booked and Provided between 7:00 AM - 7:00 PM.
Night Time services 7 PM - 7 PM are EXTRA. Please inquire within for additional Info and Prices.
** DATES on the Booking Form Calendar that are NOT Selectable, are NOT AVAILABLE.
*** This service is possible starting from Rome and ending in Sorrento or starting from Sorrento and ending in Rome.
** Include your complete DROP OFF ADDRESS in the Message Box of the booking form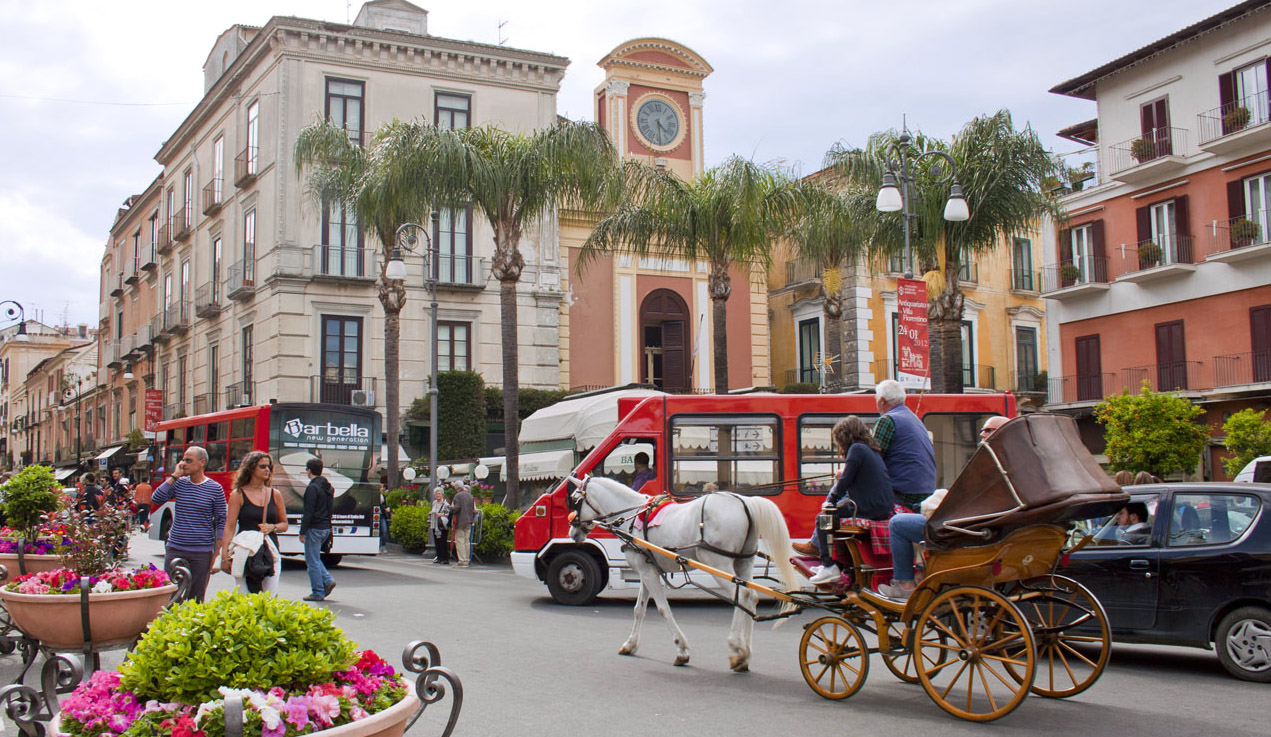 When you book your Italy transfer with us, you don't have to worry about researching how to get between the two cities, deal with confusing public transportation, follow train schedules and purchase correct train tickets, plan how to get to and from the train stations, rely on unpredictable local taxis, or carrying around your heavy luggage and make sure you don't lose any luggage pieces while chanting means of transportation.
We conveniently pick you up at your hotel and your luggage travels safely inside your vehicle's baggage compartment. Enjoy a leisurely drive through Italy to your final destinations where your driver will take you and your luggage directly to your arrival hotel.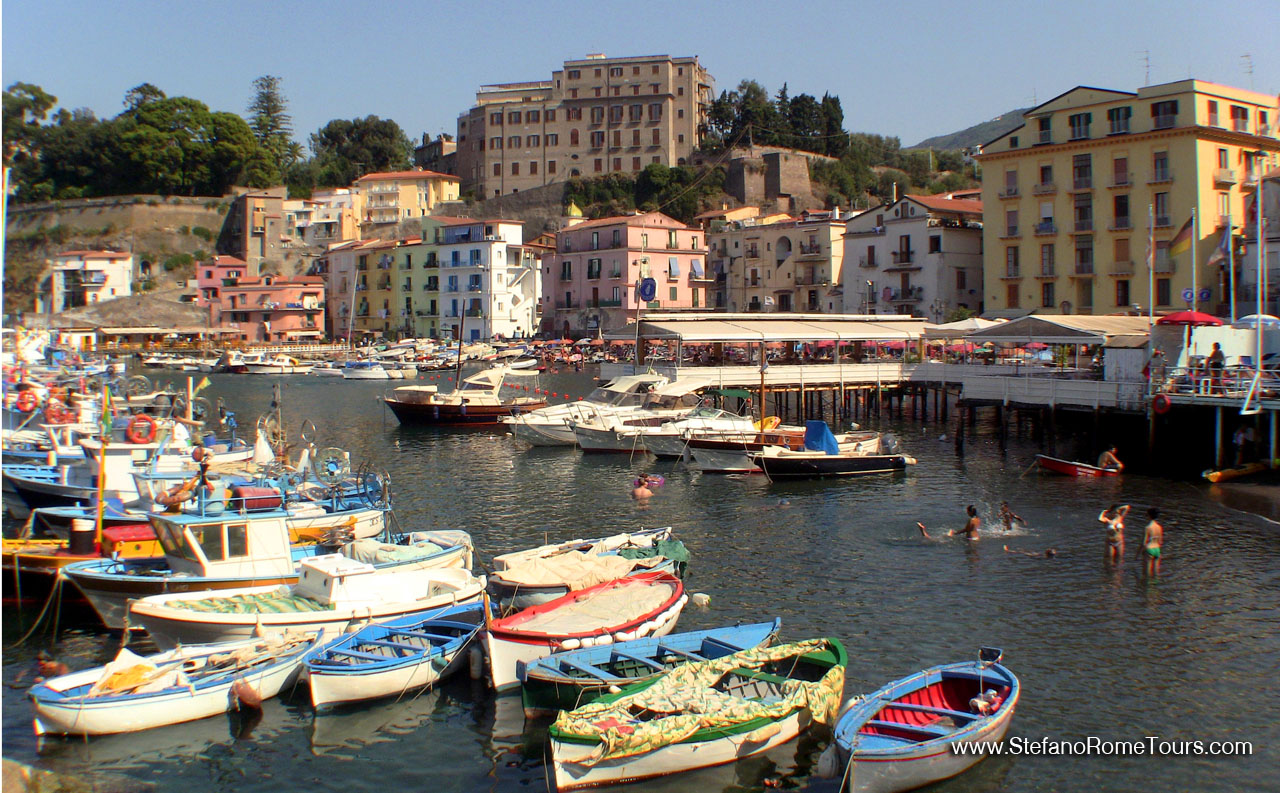 All you have to do is book your long range transfer between Rome and Sorrento online, and leave everything to us! It's that simple and easy!
Private Transfers between Rome and Sorrento is an ideal option for families traveling with children, elderly travelers, travelers with mobility issues, and for travelers who wish to enjoy their vacation with no worries about their travel needs within Italy.
Thank you very much for choosing Stefano Rome Tours for your private transfers through Italy. We look forward to welcoming you!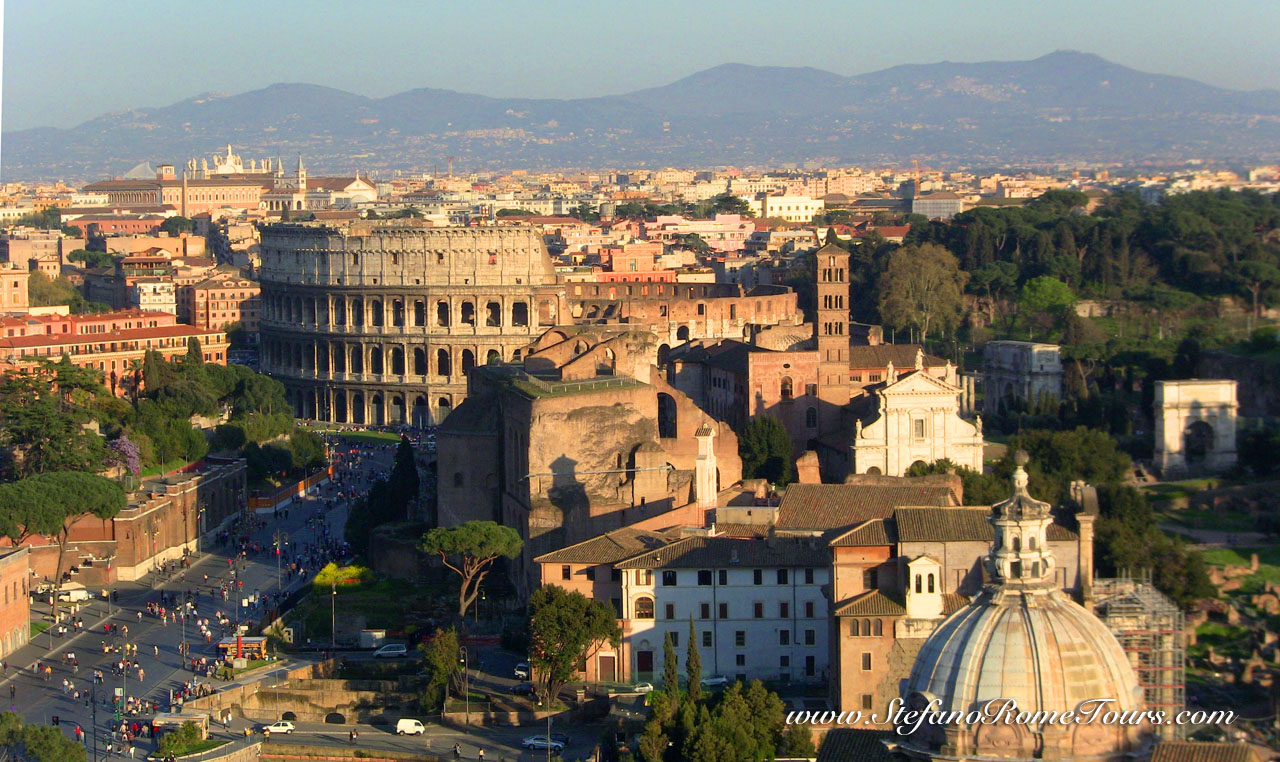 Important Information

Please READ the important information below as well as Read & Accept our TERMS OF SERVICE and Privacy Policy prior to placing your reservation request(s).



PAYMENT OPTIONS for Rome - Sorrento Transfers:
Payment can be made in Euro funds at the end of your journey directly to your driver, or you may prepay in advance via PayPal or Credit Card online when you Confirm your Tour.


CANCELLATION POLICY:
We kindly ask that cancellations be made at least 7 days in advance so we can rebook your service and your reserved driver does not lose work for that day. We thank you for your cooperation and consideration.


EMAIL INQUIRIES / BOOKING REQUESTS
Please allow up to 24 hours for email correspondences in response to email inquiries and tour reservation requests.
We reply to ALL emails and booking requests we receive. If you don't receive correspondence from us within 24-48 hours please CHECK YOUR SPAM FOLDER, or send us an email from a different E-mail account.


HOW TO MEET YOUR DRIVER at your Hotel Accommodation:


For hotel pick ups, your driver will meet you inside your hotel lobby, or area permitted by your hotel.
For Apartments or B&B's without a lobby, your driver will meet you at your address outside the main entrance.


IMPORTANT FOR PICK UP and DROP OFF:
* If your hotel / accommodation is situated on a street or in an area restricted to vehicle traffic, your driver will park the vehicle as close as lawfully possible. For Pick Up, your driver will meet you on foot at your address and accompany you to your parked vehicle. For Drop Off, your driver will assist you on foot from the parked vehicle to your hotel accommodation address. *** Door to Door service may not be possible on streets or areas with restrictions to traffic or stops.
LUGGAGE:
Please inform us in your reservation (message box) of the total luggage you anticipate bringing (large check-in suitcases and small carry-on cases) so we can provide you with a suitable vehicle to safely accommodate all passengers and their luggage.
If you are a party of 1-3 persons and your luggage exceeds the capacity of a sedan-type vehicle, an upgrade to a minivan at additional cost may be required.
The luggage capacity for a minivan is up to 6 suitcases and up to 6 carry-on cases in TOTAL.