description
Buon giorno and welcome to Stefano Rome Tours. We are pleased to offer sightseeing transfers from Rome to, from Amalfi Coast / Sorrento area.
Enhance your long distance transfer from Rome to Amalfi Coast / Sorrento (or vice versa from Amalfi Coast / Sorrento to Rome) with a visit to the magnificent mountaintop Montecassino Abbey, one of the most remarkable monasteries in Italy that also rewards visitors with awe inspiring vistas below.
Your English speaking Private Driver will pick you up at your hotel, and on your way to your final destination you will stop at Montecassino Abbey.
ROME to AMALFI COAST / SORRENTO with MONTECASSINO ABBEY VISIT PRICES:


For up to 2 Persons from Hotel: 600 EUROS
For up to 4 Persons from Hotel: 650 EUROS
For up to 6 Persons from Hotel: 700 EUROS
For up to 8 Persons from Hotel: 750 EUROS
* Dates on the Booking Form Calendar that are NOT Selectable, are NOT AVAILABLE.
** This service is possible starting from Rome and ending in Amalfi Coast or Sorrento, or starting from Amalfi Coast or Sorrento and ending in Rome.
* Include your complete DROP OFF ADDRESS in the Message Box of the booking form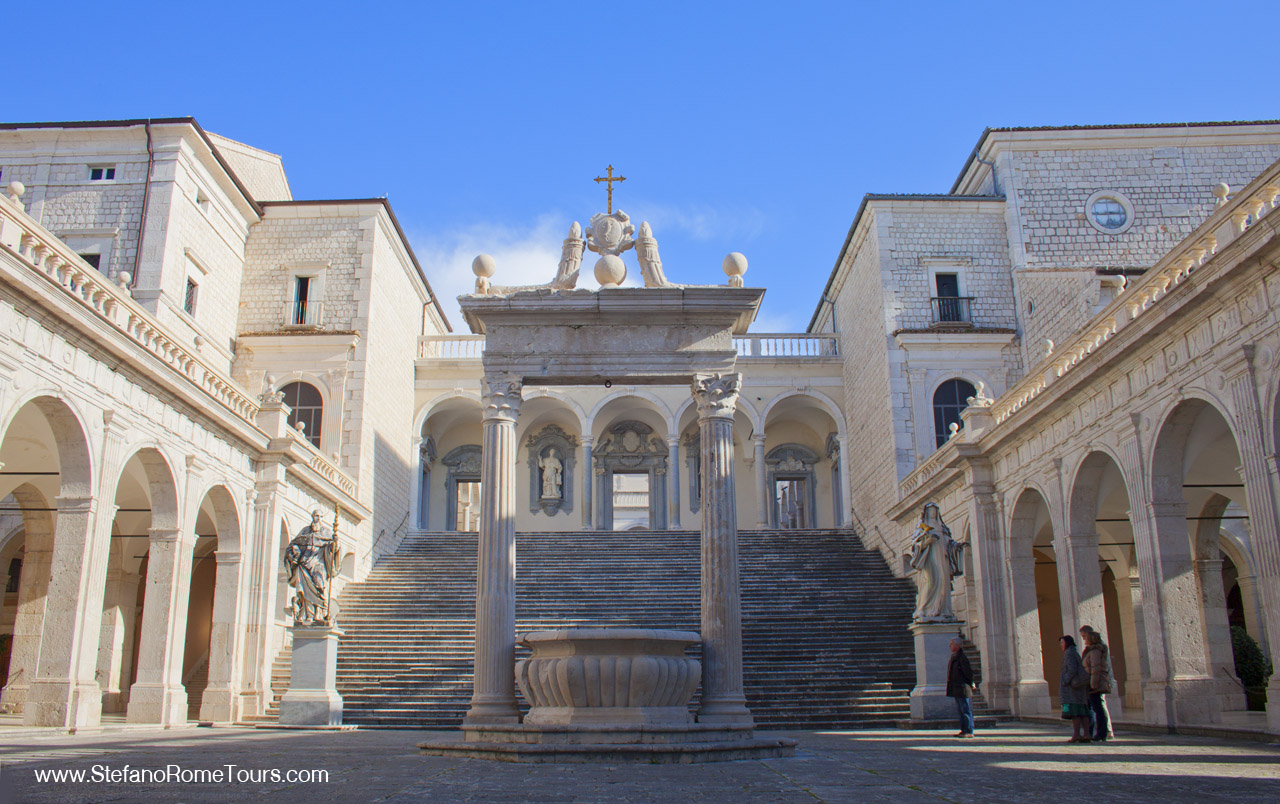 MONTECASSINO ABBEY

Considered to be the oldest and most famous of monasteries in Europe, Montecassino Abbey was founded in 529 AD by Saint Benedict as a simple chapel built on top of the ancient pagan Temple of Apollo.
Over the centuries, this once simple chapel grew and evolved into a beacon of knowledge and culture. The Medieval Era was the abbey's "golden age" when monks faithfully practiced and advanced the art of healing and medicine, music and philosophy. They established the school of medicine in Salerno and translated ancient Latin and Greek works that became famous worldwide.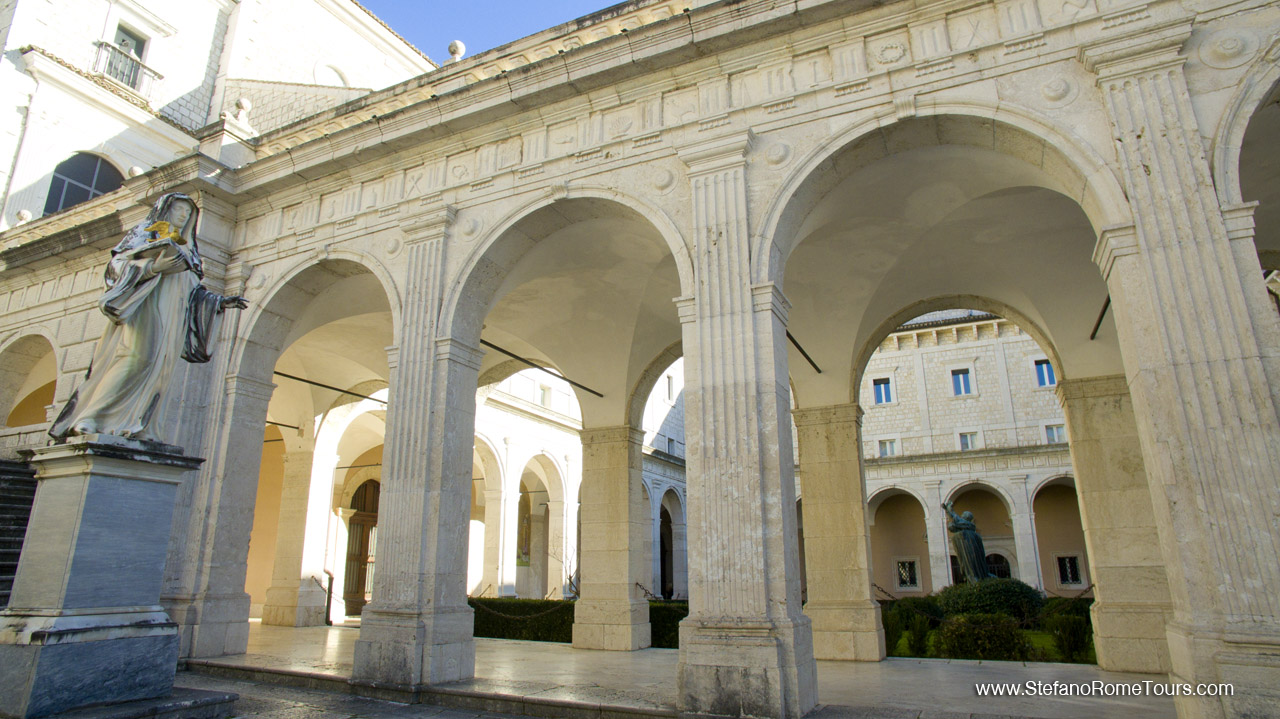 Just as the proverbial ancient oak, broken by storms, yet tenaciously continued to grow stronger than before, the monastery too suffered multiple significant destructions throughout its history.
In 577 AD the monastery was invaded and destroyed by the Longobards. In 883 it was sacked and burned by the Saracens, left in a state of abandon. In 1349 it was destroyed during an earthquake, and in 1944 it was severely bombed during the final stage of WWII.
Each time determined followers and devoted monks rebuilt the monastery even more formidable than previously, and enriched it with incredible art, mosaics, and precious enamels.
After its final destruction in WWII, the monastery was rebuilt to its prior Medieval Era splendor according to the ancient architectural plans.
As you enter the monastery you will be surprised by its spacious cloisters, perfect archways, and balustraded balconies overlooking the stunning valley.
The center of the main Bramante cloister boasts an octagonal well, and a wide staircase flanked by a statue of Saint Benedict and his sister Saint Scholastica.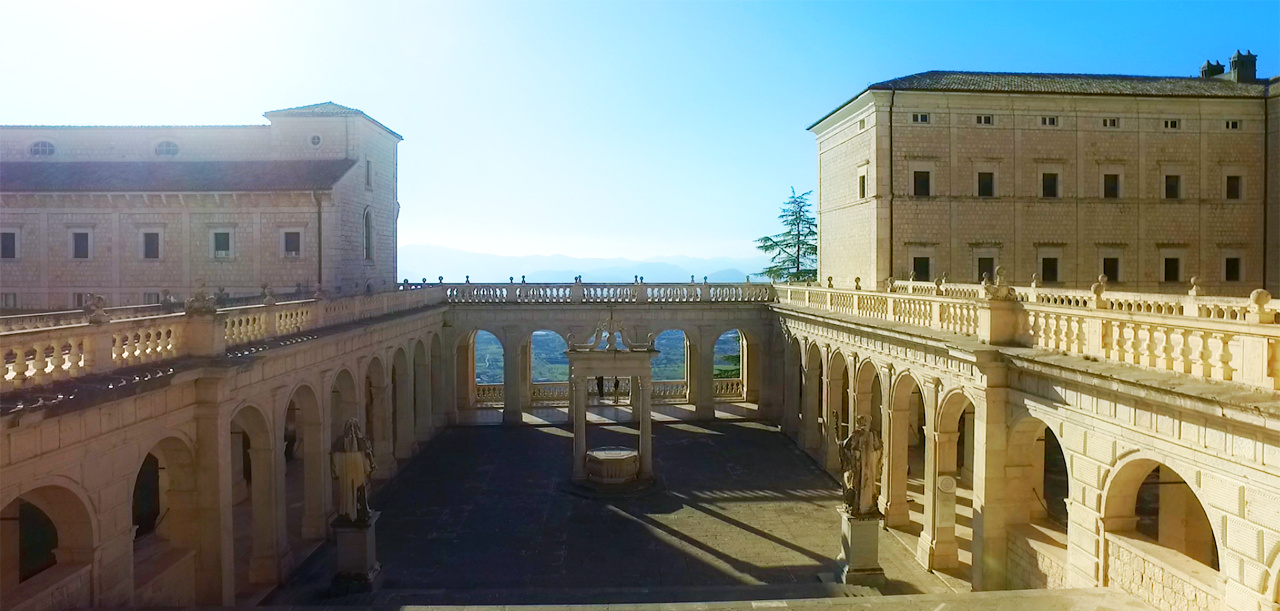 Standing on the top of the staircase you will be rewarded with another awe inspiring view of the cloister below and the valley beyond.
From here you will step into another cloister that leads you to the Basilica: a masterpiece of frescoes, mosaics and elegant embellishments.
Below the altar is the 16th century crypt carved into the rock of the hill and adorned with precious mosaics.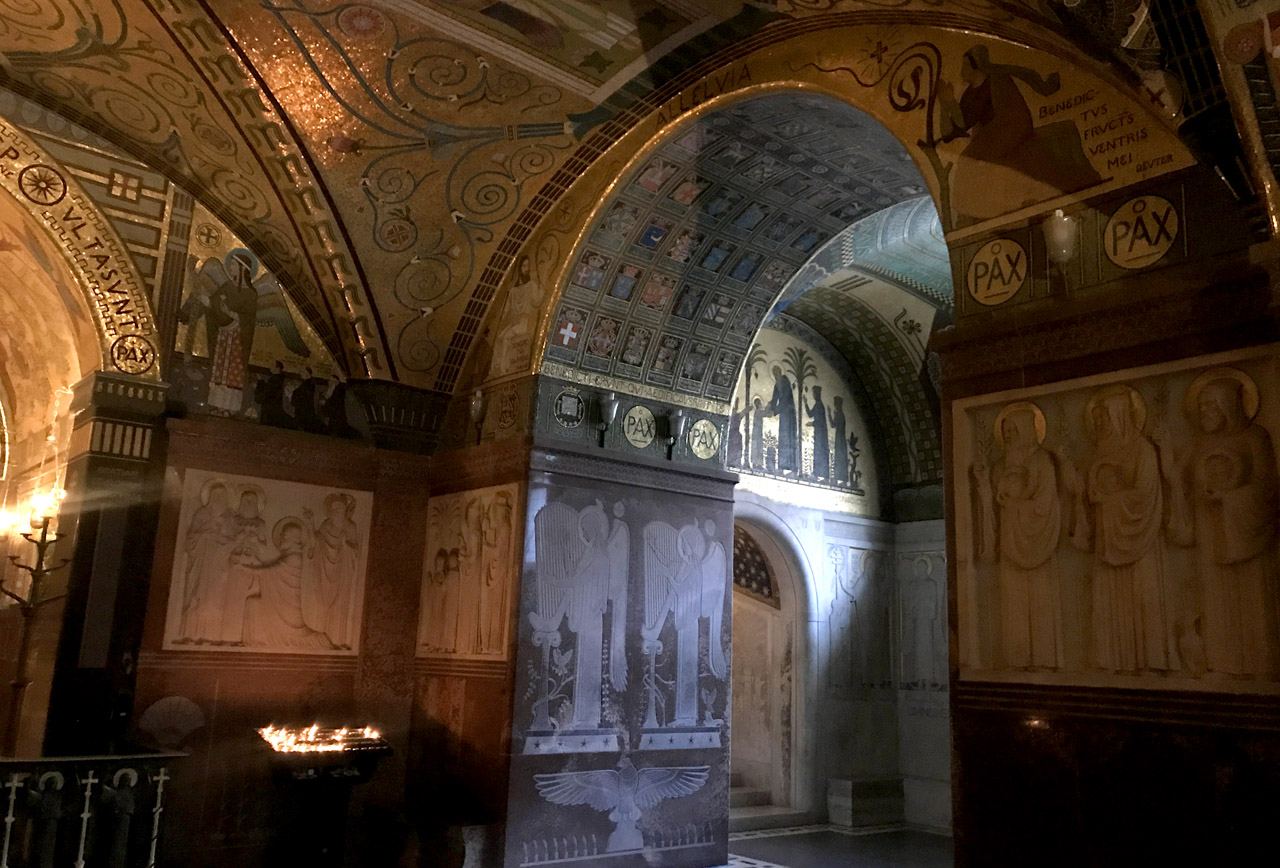 At the completion of your visit to Montecassino Abbey, you will meet your driver at the appointed Meeting Time and Place, and continue on your leisurely journey from Rome to Amalfi Coast or Sorrento hotel accommodation.
Thank you for booking our Rome to Amalfi Coast/ Sorrento Sightseeing Tranfer with Montecassino Abbey visit, and for choosing Stefano Rome Tours, Rome's leading company for Private Day Tours from Rome and Florence, Italy Private Excursions, and exclusive Private Driver services. We look forward to showing you Italy!
Important Information

Please READ the important information below as well as Read & Accept our TERMS OF SERVICE and Privacy Policy prior to placing your reservation request(s).

PAYMENT OPTIONS for Rome - Amalfi Coast Transfers
Payment for this Rome to Amalfi Coast/ Sorrento Sightseeing Tranfer with Montecassino Abbey visit can be made in Euro funds at the end of your journey directly to your driver, or you may prepay in advance via PayPal or Credit Card online when you Confirm your Tour.
CANCELLATION POLICY:
We kindly ask that cancellations be made at least 7 days in advance so we can rebook your service and your reserved driver does not lose work for that day. We thank you for your cooperation and consideration.

** PREPAID SERVICES can only be Refunded the Net Rate we receive from your prepayment. Net Rate is the actual service price minus the fees retained by PayPal/Credit Card that are not reimbursed to us in case of refunds. We can only refund the portion we receive from the PayPal/CC company.
EMAIL INQUIRIES / BOOKING REQUESTS
Please allow up to 24 hours for email correspondences in response to email inquiries and tour reservation requests.
We reply to ALL emails and booking requests we receive. If you don't receive correspondence from us within 24-48 hours please CHECK YOUR SPAM FOLDER, or send us an email from a different E-mail account.


YOUR PRIVATE DRIVER
* This Rome to Amalfi Coast/ Sorrento Sightseeing Tranfer with Montecassino Abbey visit provides an English speaking Private Driver who is NOT a licensed tour guide.
Italy laws permit only licensed tour guides to accompany guests to sightsee on foot away from the vehicle. To be compliant with Italy laws, your driver cannot lawfully guide you into the sites, and will be obliged to remain with the vehicle while you SELF TOUR away from the vehicle.


ROME HOTEL / ACCOMMODATION MEETING POINT:
For hotel pick ups, your driver will meet you inside your hotel lobby, or area permitted by your hotel.
For Apartments or B&B's without a lobby, your driver will meet you at your address outside the main entrance.

IMPORTANT FOR PICK UP and DROP OFF:
* If your hotel / accommodation is situated on a street or in an area restricted to vehicle traffic, your driver will park the vehicle as close as lawfully possible. For Pick Up, your driver will meet you on foot at your address and accompany you to your parked vehicle. For Drop Off, your driver will assist you on foot from the parked vehicle to your hotel accommodation address. *** Door to Door service may not be possible on streets or areas with restrictions to traffic or stops.

LUGGAGE:
Please inform us in your reservation (message box) of the total luggage you anticipate bringing (large check-in suitcases and small carry-on cases) so we can provide you with a suitable vehicle to safely accommodate all passengers and their luggage.
If you are a party of 1-3 persons and your luggage exceeds the capacity of a sedan-type vehicle, an upgrade to a minivan at additional cost may be required.
The luggage capacity for a minivan is up t 6 suitcases and up to 6 carry-on cases in TOTAL.