duration:Full Day

Payment method:Cash, Paypal, Credit card

starting time:8:00
highlights
Visit Herculaneum and Mount Vesuvius in one day Day Tour from Rome or Shore Excursion from Naples Port
Explore the magnificent ruins of the ancient Roman city of Herculaneum
Ascend the famous Mount Vesuvius to the crater's rim, and view the magnificent views of the Bay of Naples below
Convenient Pick Up and Drop Off at your hotel in Rome or Naples cruise port
Tour comfortably in your private deluxe vehicle and English speaking Driver at your service
Private Licensed Tour Guide can be reserved for you upon request for an informative guided tour of Herculaneum. See info below
itinerary
Herculaneum
Mount Vesuvius
included
Private Deluxe Vehicle
Personal English speaking Driver
All applicable Taxes
Highway tolls, parking fees, road expenses
not included
Admission Tickets
Licensed Tour Guide / Walking Tours
Lunch
Gratuities
* Licensed Tour Guide can be booked upon request for private walking tour of Herculaneum at additional tour guide fees. See info below.
description
HERCULANEUM & MT VESUVIUS TOUR PRICE LIST
DAY TOURS FROM ROME HOTEL
For up to 2 Persons from Rome Hotel: 700 EUROS
For up to 4 Persons from Rome Hotel: 750 EUROS
For up to 6 Persons from Rome Hotel: 800 EUROS
For up to 8 Persons from Rome Hotel: 900 EUROS


SHORE EXCURSION FROM NAPLES PORT
For up to 2 Persons from Naples Port: 600 EUROS
For up to 4 Persons from Naples Port: 650 EUROS
For up to 6 Persons from Naples Port: 700 EUROS
For up to 8 Persons from Naples Port: 750 EUROS
* If your ship docks in SALERNO PORT: due to greater distance and drive time, all shore excursions that start/end in Salerno are 100 EUROS EXTRA.
* DATES on the Booking Form Calendar that are NOT Selectable, are NOT AVAILABLE.



Spend an exciting day with Stefano Rome Tours' Day Tour and Shore Excursion to Herculaneum and Mount Vesuvius to visit one of the most well preserved ancient Roman cities and climb the famous volcano that decimated Herculaneum and Pompeii in 79 AD.
HERCULANEUM - explore the ruins of the ancient fabled town

Herculaneum is rightfully considered better preserved than its bigger and more famous sister city, Pompeii, and also designated a UNESCO World Heritage Site.
While roofs collapsed under the weight of volcanic ash in Pompeii, many remained intact in Herculaneum due to the super hot pyroclastic flow that instantly entombed and solidified the city from bottom up. As a result more frescoes and mosaics can be seen in these well preserved buildings.
Here you can visit luxurious baths, the stunning Villa of Papyri that contained a library of scrolls, House of the Beautiful Courtyard, the impressive mosaics inside the House of Neptune and Amphitrite and more.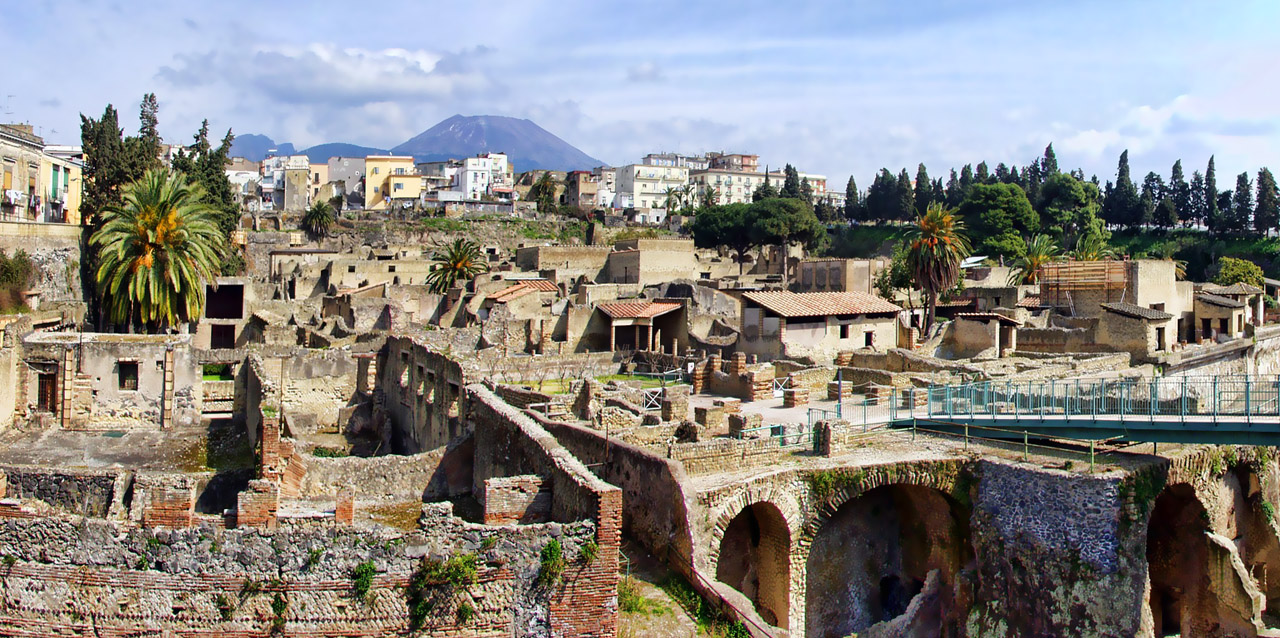 Since Herculaneum draws fewer visitors than its more famous sibling due to traffic conditions surrounding the site which discourages large tour buses, you don't have to fight your way through large crowds.
With Herculaneum being much smaller than Pompeii, you can actually explore the entire site which is virtually impossible to do in Pompeii in limited time.
MOUNT VESUVIUS


After lunch, your driver will take you up Mount Vesuvius, the feared pride of Naples and the only active volcano in Europe.
At a height of approximately 1,280 meters (4,202 ft) this is also the smallest active volcano in the world, but among the most dangerous of them all.
Once you reach near the summit you can purchase a ticket that allows you to enter the last segment of the volcano and hike the last 500 meters to the crater.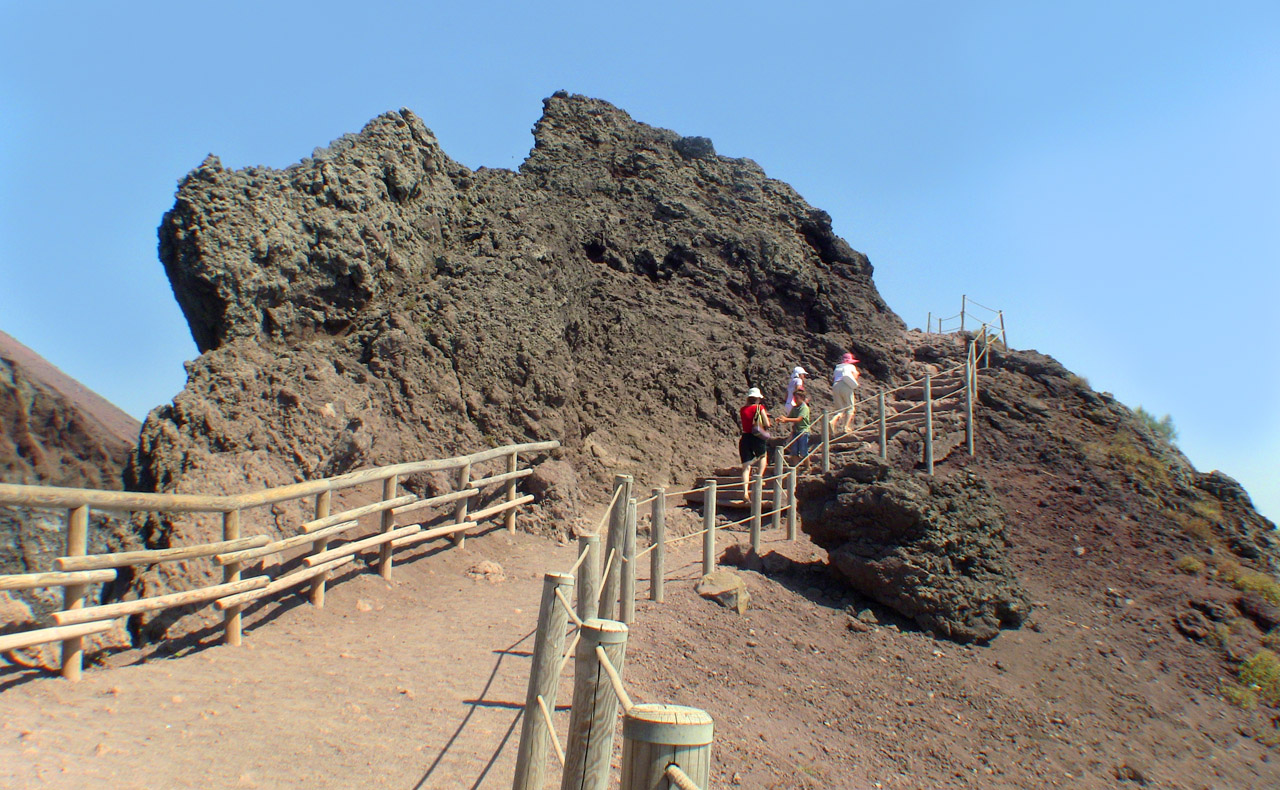 A local official guide may be available to accompany visitors as you near the massive crater left behind after the infamous eruption of 79 AD.
You will see lush dense vegetation that thrives on rich volcanic soil, a variety of lava rocks of different colors, and fumes rising out of the crater itself.
From the top of Mount Vesuvius on clear days you get a most spectacular view of the Bay of Naples, Pompeii, Capri, and more.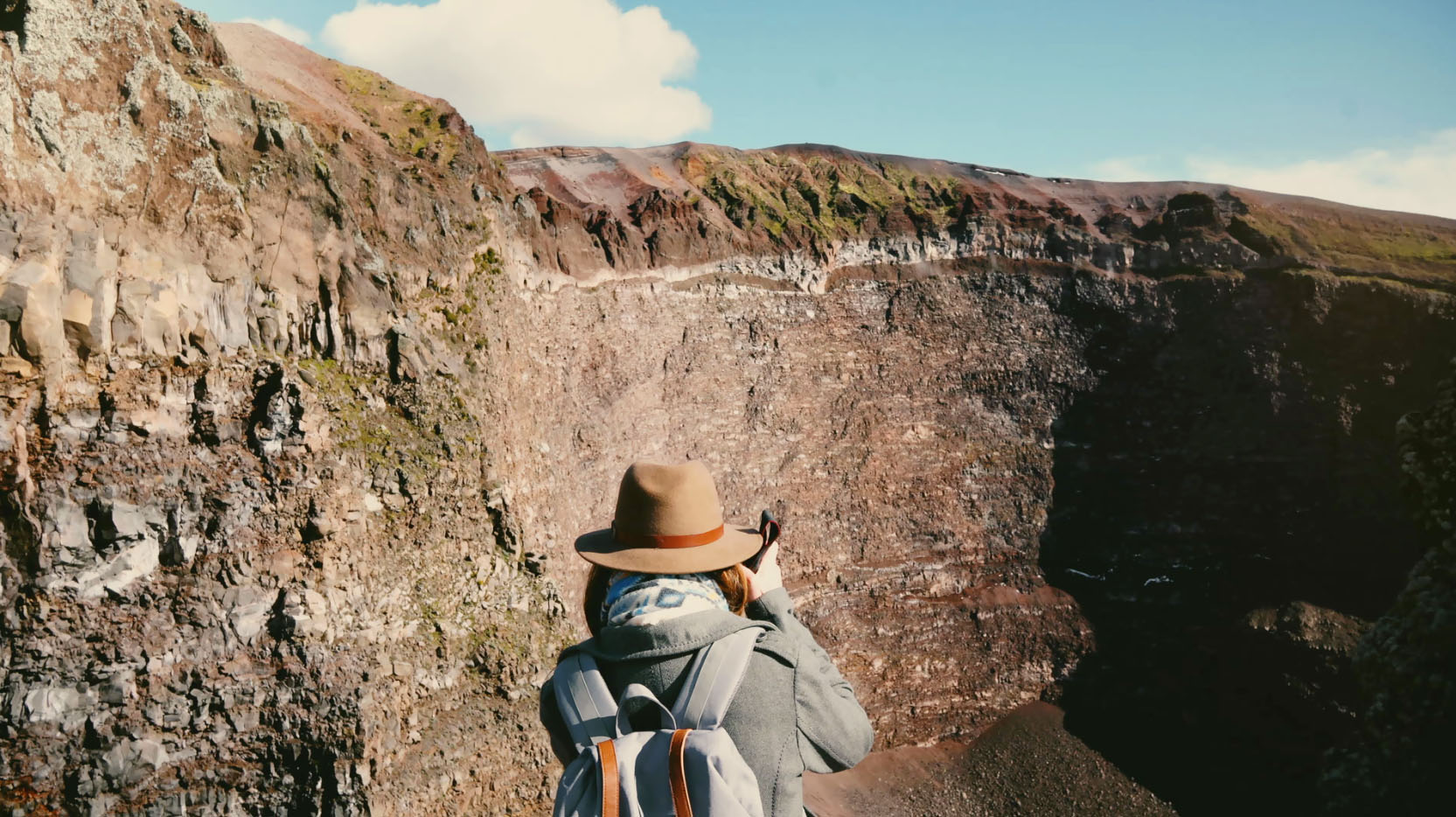 Your Herculaneum and Mount Vesuvius Tour will conclude here, and your driver will bring you back to your Rome hotel or the Port of Naples to your ship.
Thank you for booking our Herculaneum and Mount Vesuvius Tour and for choosing Stefano Rome Tours for your Rome Day Tours and Italy private shore excursions. We look forward to seeing you soon in Italy!
Important Information

Please READ the important information below as well as Read & Accept our TERMS OF SERVICE and Privacy Policy prior to placing your reservation request(s).



PAYMENT OPTIONS for Herculaneum and Mount Vesuvius Tour:
Payment for this Tour can be made in Euro funds at the end of your journey directly to your driver, or you may prepay in advance via PayPal or Credit Card online when you Confirm your Tour.


CANCELLATION POLICY:
We kindly ask that cancellations be made at least 7 days in advance so we can rebook your service and your reserved driver does not lose work for that day. We thank you for your cooperation and consideration.

** PREPAID SERVICES can only be Refunded the Net Rate we receive from your prepayment. Net Rate is the actual service price minus the fees retained by PayPal/Credit Card that are not reimbursed to us in case of refunds. We can only refund the portion we receive from the PayPal/CC company.


EMAIL INQUIRIES / BOOKING REQUESTS
Please allow up to 24 hours for email correspondences in response to email inquiries and tour reservation requests.
We reply to ALL emails and booking requests we receive. If you don't receive correspondence from us within 24-48 hours please CHECK YOUR SPAM FOLDER, or send us an email from a different E-mail account.

ADMISSION TICKETS
* HERCULANEUM Tickets are approximately 11 Euros per person, to be purchased on site.
* MOUNT VESUVIUS Tickets are approximately 12 Euros per person and can only be purchased in advance online at a recommended Time Slot. Be sure to bring your Ticket Vouchers with you either printed or downloaded on your smartphone as they will be required at the entrance.
* Please note that entry ticket prices may change without notice and are not quoted rates above are only an estimation.

PRIVATE GUIDED TOUR OF HERCULANEUM:
If you would like to reserve a private licensed tour guide for a 2 HOUR guided tour of Herculaneum, please let us know and we will be happy to provide a Price Quote for a private Herculaneum Guided Tour with a professionally licensed tour guide.
YOUR STEFANO ROME TOURS DRIVER
This Herculaneum and Mount Vesuvius Tour provides an English-speaking Driver who is NOT a Licensed Tour Guide.
* Italy has strict laws and regulations aimed to protect official licensed guides that makes it unlawful for Drivers to act as tour guides or accompany guests to sightsee on foot away from the vehicle. In order for us to comply with Italy's laws, Drivers are required to remain with the vehicle while guests sightsee on their own away from the vehicle.
* On this Herculaneum and Mount Vesuvius Tour by car you will SELF TOUR (unaccompanied by your driver) when away from the vehicle.
* You will be dropped off as close to the sites as possible in accordance with municipality and traffic laws.



MEETING POINTS TO MEET YOUR DRIVER

For Day Tours from Rome Hotel / Accommodation:
For Day Tours from your Rome hotel, your driver will meet you inside the lobby of your hotel or area permitted by your hotel.
For Apartments or B&B's without a lobby, your driver will meet you outside the main entrance of your Address.
* If your hotel or accommodation is located on a street or in an area that is restricted to vehicle traffic, your driver will park as close as lawfully possible, and meet you on foot at your Address to accompany you to your parked vehicle. Door-to-door service may not be possible on streets or areas restricted to vehicle traffic or stops.

For Shore Excursions from Naples Cruise Port:
The port of Naples requires ship passengers to make their way to the taxi area which is the designated area vehicles are permitted to park and for drivers to wait for their clients. Your driver will be standing next to his or her vehicle, holding a sign with the NAME in the reservation.



Herculaneum and Mount Vesuvius TOUR SHARING from Naples Port
You can save a lot on this Herculaneum and Mount Vesuvius Shore Excursion from Naples Port by sharing your tour with up to 8 other cruisers per minivan! It's very easy: just place an ad on the Cruise Critic roll call and invite others to join you. Share the fun and the expense. LEARN MORE ABOUT TOUR SHARING
INFORMATION FOR VISITING MOUNT VESUVIUS:


Be sure to wear comfortable clothing and walking shoes on this tour
Mount Vesuvius is covered with volcanic dirt and dust that may cover your shoes
Between November - March when weather is most unpredictable, Mount Vesuvius may close without notice if experiencing high winds, low visibility, or other issues deemed unsafe for visitors. Should Mount Vesuvius unexpectedly close, your Mount Vesuvius visit will be replaced with Sorrento.